We may earn commission from links on this page, but we only recommend products we love.
Yesterday, the whole of London went crazy, courtesy of Asake's show. With good music and good vibes in attendance, Cuppy just had to be there.
Flaunting her legs in a pink short skirt, Cuppy showed up and showed out. The pink and black ensemble featured a short pink skirt, an inner black camisole, a pink jacket.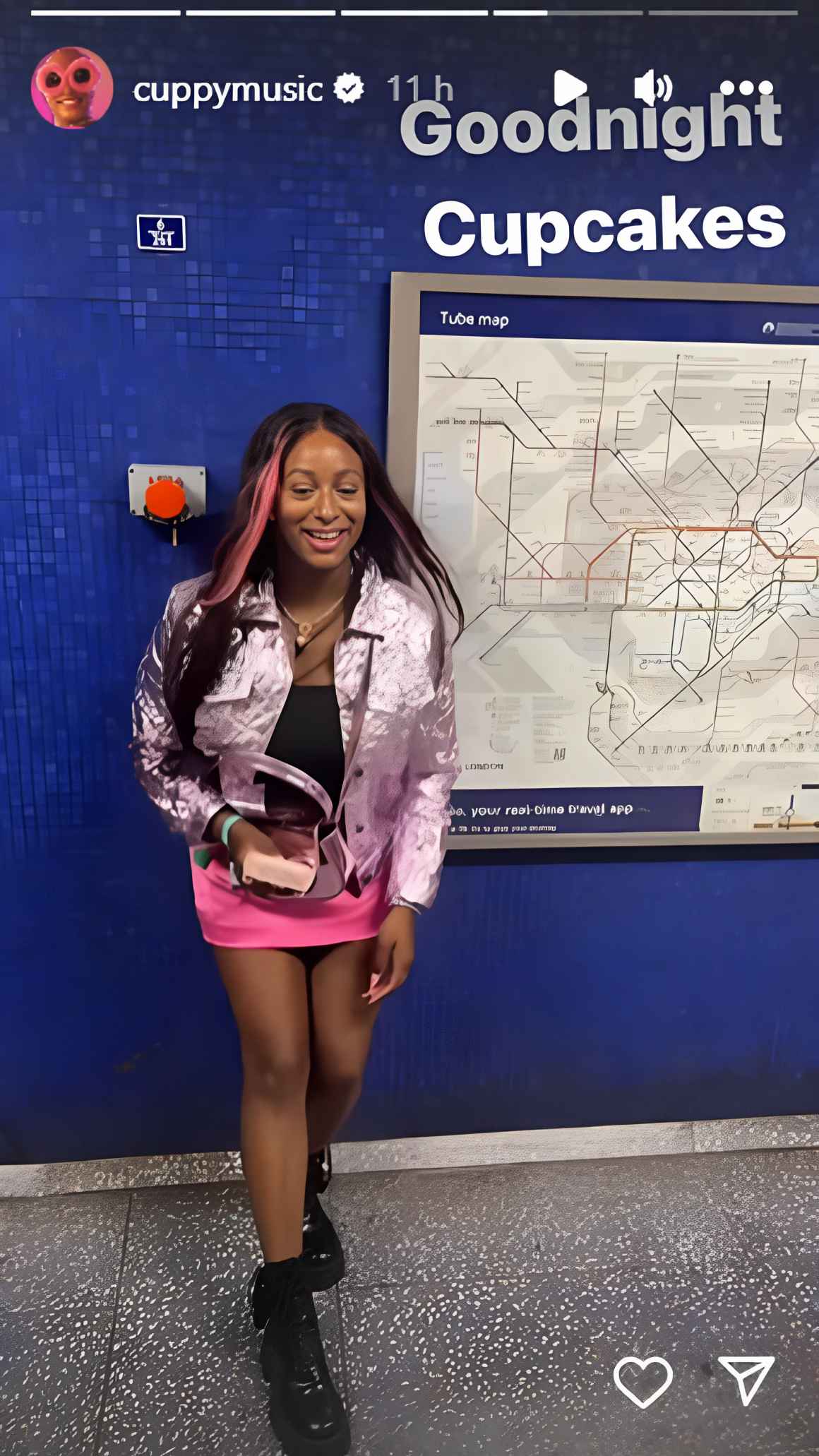 Cuppy did not shy away from making a statement with her vibrant short pink skirt, effortlessly accentuating her long legs with a touch of femininity and playfulness. Tying the overall look together, her metallic pink jacket adorned her upper body, giving a striking contrast with the black camisole worn underneath.
The eye-catching centerpiece of the outfit is her black Prada Monolith boots. Those combat boots shook the ground and commanded our attention showcasing her bold and daring personality.
Cuppy is really having fun with her personal style, embracing her individuality. My little advice is; You should do the same.