We may earn commission from links on this page, but we only recommend products we love.
On today's Episode of Cuppy's outfit, Cuppy features a white corset midi dress complemented by a quirky pink headband adorned with pearls.
Her dress is a definition of comfort and style. The corset- style bodice helped to accentuate her figure and the draping on the boob cups, tied together with that elastic band, brings a perfect balance to the upper bodice. The balloon sleeve and the 180-degree flare on the lower part adds a touch of whimsy movement to the ensemble.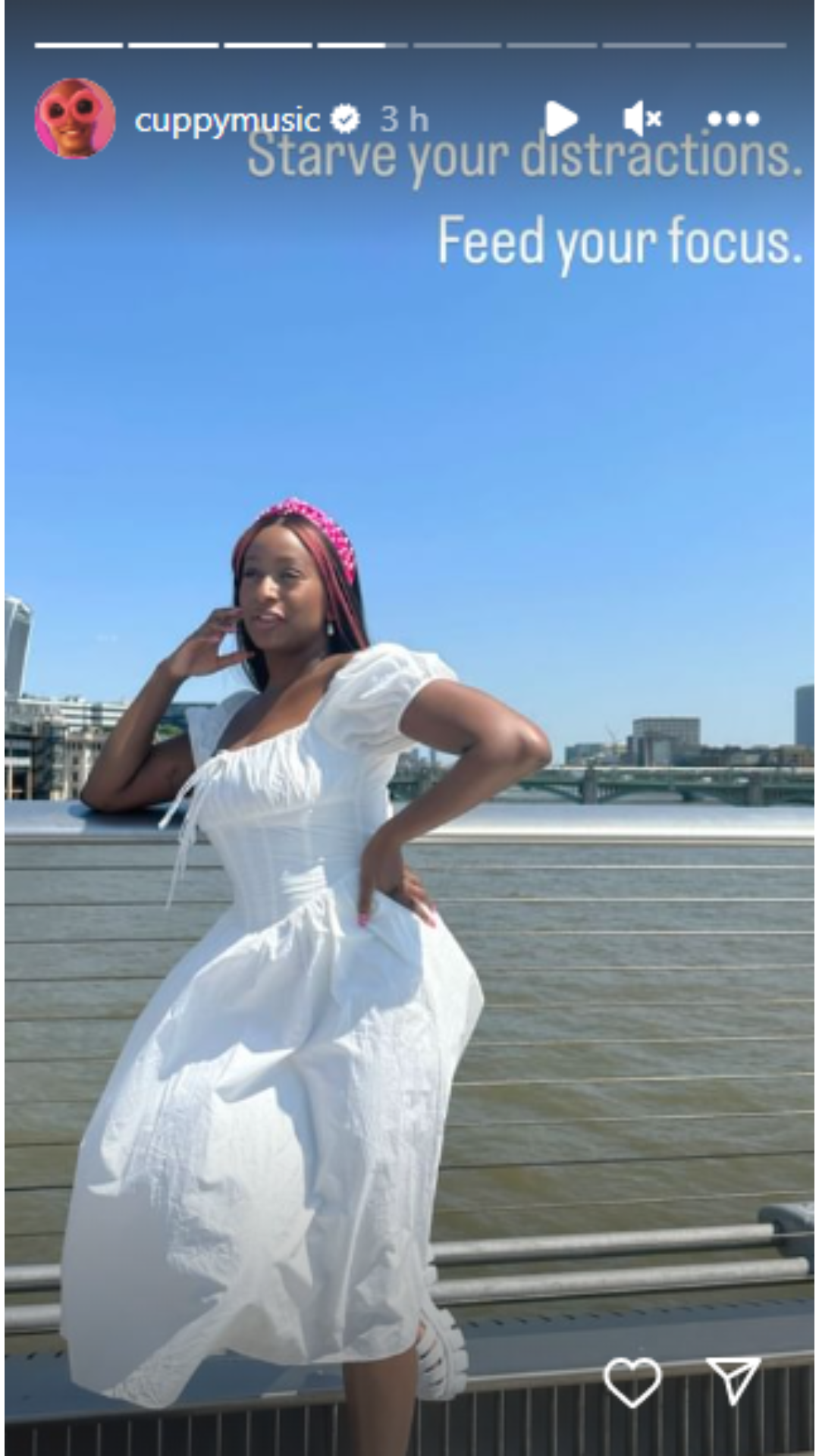 Adding that compulsory pink to her outfit, Cuppy adorned her straight signature hair with a pink headband embellished with pearls. Her almond shaped pink nails further reinforce that girlish charm in her appearance. And of course her white Prada sandals that never gets left behind, does a good job in aiding us to focus on the dress.
And always trust Cuppy to drop a quote!! Today she is encouraging us to Starve our distractions and Feed our focus!