We may earn commission from links on this page, but we only recommend products we love.
Though it was difficult to fish out just a few from the numerous novels written by Nigerian women, I was able to pick out ten that will directly connect to every woman in Nigeria, highlighting our struggles, the accomplishments, and our stance in society, while blending in the past and present to present the evolution of women over the years.
With these ten awesome female novel writers, I pull you into the world of exotic womanhood experiences you will enjoy.
The best novels written by Nigerian women
1
The Best Novels Written by Nigerian Women
A beautiful novel I could not take my eyes or mind from. This is a national treasure and should be treated as such, as it has been proclaimed as one of the best novels to have come out of Africa. It tells an enthralling story about polygamy and what a real woman must never become, even amidst pressure.
"Never be rushed into doing things you're not ready for!" Lola in her novel writes about the power tussle and envy among women that exists in a polygamous setting.
2
The Best Novels Written by Nigerian Women
Adiche paints the tragic stories of two sisters, Olanna and Kainene, caught up in the Biafra battle as they try to define themselves as independent women, find love and interact with the other main characters while they try to escape the unrest the war will bring. Adiche brings us a book of chaos, rape, famine, and loss a war willingly gives.
3
The Best Novels Written by Nigerian Women
This novel has the same background story as Half of a Yellow Sun, the Biafra war.. Emancipation from family, the conflicts between tribes, the discords entwined with love, a culture that still sees the woman as the lesser being and societal norm, Everything Good Will Come is fiction from Enitan's perspective of love, friendship, endurance, family and learning to become a woman that defies all of the societal definition of what a woman should be.
4
The Best Novels Written by Nigerian Women
Buchi in this inspiring book writes about a mother's love, her sacrifices, and her need to empower her children, all at the same time and still not losing her identity.
5
The Best Novels Written by Nigerian Women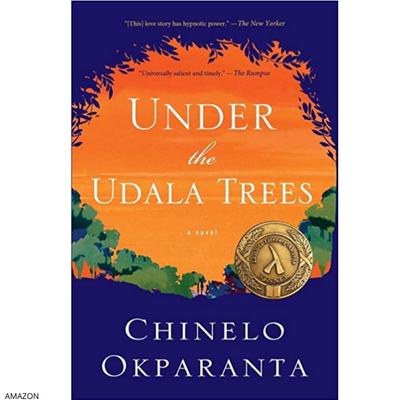 Under The Udala Trees
By Chinelo Okparanta
Okparanta gives us a stunning novel about Nigeria, thought to have evolved after the wars, but is still backward and tolerable. It tells the story of a gay couple who tries to balance a love affair in a society plagued by the psychological trauma of war.
6
The Best Novels Written by Nigerian Women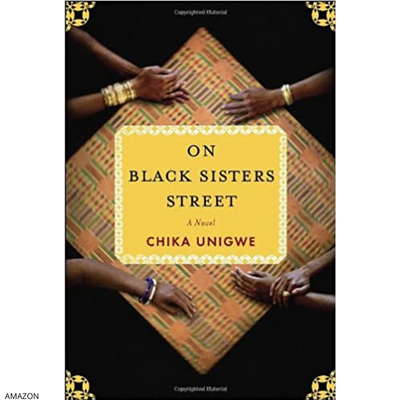 On Black Sisters Street
By Chika Unigwe
It shares a tale of four black girls who find sisterhood in a world of fear and love, a world displaced by death, and how they must all face their darkest secrets to escape the bonds of another kind of slavery for a life-filled with their biggest dreams.
7
The Best Novels Written by Nigerian Women
Also known as A Feminist Manifesto in Fifteen Suggestions, Dear Ijeawele is a witty, explicit, and subtle response to a letter from a friend, advising mothers on how to raise a girl-child, empowering her to become a strong, independent woman who knows that the earth is a playing ground where she can impact the lives around her. "Teach her to reject likeability" and "grow to love the confidence and self-fulfillment that comes with doing and earning" are just two of the enthralling recommendations Adiche has for every mother raising a girl child in our world today, especially of African descent.
8
The Best Novels Written by Nigerian Women
This book is about an elegant and generous woman who is a daughter, then transitions to the wife of undeserving ordinary men and eventually, a self-contained mother who breaks free of the long-suffering women are raised to identify with – that losing themselves to uphold their husbands and their roles as a baby factory is all there is to life as a woman.
9
The Best Novels Written by Nigerian Women
A book encompassed in melodies of feminism, Second Class Citizen is a tale of a woman who goes against all odds to become a creative and visionary Nigerian woman, attaining a status of independence for not just herself but her children as well.
10
The Best Novels Written by Nigerian Women
Ogadinma or, Everything Will Be All Right is a feminist account that tells the story of loss, transformation and escapes from a patriarchal system set to destroy beings we call women, sisters, friends, lovers, wives, and mothers. It starts with the very innocent teenager, Ogadinma, in the 1980s.