A lot of Nigerian women, all over the world, in various sectors and spheres of life, are redefining what leadership and excellence mean. These women are making great strides in their various fields and are deliberately impacting their world and local communities through the power and strength of their ideas and achievements.

Here, we present to you the 6 most inspiring Nigerian women for the year 2020 who are, in their unique ways, positively affecting others with the values they have got inside and with the successes they have achieved.
1
Ngozi Okonjo Iweala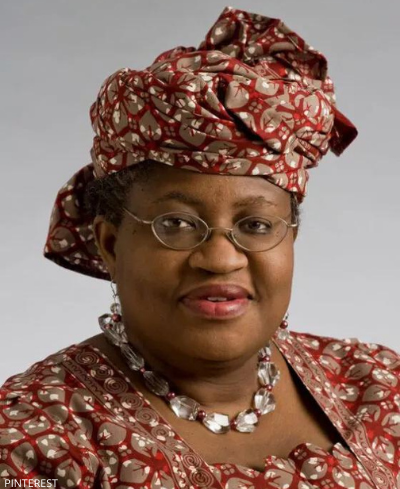 Born in 1954, Ngozi Okonjo Iweala is one Nigerian woman who has stood and soared above setbacks to become successful by contributing to Nigerian society. With a net worth of over $3 billion, she has gained both local and international recognition. She is well recognized as a prominent economist both home and abroad. She graduated from the International School of Ibadan and Havard University with an AB in Economics in 1976. Then she went further to get her Ph.D. in regional economics and development from MIT in the US in 1981 and an International Fellowship from the American Association of University Women (AAUW).
She worked in the World Bank for many years as the Corporate Secretary and the Vice President. In 2003, she resigned from her job when she was appointed the finance minister in Nigeria by President Olusegun Obasanjo. In the year 2007, she was appointed the managing director of World Bank. However, in 2011, when President Goodluck Jonathan came into power, she once again returned to the post of Finance Minister. Dr. Okonjo-Iweala is currently a senior adviser at Lazard and serves on the boards of the Rockefeller Foundation and the Centre for Global Development, among others. She is also the chair of African Risk Capacity.
She won the Time Europe Hero Award and This Day Nigeria Minister of the Year award in 2004. In the year 2005, she was conferred Euromoney Magazine's Global Finance Minister of the Year Award and Financial Time's African Minister of the Year Award. She won the Silverbird Woman of the Year award in 2012. Ngozi Okonjo Iweala is indeed an African personality that every Nigerian woman can draw inspiration from.
2
Folarunsho Alakija
Folorunsho Alakija is another Nigerian woman who has been able to build a successful career for herself despite any setback, even without having a university degree. She was born in 1951 she has grown to become a billionaire businesswoman. Mrs. Folurunsho kick-started her career as a secretary with Sijuade Enterprises at the prestigious Western House Broad Street, Lagos, after completing a secretarial course at Pitman's Central College London.
She later joined The First National Bank of Chicago (also known as Finbank PLC) as the executive secretary to the managing director after which she became the head of the corporate affairs department of the International Merchant Bank of Nigeria and subsequently rose to the position of an office assistant to the treasury department.
3
Ibukun Awosika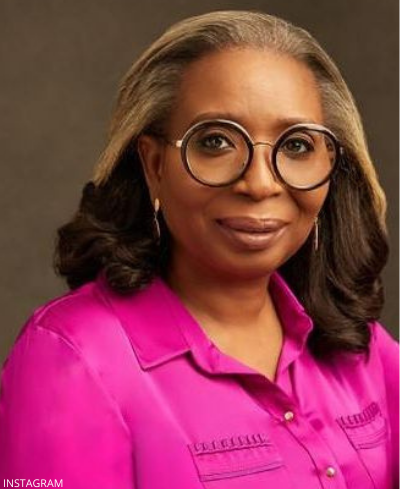 Ibukun Awosika is one of the most successful female entrepreneurs in Nigeria who has refused to be pulled down by the fear of the female career limitation in the country. Ibukun started pursuing her business quite early in life during her NYSC period where she worked as an audit trainee at Akintola Williams & Co. After her service year, she worked as a showroom manager at Alibert Nigeria Limited.
With her strong zeal for entrepreneurship, she went ahead and founded her furniture manufacturing company named Quebees in 1989 which eventually evolved into The Chair Centre Limited and is currently one of the biggest furniture companies in Nigeria. She, later on, did a joint venture with SOKOA S.A and Guarantee Trust Bank in 2004 which SOKOA Chair Center Limited.
As a result of her professionalism and business knowledge, Ibukun Awosika is a board member of several companies like; Cadbury Nigeria Plc, Convention of business integrity, and Digital jewels Limited. She is also the Chairman of, Board of Trustees of Women in Management and Business (WIMbIZ).
Ibukun Awosika is indeed a successful Nigerian woman. She is also an actress and a motivational speaker. She was born in 1962.
4
Mo Abudu
Mosunmola Abudu, popularly called Mo Abudu, is indeed a force to reckon with. This woman is a top Nigerian media mogul who has excelled massively in areas spanning electronic broadcasting, film making, and content production. She was born in 1964. According to Forbes, she is "Africa's Most Successful Woman". She is also rated by The Hollywood Reporter as one of the "25 Most Powerful Women in Global Television".
This woman is tops when you talk of African media. Forbes Africa also recognized her as the first African woman to own a Pan-Africa TV channel in 2013 coupled with receiving the Entrepreneur of the Year Award by Women Werk in New York in 2014, the same year she was honored with an honorary Doctor of Humane Letters (Honouris Causa) from Babcock University.
In 2018, her alma mater, the University of Westminster, awarded her with an honorary doctorate for her contributions to the broadcasting industry in Nigeria.
Mo Abudu was once nominated to serve as a member of the Advisory Group on Technology and Creatively for Nigeria. Also, she was appointed a director of the International Academy of Television Arts and Sciences, the organization responsible for staging the world-famous International Emmy Award. The Academy later appointed her as Chair of the 47th International Emmy Awards Gala, held in New York on Monday, November 25, 2019. She was the first African to land the role. In 2019, she became the first African to be awarded the MIPTV's 2019 Médailles d'Honneur, in Cannes, France. Later that year, Abudu was announced as being listed in the 2020 Powerlist, listing the Top 100 of the most influential people in the UK of African/African-Caribbean descent. She is featured in the 493-page book, Greatest Blacks Ever: Top 100 Blacks Who Changed the World for Peace. Progress. Prosperity. Pleasure.
She launched Nigeria's first lifestyle and entertainment resort, Ebony Life Place, in December 2019 at Victoria Island, Lagos.
5
Linda Ikeji
Born in 1980, Linda Ikeji is one Nigerian woman who has really become successful in her career despite so many challenges she has faced in the past and is a huge source of inspiration to a lot of young women. She began writing at the age of 10 and she graduated from the University of Lagos in 2004 with a degree in the English Language. In 2006, she started blogging as a hobby. At that time, the internet was not as prominent in Nigeria and she had to make her posts at a cybercafé.
She became an active blogger in 2007 using a blogger sub-domain lindaikeji.blogspot.com and later obtained her domain lindaikejisblog.com. In 2016, she announced the creation of her online TV network, Linda Ikeji TV alongside other brands she was establishing.
On 8 August 2018, Linda Ikeji was among eminent personalities drawn from different countries across multiple disciplines who were conferred with Honorary Doctorate Degree from Trinity International University in Georgia for her outstanding job in Business and Media in Africa. She won the Best Entertainment Blog Category in 2013 at the Nigeria Blog Awards (NBA) and in the same year, she won the Website/blog of the year category at the Nigerian Broadcasters Merit Awards.
She has been inspiring women with her Selfmade Woman Conference which focuses on educating, mentoring, educating, and providing financial empowerment to young female entrepreneurs or aspiring ones who are seeking greener pastures in terms of their careers.
6
Aisha Yesufu
Aisha Yesufu, who was born in 1974, is a successful Nigerian socio-political activist. She came into the limelight as a co-convener of the Bring Back Our Girls Movement, an advocacy group that brings attention to the abduction of over 200 girls from a secondary school in Chibok, Nigeria, on April 14, 2014, by the terrorist group Boko Haram.
She became even more popular during the recent END SARS Protest/Movement, which draws attention to the excesses of a controversial police unit in the Nigeria Police Force, called the Special Anti-Robbery Squad (SARS), where she has also been at the forefront.
Aisha Yesufu was on the list of the BBC's 100 women announced on 23 November 2020. She has been a source of motivation to many young women due to her rare courage, zealousness, strength, and determination.