Yemi Alade is still rocking her finger waves and to say we don't love it, is us lying. Via her Instagram, Yemi instantly caught our attention and damn! That hair, and that dress, is a match made in heaven.
The unique design of the long, African print red dress featured an interesting play of sleeve lengths. While one arm remained sleeveless, the other arm had a long sleeve, adorned with a beautiful red lace. Apart from the different sleeve lengths, the plunging round boob cut revealing a not-so-little cleavage brought a fiery sexy look to her outfit.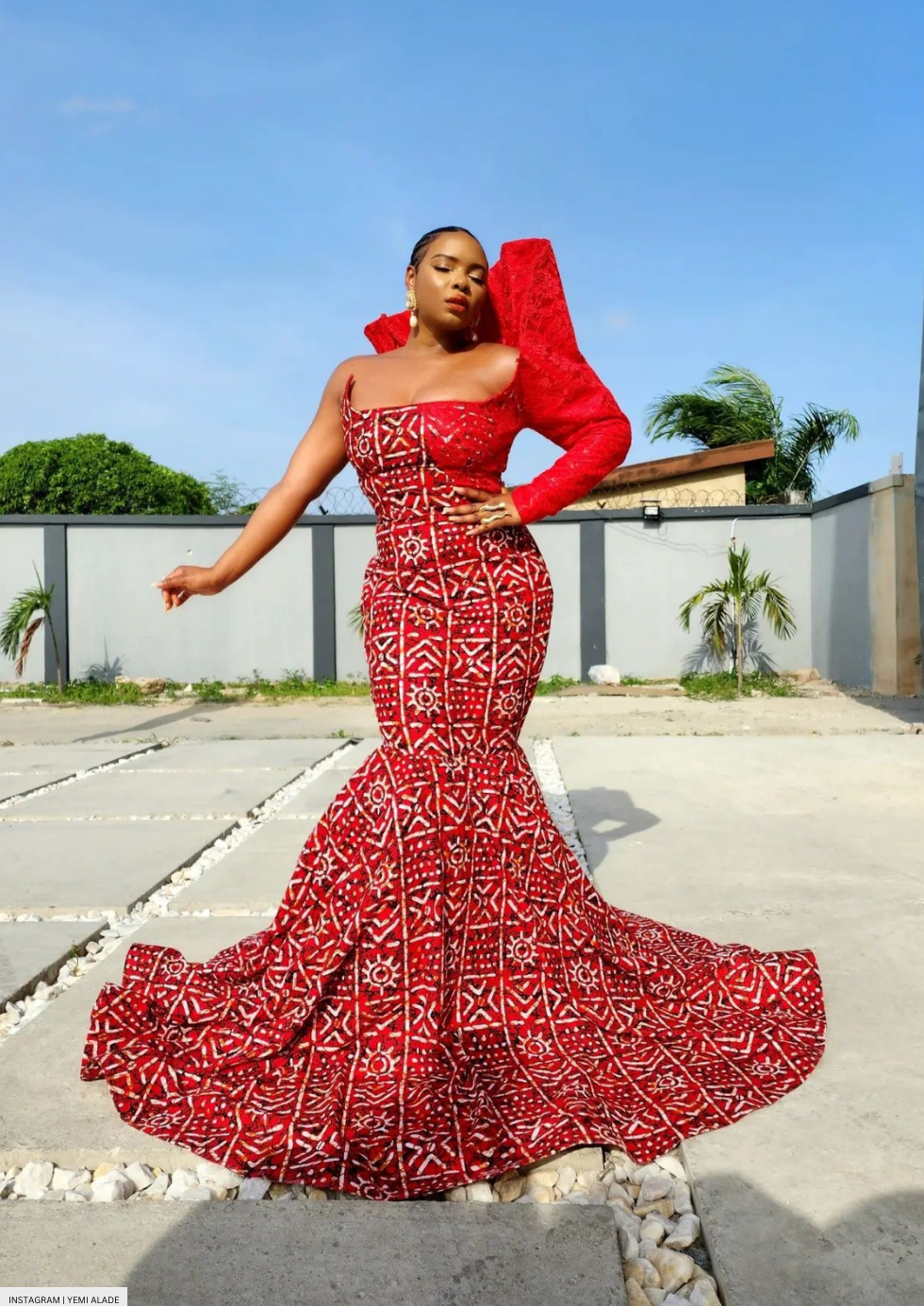 Another captivating aspect of the dress is the extravagant back design. It extended upwards with little pleats, reaching the mid of her head. That intricate back detail undoubtedly spiced up the whole lewk and I personally love it. To emphasize her beauty even further, the singer chose a vibrant red lip gloss for her beauty look. The bold lip color (coupled with her "I'm not here to play" glare) brought out the intensity of the outfit effortlessly. Additionally, her gold earrings added that sprinkle of glamour we desperately needed and to say Yemi looks aesthetically gorgeous is an understatement!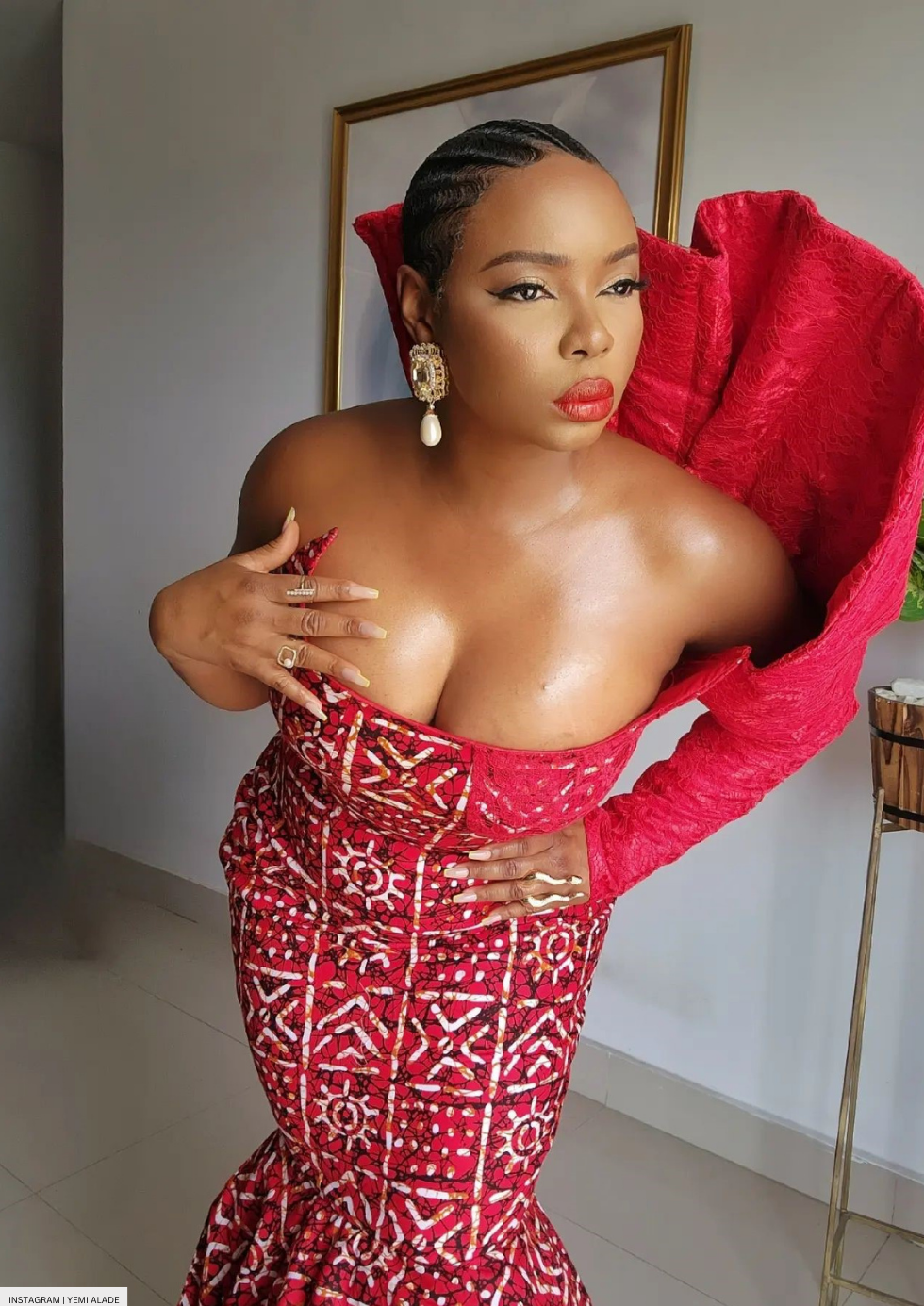 Making the post more exciting, Yemi Alade announced in her caption that a new album is coming soon and that announcement is enough to keep us going. Let's just say, Yemi ate and fed us as well.