In the dazzling world of fashion, there was nothing quite like the Victoria's Secret Fashion Show. Picture this: opulent lingerie, the runway aglow, and top models strutting with unparalleled grace. Among them, is the legendary Naomi Campbell, who left audiences spellbound as she adorned fantasy bras and Swarovski crystal-covered wings. This annual spectacle was more than a show; it was a glamorous celebration that stole the hearts of fashion aficionados worldwide.
Yet, after a four-year hiatus, a bold transformation swept through Victoria's Secret. The 'Angels' gracefully bowed out, making way for a new era – the 'VS Collective,' where Priyanka Chopra Jonas and Megan Rapinoe stepped into the spotlight. This evolution was heralded by 'The Tour '23,' an enthralling feature-length documentary that premiered on Prime Video, captivating audiences on September 26th.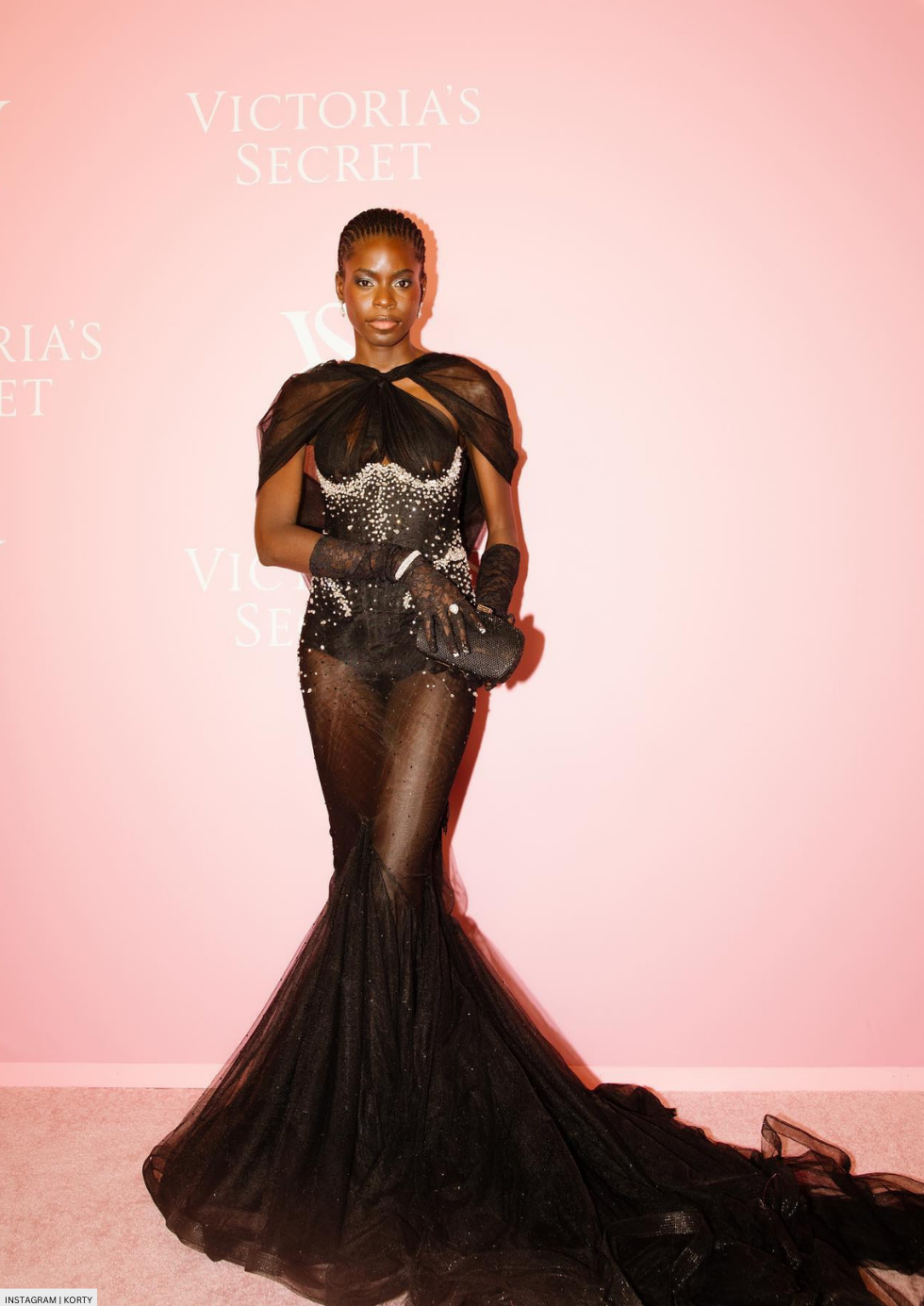 Hold onto your fashion hats because this documentary isn't just about lingerie; it's a testament to Victoria's Secret's unwavering commitment to inclusivity. It embraces fuller-figure women in advertising campaigns and introduces groundbreaking pieces like mastectomy bras and cozy sports bras. Not stopping there, it's a store makeover extravaganza, with brighter lights and blush pink decor
'The Tour '23' takes viewers on a global journey, showcasing four collections from independent designer artists hailing from Lagos, Bogotá, London, and Tokyo. This fresh perspective on femininity challenges the brand's traditional image. Lagos-based designer Bubu Ogisi, for instance, draws inspiration from Yoruba and Igbo mythologies, adding a unique cultural dimension.
In addition to Bubu Ogisi, other talented Nigerian women creatives in art, fashion, film, and music fields such as Korty EO, Ashley Okoli, Eloghosa Osunde, and Wavy The Creator, have also contributed to this exciting transformation in Victoria's Secret's narrative.
The fashion world is buzzing with anticipation as 'The Tour '23' documentary promises a refreshing and more diverse Victoria's Secret, capturing the essence of contemporary femininity."
Below is the trailer for the documentary; "The Tour '23"