Temi has really been drawing it out of the bag when it comes to her style in recent months, and guess who is loving it! Her latest look at the Sergio Hudson runway show solidifies her incredible streak of fashion-forward choices.
For this event, Temi opted to wear a stunning piece from Sergio Hudson's spring collection, and it couldn't have been a more perfect choice. The hot pink midi-length gown hugged her body in all the right places, exuding elegance and sophistication. Adding her own unique flair, she complemented the dress with a silver purse that was truly eye-catching- it even had two eyes on it. The dramatic purse with its intricate designs added a touch of intrigue to the overall look, making it more extraordinary.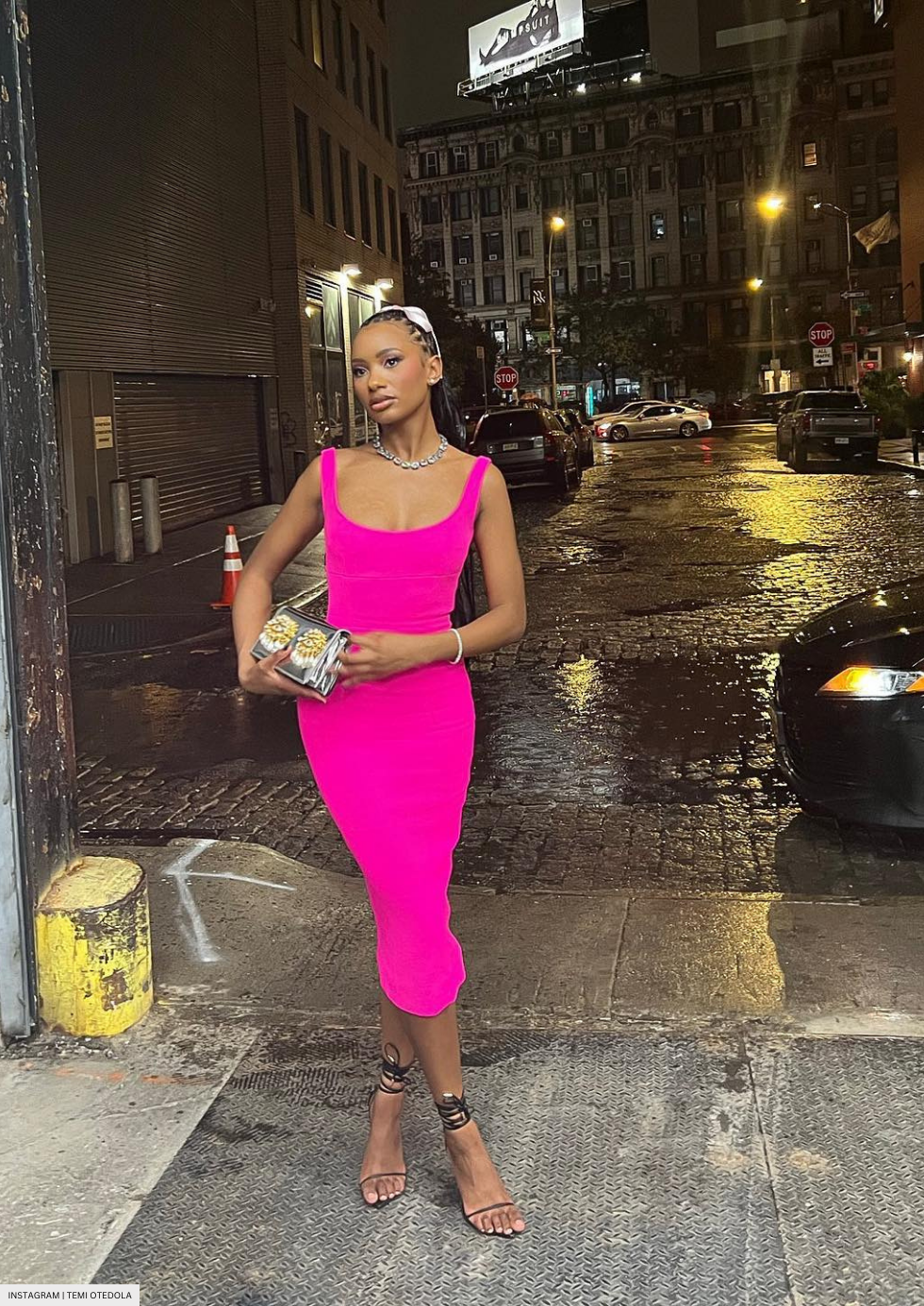 For her beauty look, she brought out her A-game with her sensual makeup featuring a bold, yet, subtle pink eyeshadow, complementing the gown and enhancing her flawlessness. Adding a playful touch to the attire, she went ahead to tie her braids with a baby pink ribbon. This little detail added a cute and flirty element to her hairstyle (it is surprisingly, a wonderful idea). Another eye-catching element was her necklace, the diamond infused necklace coupled with her silhouette heels brought an overall sense of elegance to the ensemble, giving us simple, Chiic, and Classy.
It looks like it's still Barbie season for Temi, and we love it!!