Filmmakers and actors alike are super excited in light of the proposed $100 million African Film City Project in Epe, that would deliver before the end of October. And of course, what's good news without a party?
The after party that came after the amazing announcement at the African International Film Festival (AFRIFF), saw Nigerian actress, Sharon Ooja, who came into the limelight after she played the role of "Shalewa" in the web series, Skinny Girl in Transit, bring in the heat, and I seriously want to scream- Go Girl!!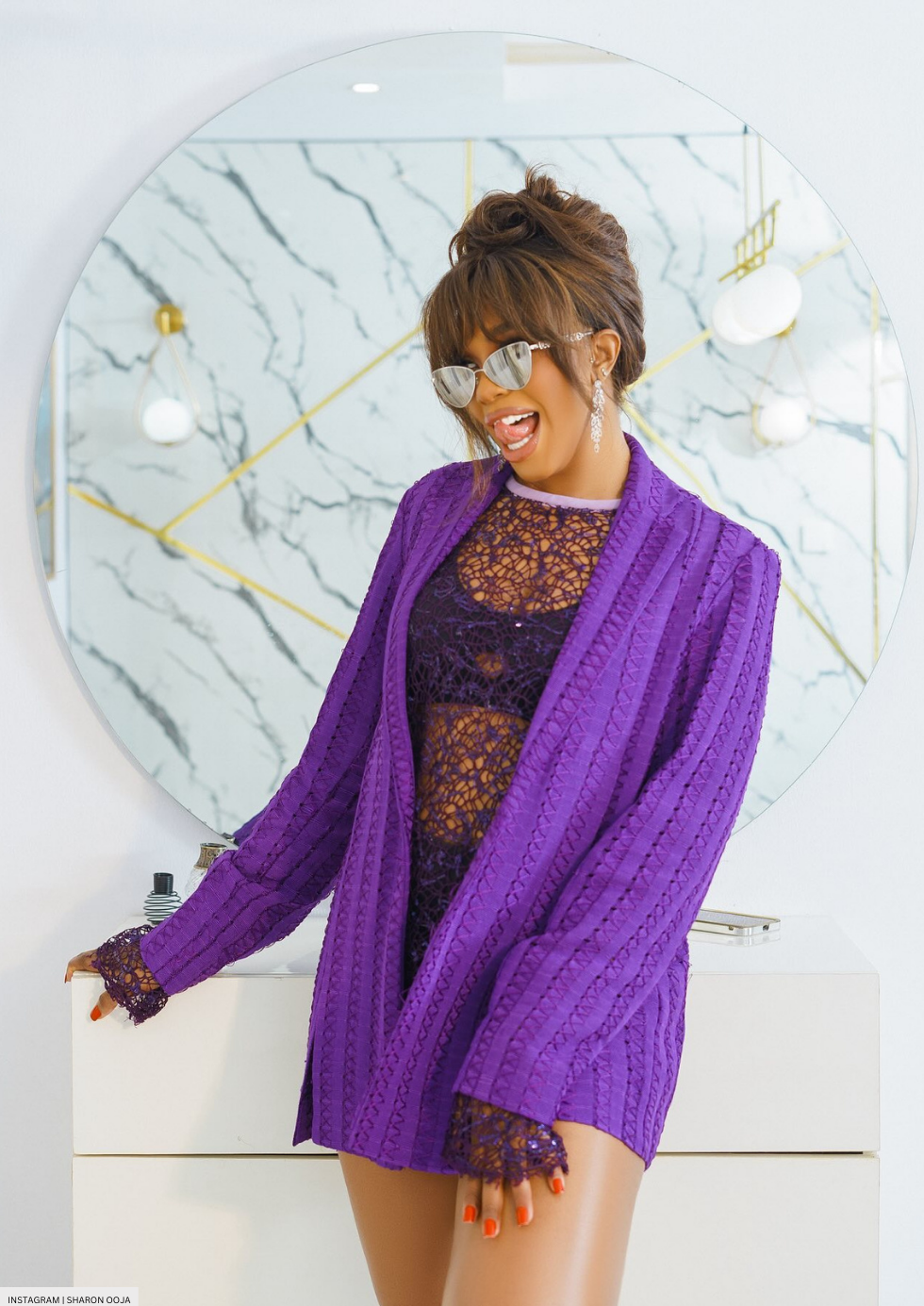 Dropping ten fabulous slides of her smokey outfit for the glitzy event, Sharon's outfit can only be described as a fearless fashion choice. The actress opted for a vibrant purple color palette, which perfectly complemented her complexion (let's not get started on that glow). Her outfit consisted of several layers of purple that blended seamlessly together to create a captivating hot lewk.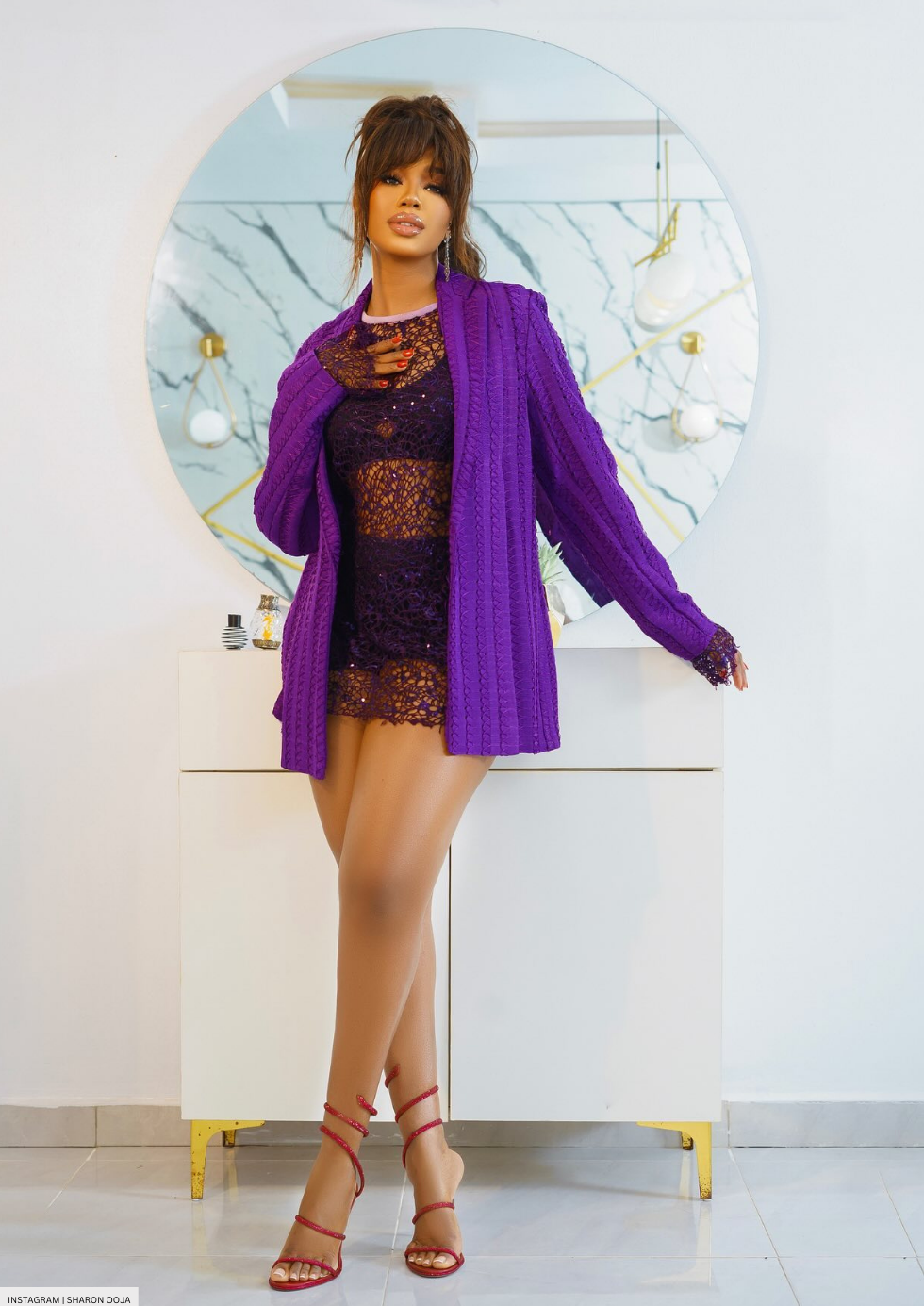 Flawlessly blending the underwear as outwear conterminously, Sharon looked hotter than ever in a completely see-through purple mini net lace that revealed her matching bra and micro shorts underneath. Not fully participating in what we call "naked dressing", Sharon donned a purple long-sleeved sweater jacket-the same size as the mini gown, adding that hint of elegance and sophistication. Her red satin silhouette-heeled sandals also added to the "conceal and reveal" vibes, and "I'm obsessed" is an understatement. 
Pairing her nails with the color of her heels is just epic, and her hair in that messy volume bun coupled with her drooping silver earring nailed the chiic look of the whole outfit. Prodigy!