Nancy Isime's ankara dress was a showstopper, and she definitely showed that she knows how to dress to impress! If you have been following us (wink), you will most likely know the popular fact that Nancy loves Ankara fabrics – a traditional African fabric. 
The green Ankara jumpsuit that she wore was the perfect choice for the picnic. The outfit reflected the beauty of the African culture and the green color represented Viva soaps perfectly. The elegant design of Nancy's outfit also provided a modern twist to the traditional African attire, giving us sexy and sultry.
Nancy Isime's ankara dress featured a mini jumpsuit that boasted a turtle neck design and cup sleeves. She complemented her outfit with mint green block heels, making it easier for her to navigate the picnic site. She also carried a Forest green mini hand clutch, creating a visually striking and appealing look.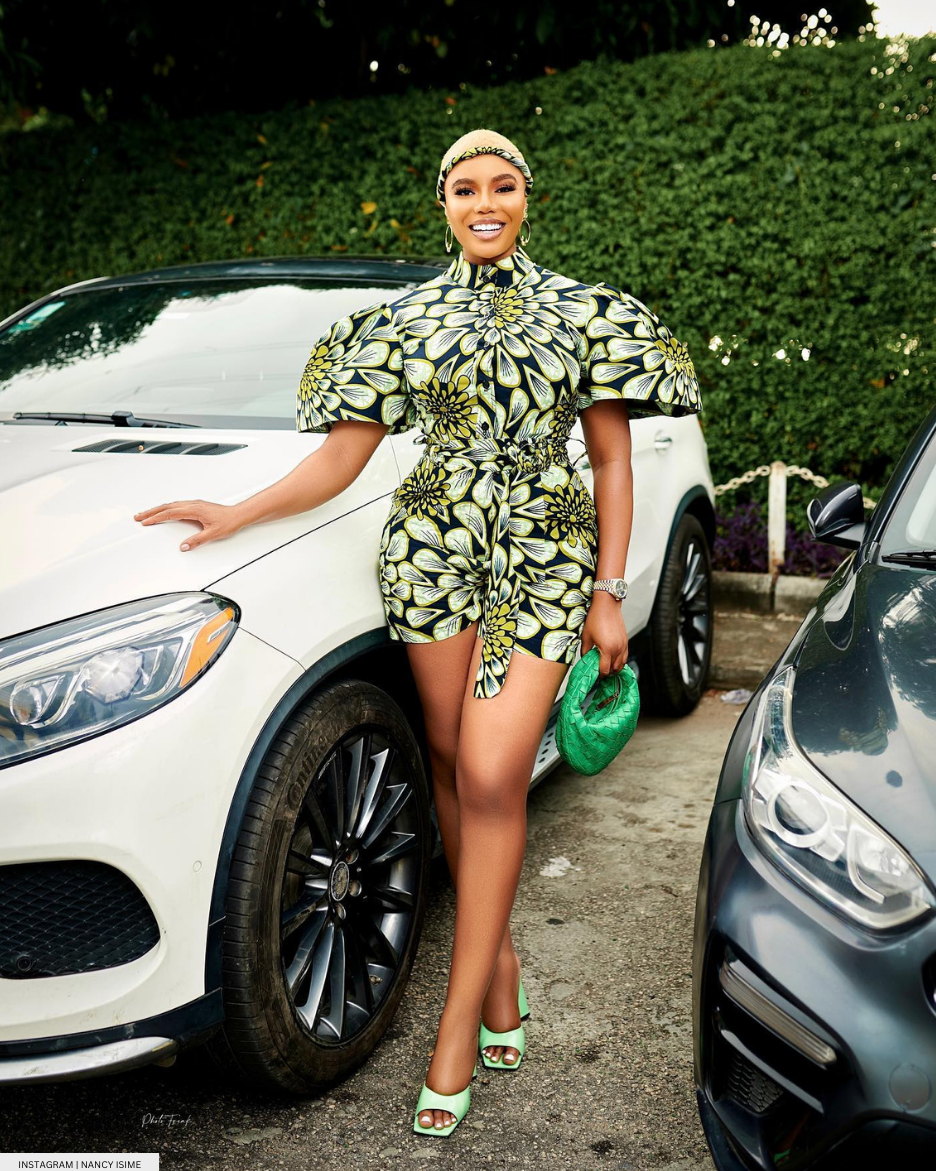 Nancy's low haircut has always been her stand-out feature and the tiny band of fabric wrapped around her head like a mermaid crown added a touch of femininity to her already chiic and sophisticated look.
The Viva Soap-sponsored picnic was a memorable experience for the 40 lucky fans who got to spend time with Nancy. Nancy expressed her gratitude to her fans and the Viva Soap family for their love and also hinted that there might be a second edition soon. 
Nancy is always on point with her Ankara outfits and this particular one is a hit!!