Nancy Isime is currently embracing her baddie era, and guess who is loving it! Going all out in the King's color- Purple, Nancy is all shades of regality, making this fit earn a space in our "fanatical" folder. 
The actress chose to wear an eye-catching mini body-hugging gown in a vibrant shade of purple. The gown featured a dipped lace-up detail at the front, revealing a teasing hint of cleavage. Whoever thought of that lace-up idea is the real Odogwu. Another mesmerizing feature of the mini gown is the plunging backless design. It took the hot lewk, into the fire. The lower part of the gown was also scrunched up, creating a unique and unconventional silhouette that perfectly accentuated her curves.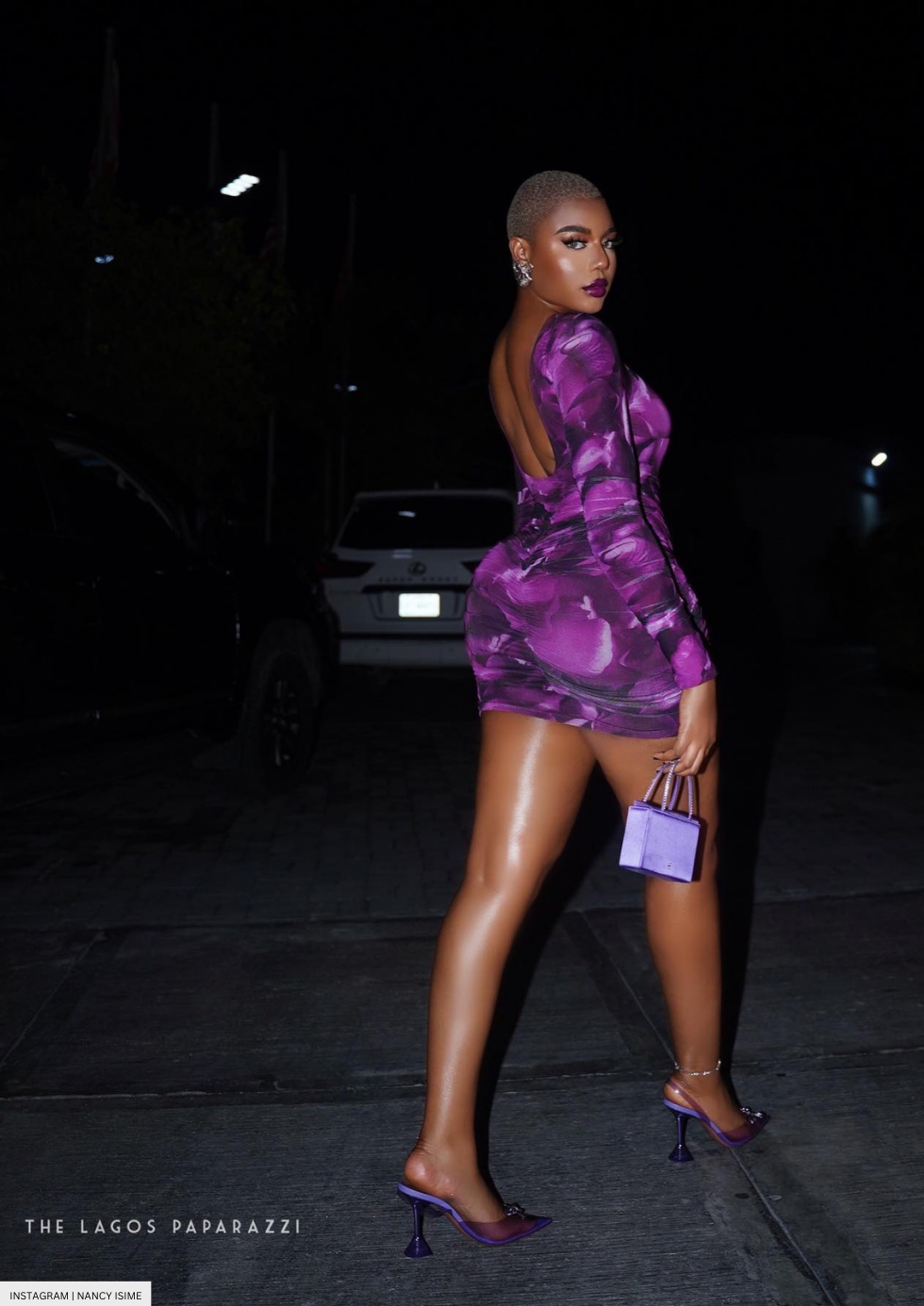 To complement her outfit, Nancy selected a pair of purple fish-heeled shoes and a stylish mini-purple purse. That purse is infinitely cool. Nancy sure, knows how to grab our attention. She maintained her signature hairstyle, perfectly framing her face, and exploded the lewk by applying a bold shade of purple lipstick, fitting into the whole monochromatic theme. 
Saying we love this look, is an understatement. I was not going to say this, but seriously… She a baddie, she knows she a ten!