Mothers2mothers – a non-profit organization that provides healthcare to families who need it the most – celebrated the Inaugural Mother's Ball, an unapologetic celebration of the power of mothers and their victories, showcasing the rich diversity, creativity, and excellence of the African women in our continent. 
It was a truly special evening where attendees had the opportunity to celebrate their mother figures and the impact of the amazing organization. The event took place at V&A South Kensington with reputable women in attendance and spectacular performances from The Kingdom Choir, Grace Carter, and DJ Cuppy. 
Cuppy, well-known for her playful and vibrant spirit enlivened the show, showing up in a FEBEN twist-shirred maxi dress. The dress designed in a playful yet avant-garde look, featured a flattering maxi length and a high neckline. The dress with a bright red color was a remarkable masterpiece with long sleeves that perfectly accentuated Cuppy's curves. The twisted accents punctuated on the dress created a shirred effect throughout, making the perfect statement for the celebratory occasion.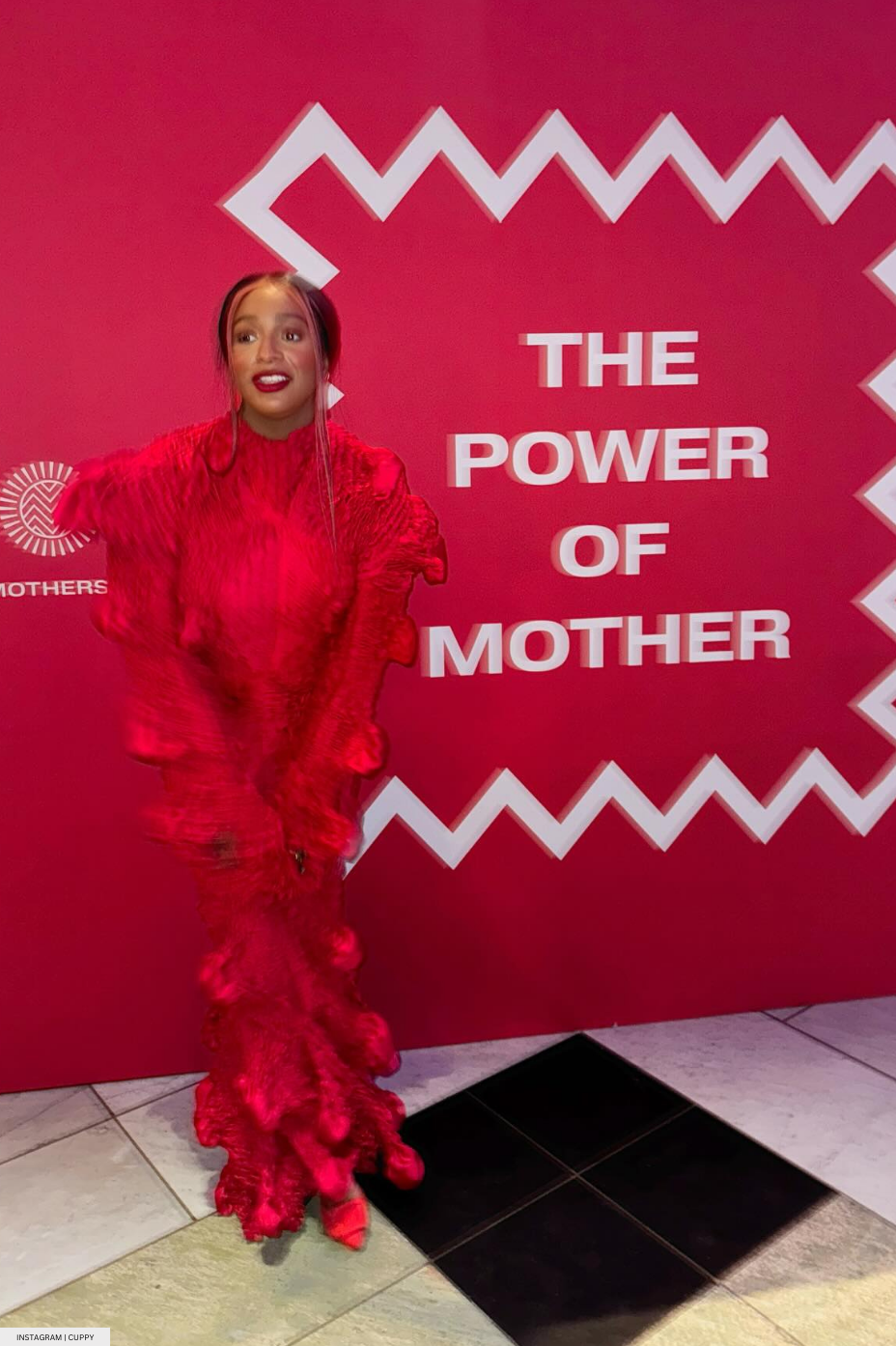 For her beauty look, she opted for her signature black and pink hairstyle with her lips glossed in blood red. Cuppy really wanted to slay in all red as she went further to complement her dress with bold red drooping earrings, giving off "I want to pepper them" vibes. 
Cuppy slaying and at the same time providing entertainment, captured the essence of the mother's ball in all its entirety and her caption – put on your red dress and dance away the blues – was a perfect testament.