Femi Otedola's birthday is a momentous occasion, not just for his family but for the entire Nigerian community. Being a prominent businessman and philanthropist, he has made a name for himself in the world of entrepreneurship and goodwill.
The Otedola family including his daughters Tolani, Temi, and Cuppy, alongside Mr Eazi – Temi's partner, have come together to celebrate Femi Otedola's birthday in style. The warm and lovely family photos, including some throwbacks posted by both Cuppy and Temi, have garnered much attention on social media, with fans and well-wishers sending in their birthday wishes.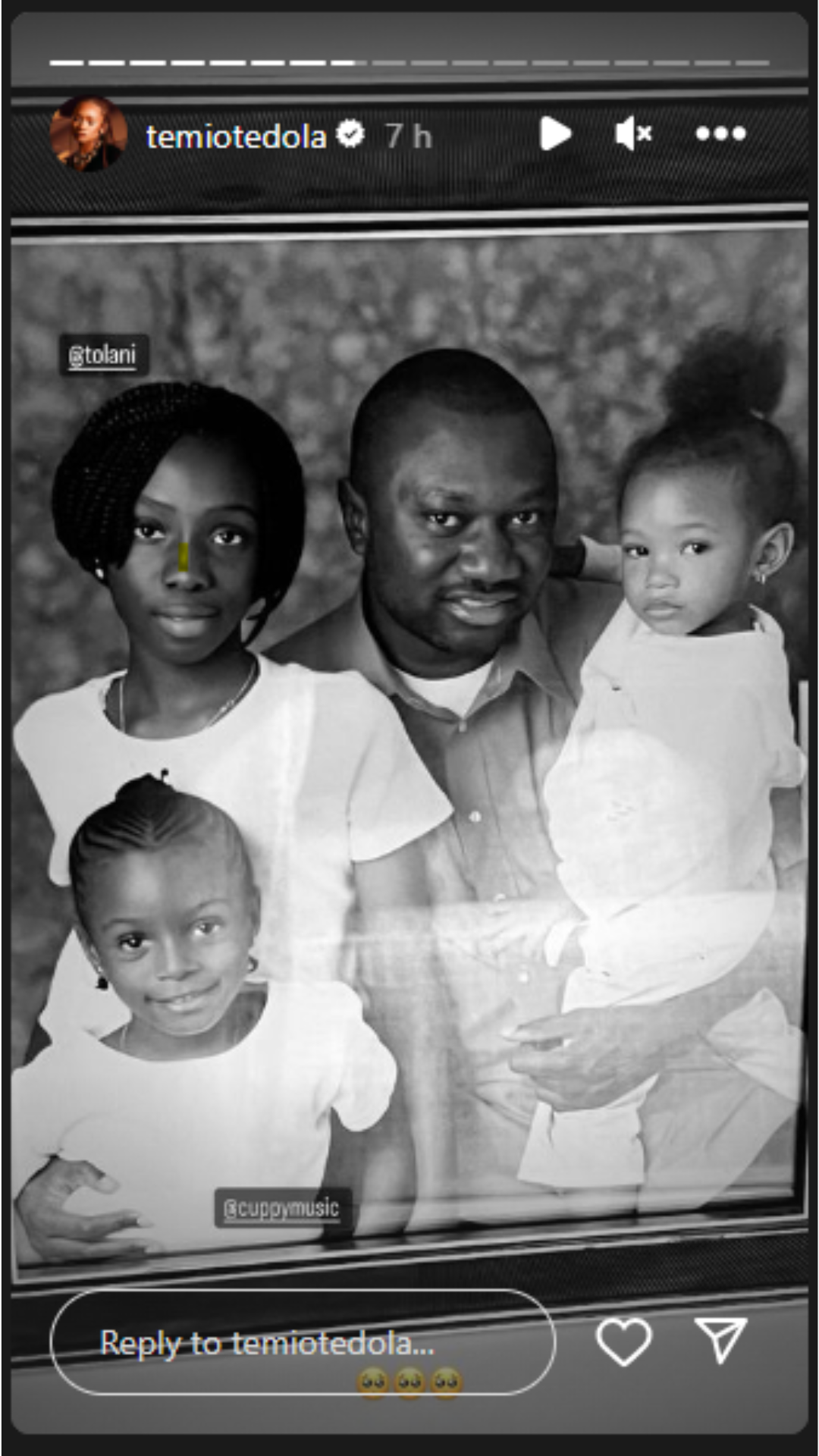 Femi Otedola – the current executive chairman of Geregu Power PLC and founder of Zenon Petroleum and Gas Ltd, is one of the wealthiest men in Africa. His success, however, has not been all about money and power, as he has always believed in giving back to the community. The renowned Femi Otedola Foundation has provided scholarships to thousands of Nigerian students, built schools and hospitals, and donated millions of Naira to worthy courses. Most recently, Femi was also appointed the Chancellor of Augustine University, Ilara-Epe, Lagos State.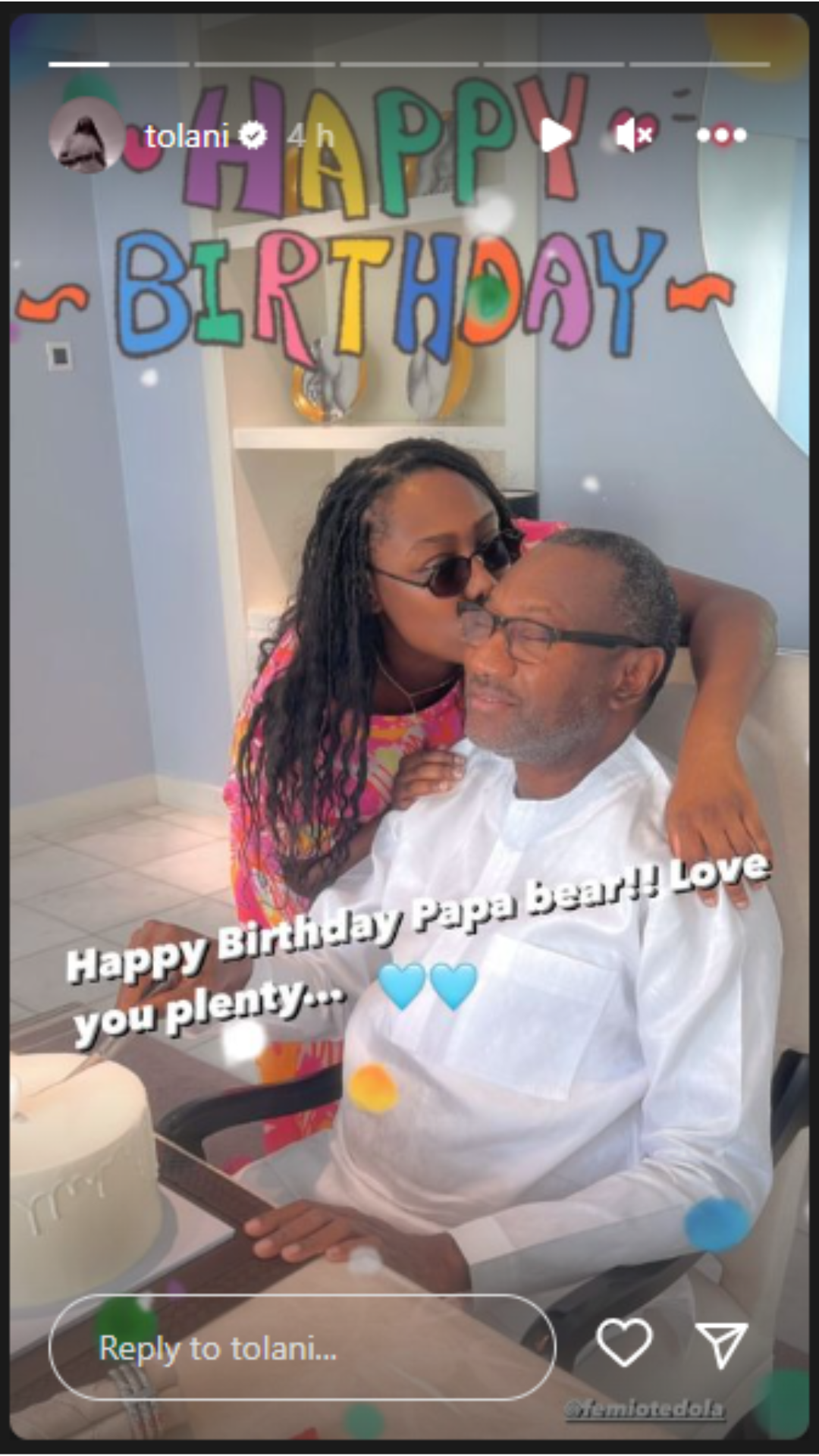 The excitement oozing out from the photos is almost palpable. Cuppy specifically released a video from 7 years ago writing, "I took this video 7 years ago on your birthday and I thank God for your life, each day, since then, and beyond. Happy birthday papa."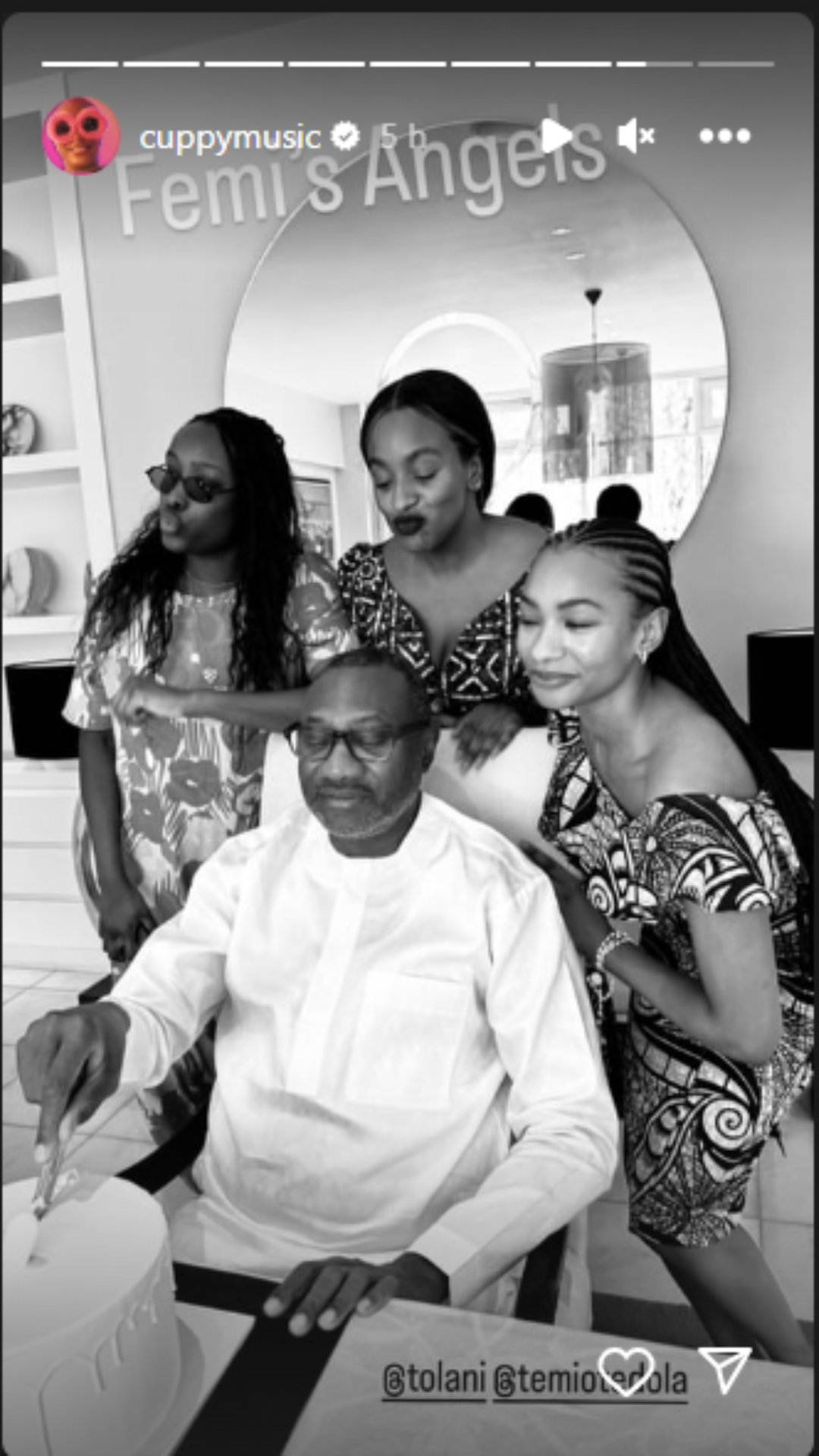 Temi was not left out in the frenzy writing, "baba tori mi jaja gbera, happy birthday to twin fr, ilysssssm."
Tolani, Femi Otedola's first daughter also warmed our hearts as she celebrated her father, "Happy birthday Papa bear!! Love you plenty…"
It is indeed a happy and wonderful occasion for the Otedolas; And again, we wish Femi Ote$ a happy 61st birthday!