Upon releasing her new single, Me& U, Tems seems to be having a blast! Making a comeback from her two-year hiatus and marking her first solo venture since "If orange was a place", Tems baby has blessed us with a profound track touching everything in between self-exploration and faith in oneself.
Speaking of faith in oneself, the confidence oozing from Tems Insta story is overwhelming. First off is her "do it if you can glare", then her black wide-leg denim pants. Tems denim pants is all shades of magnificent. The fact that the irritating restriction that denim pants seem to bring to our thighs have been eradicated in Tems case, is more reason to fall in love with this piece. The chains attached to the belt hole and the wrap like effect makes it the perfect masterpiece. Looking at the beautiful picture, Tems denim pants helps to balance her proportions, giving her a more streamlined silhouette and at the same time making me hunger for the work of art.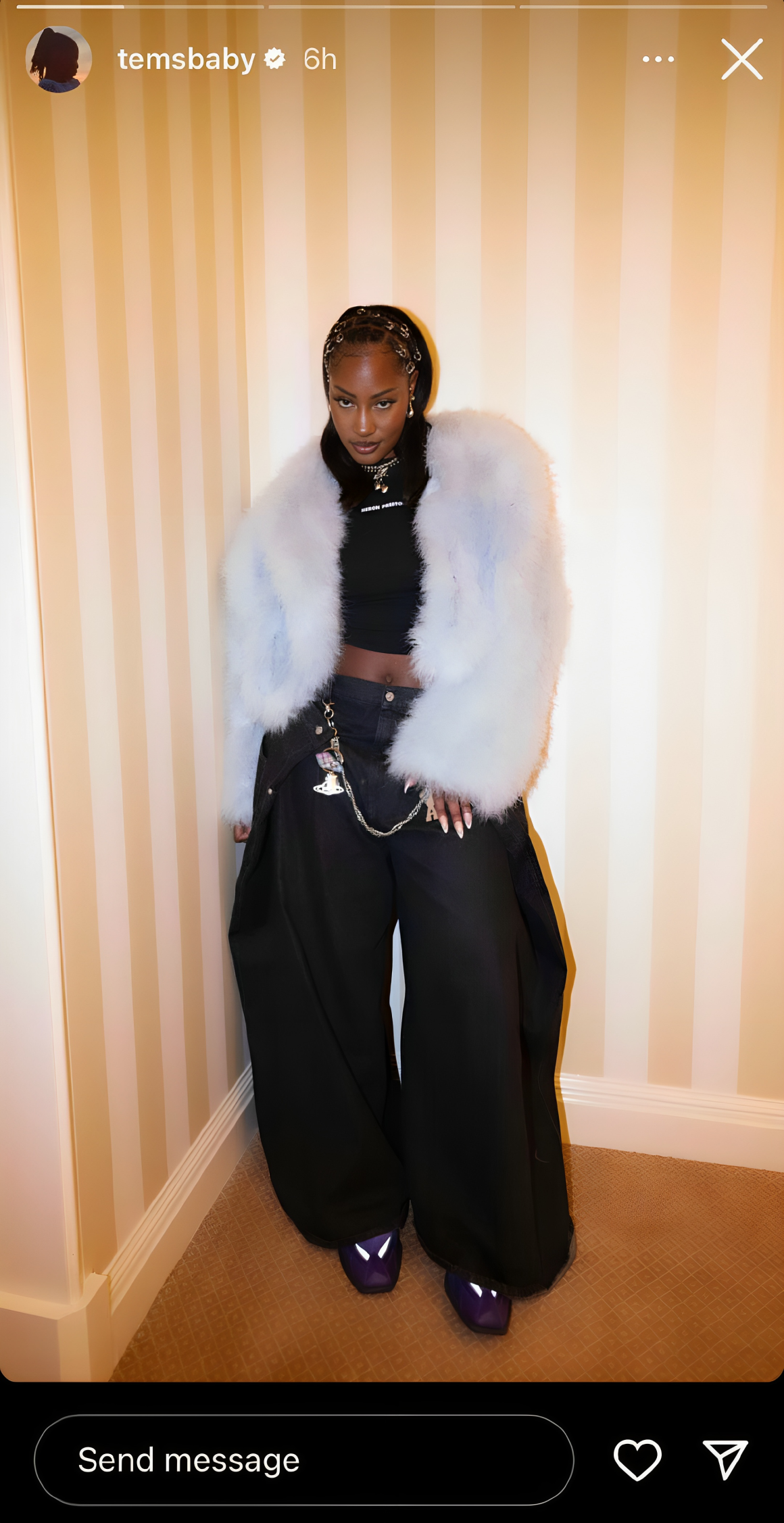 Pairing the denim pants with a black crop top and a pale lilac fur coat is gorgeously brilliant. Let's not even start on her spooky looking shoes. Tems is probably preparing for Halloween because that shoe says it all. The purple square-toed shoe with the ghost-like eye shape on it is a little bit scary, more like she is reinforcing her "do it if you can glare". 
Even though where she went to perform is unknown, I still can't help but feel happy for the starlet.