Tems has brought some tension to the net via her Instagram posts and we can't get enough! Rocking a fiery hue for her latest performance in South Africa, the starlet is seen in twisted braids, repping the red color from head to toe in a very sexy and daring outfit.
With the pregnancy rumors flying about, it is clear that Tems could never be bothered. Her red outfit revealing just her belly (probably to prove a point), drew attention to her slender waist line and it featured a red palazzo and a round neck (also body-hugging) long-sleeved Basque-cut top.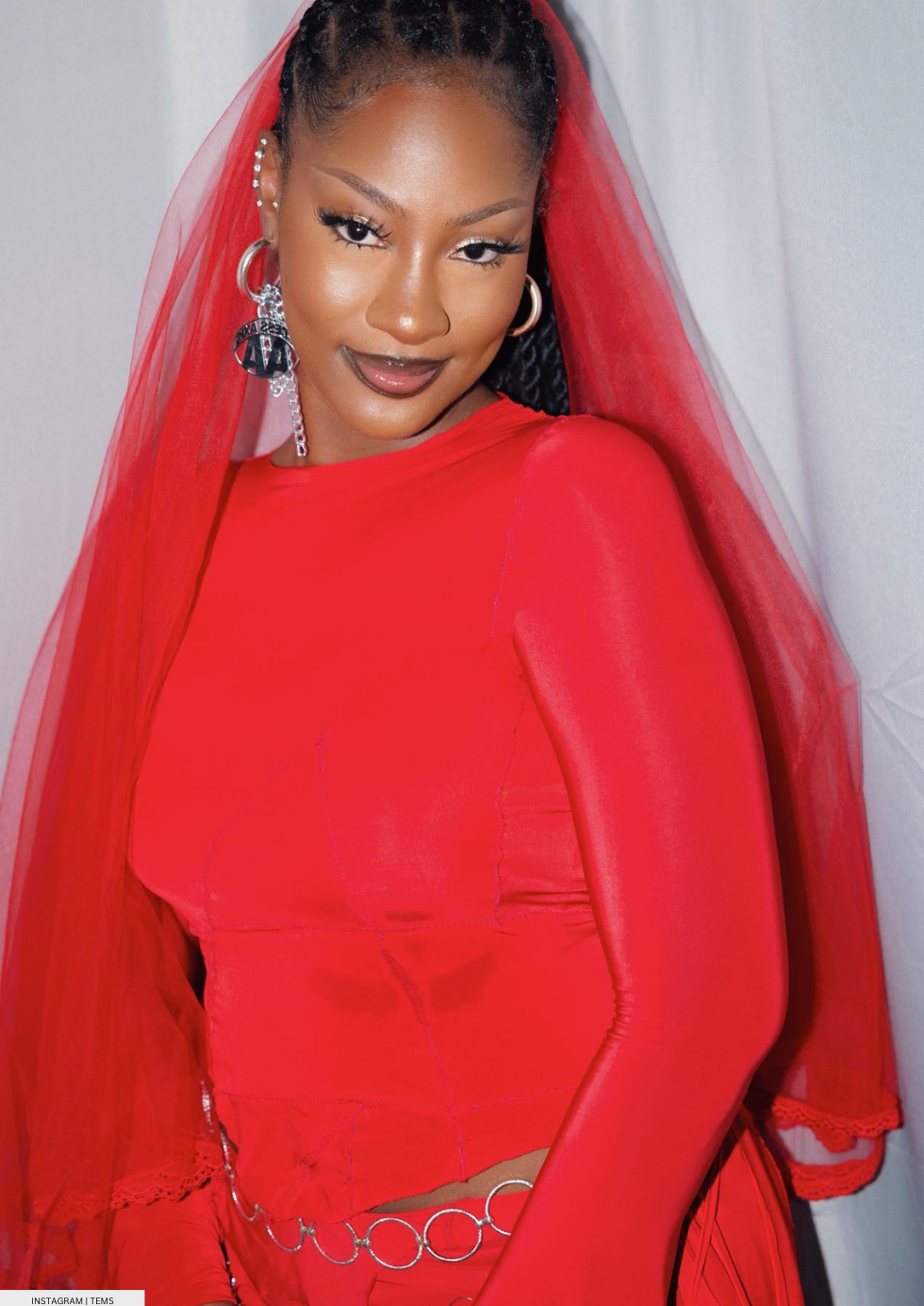 Tems red pants with those flare ends were a showstopper. The high-waisted pants flaring out at the bottom, created a stunning silhouette as she moved across the stage. Completing the ensemble, the long-sleeved top hugged her figure in all the right places with the Basque cut adding a touch of sultriness to the overall lewk.
The red skin net veil, draping over the back of her head and shoulders, was the most captivating element (of course there must be drama). That veil created a sense of ethereal enchantment and I'm obsessed!  Her silver waist chains coupled with her silver loop earrings were just right for the finishing touches, creating a captivating contrast with the hot chili red, and adding that elegant sparkle to the whole look.
She gave a shoutout to SA, and at the same time brilliantly cleared those pregnancy rumors (just look at that flat tummy). Genius if you ask me.