Temi, known for her over-the-top fashion sense, as blessed us with an amazing view again. In one of her recent appearances in Milan, the fashion queen confidently rocked up a classy grey-ash outfit and all I can say is, iconic!
The dress designed as a shirt dress featured long sleeves and an Italian leather belt exuding authority and style (doesn't she look like a cute police officer?). The mini dress is the definition of perfection, just look at the way it fits. From the unnecessary pockets to the sweater handcuffs down to that sophisticated belt, I repeat iconic! Temi's choice of a long grey coat to layer over the mini dress beautifully added an extra layer of glamour and refinement, elevating the ensemble to a whole new level.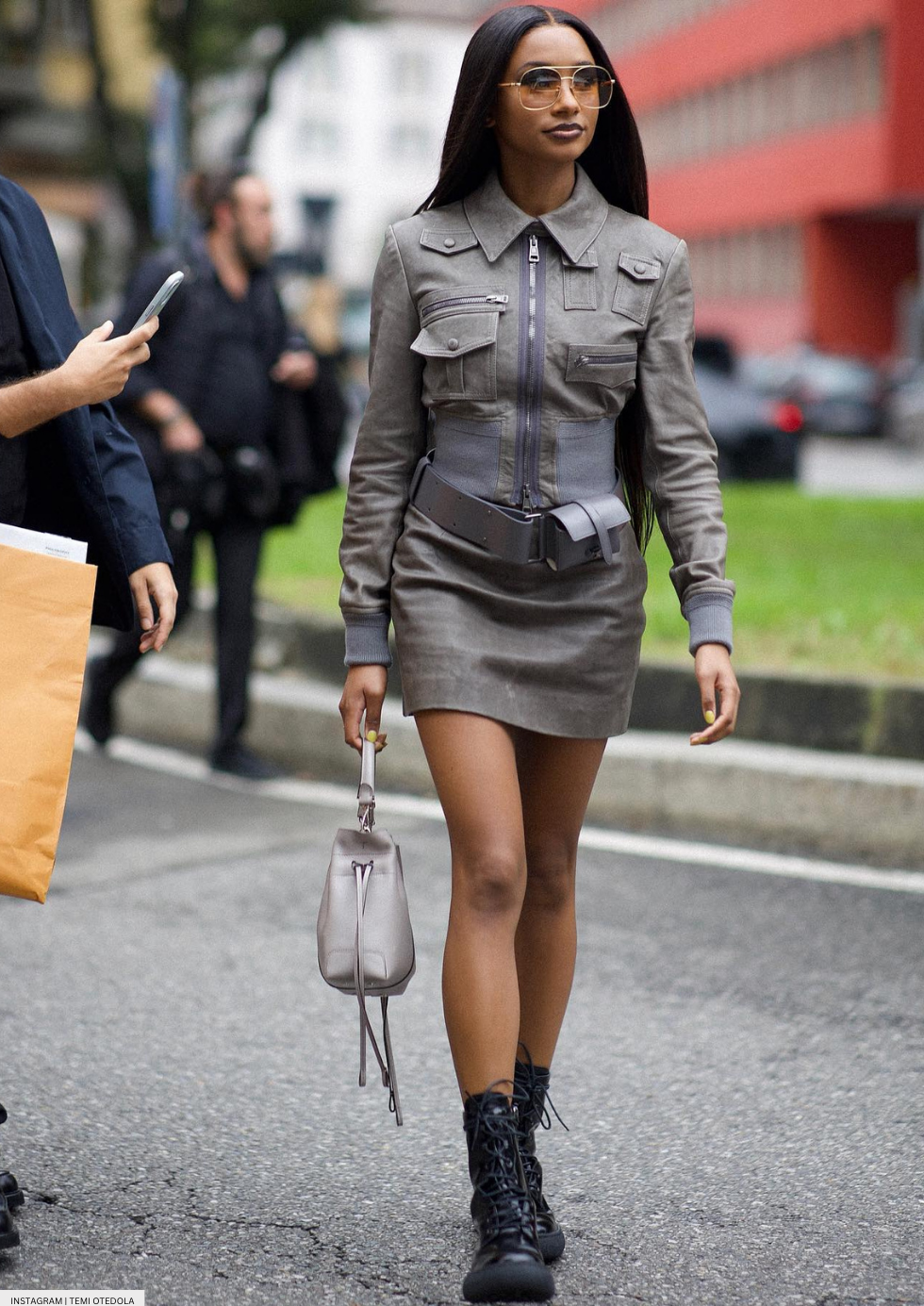 To complete her stunning ensemble, Temi paired the dress with a pair of black lace-up boots, that blended effortlessly with the color palette creating a visually striking combination and adding a chiic and edgy touch to the fashion affair. Temi, further accessorized by wearing sunglasses and a grey handbag, elegantly tying the whole look together.
She finished the put-together, classy look by wearing a natural, understated makeup with a matte lip. I am not exaggerating when I say Temi looks breathtaking.