Temi's recent looks are showing us an edgier side of her timeless style and they are, in one word; Magnificent. She took to her Instagram page to share her gorgeous look from her recent trip to London, where she attended the Burberry Summer 2024 show. For the occasion, Temi went all green and that look, I repeat is Magnificent.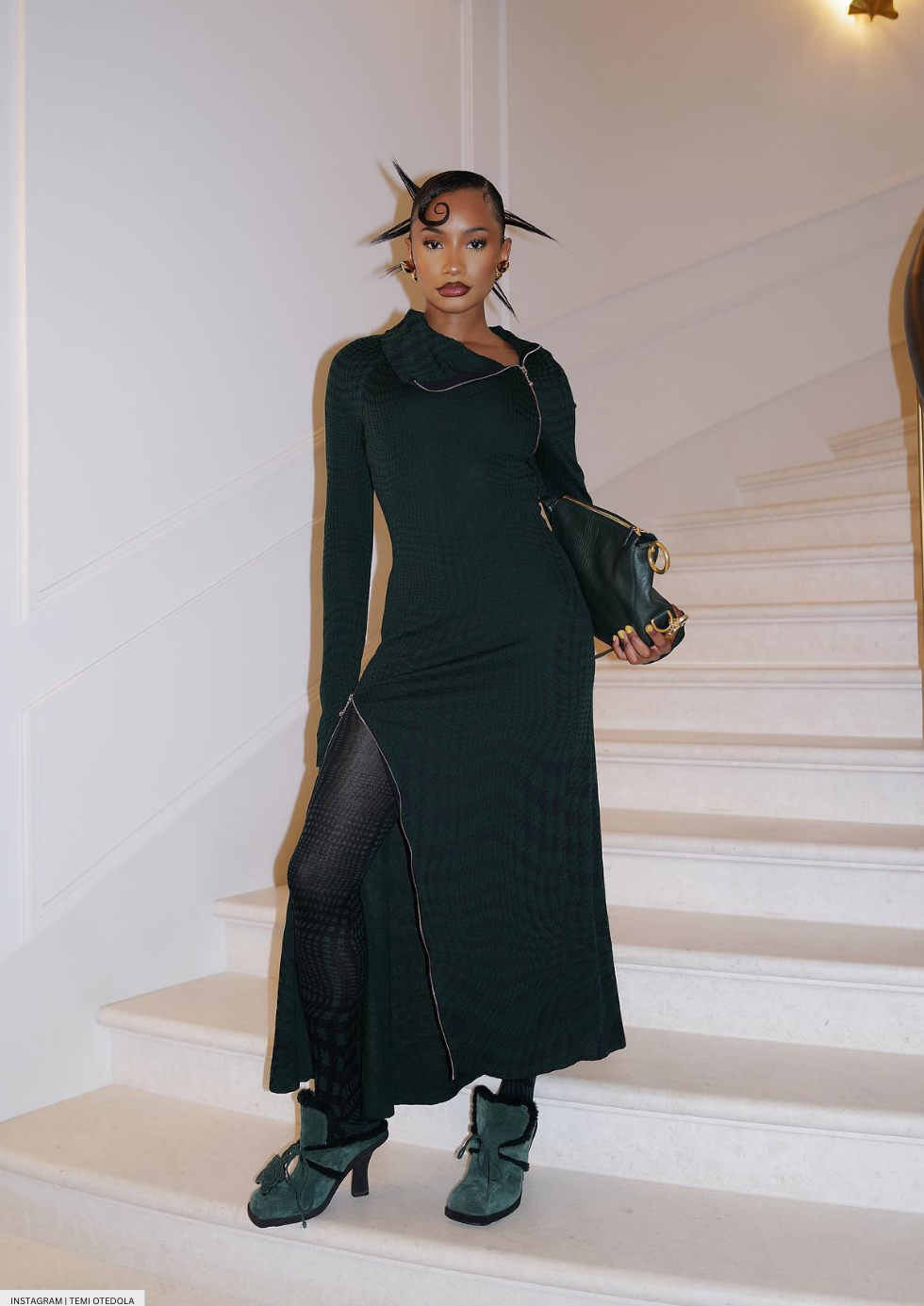 The long-length piece from the Burberry Resort 2024 collection is of course a masterpiece, but on Temi, it's a magnum opus! The green long-sleeved gown with a zipper slit coupled with a leggings underneath is one brilliant clothing and it's just perfect on Temi. She added a pair of green suede highland mules also by Burberry, complementing her brilliant masterpiece flawlessly. 
She wore her hair in an over-the-top sophisticated manner (Tbh its giving Japanese) and completed the look with her gold stud earrings (which look like a tiny weight lift). That hairstyle coupled with her earrings, though pretty dramatic, elevates her stunning lewk, making us stare with our mouths hanging.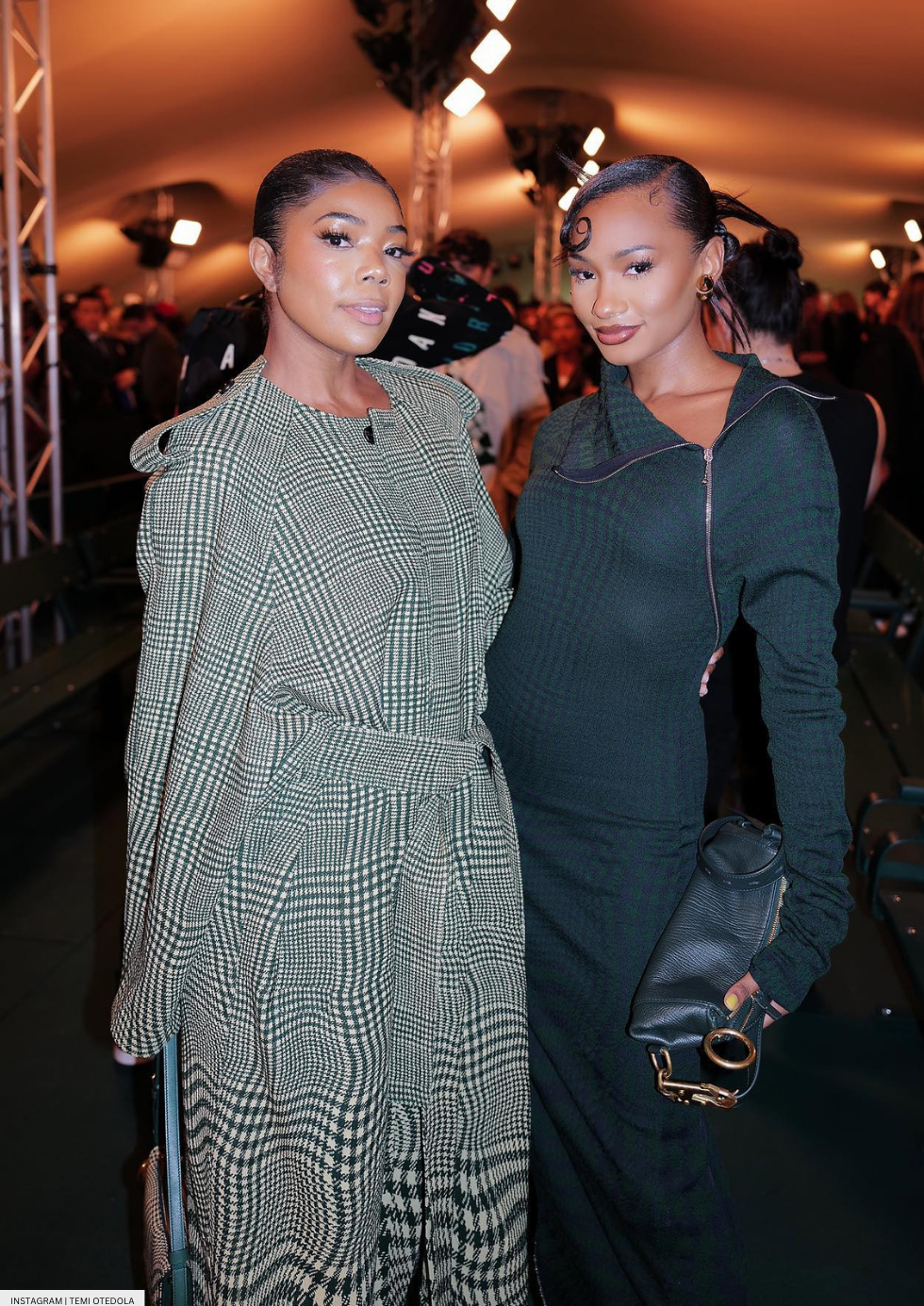 Temi is in her iconic celebrity era and we are loving it!