Aso-oke (pronounced as Asho okay) is the most prestigious hand-woven cloth of the Yoruba people of southwestern Nigeria. The name literally means top cloth. Most times the complete Aso-oke outfits are worn during major ceremonies like weddings, funerals, and important religious festivals.
Typically, women mostly wear it in the form of Gele (head tie), Buba (blouses), and Iro (sarong skirts). However, there is always room for innovation and individuality. In that case, Simi decided to redefine the boundaries of fashion by giving the elite Aso-oke a sexy twist.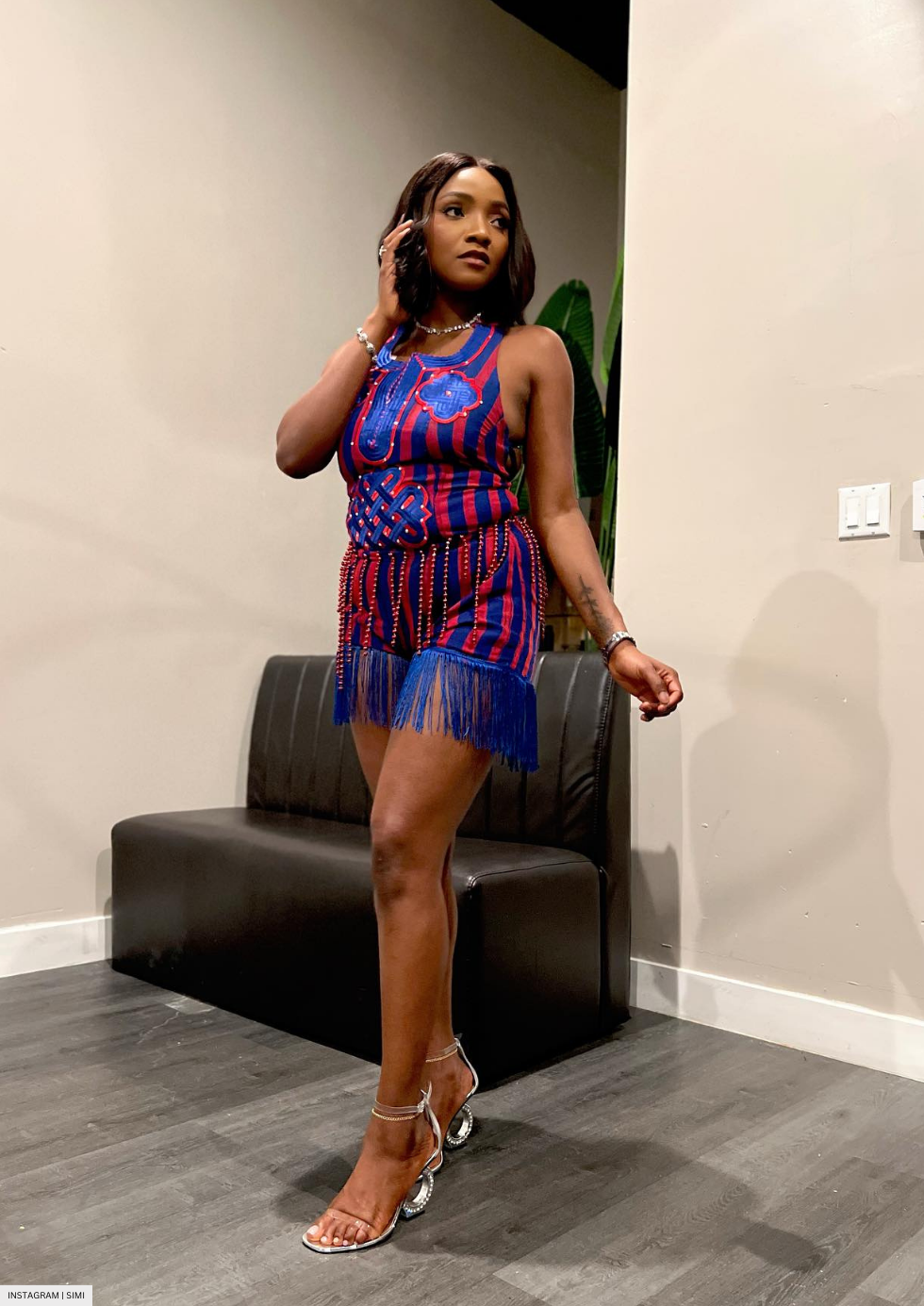 Yesterday, Simi donned an iconic two-piece ensemble crafted from a blue and pink exquisite Aso-oke fabric. First on the agenda and kick-starting her run for smart fashion ideas, Simi's round neck, open back, tied rope top is show-stopping. Apart from the extravagant ropes, the embroidery and the sparkling stones added a special touch, elevating the whole look. Her short on the other hand, is one dramatic piece, starting from the wooden beads delicately dangling from her waist, down to the fringes that added a touch of flair and playfulness, the short is one bold masterpiece.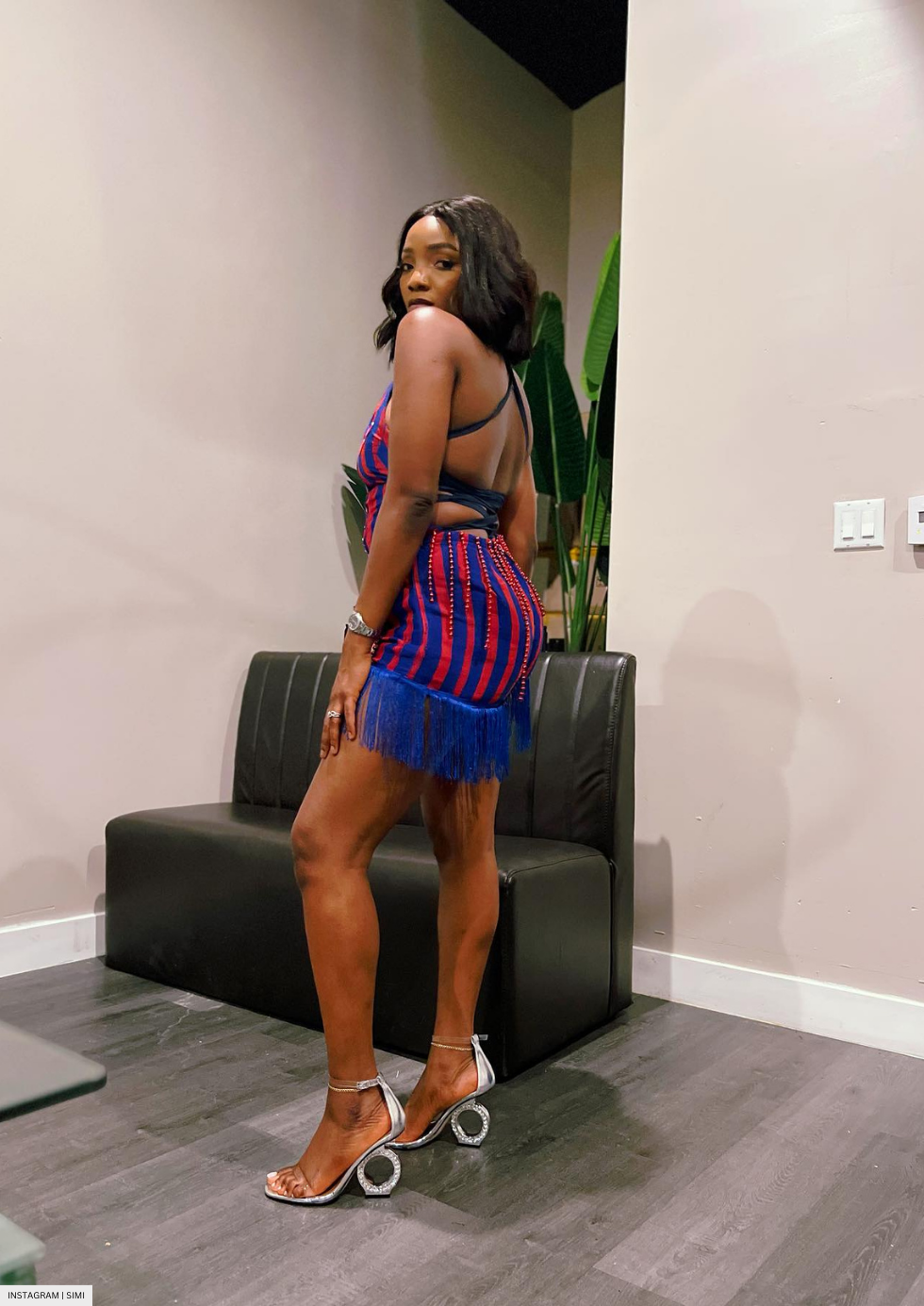 To complete her look, Simi chose a pair of silver shoes with sculptured heels that exuded just the right dose of elegance, creating a harmonious balance with her beaded necklace. To top it up, her short wavy hair and those silver bracelets made the entire look flawlessly cohesive. And let's not forget the meticulous Agbada she put on at the later end. That! Gave us the iconic look we wanted!!