Nigeria's hip-hop first lady, Anthonia Yetunde Alabi popularly known as Sasha P is feeling grateful and sure looks beautiful in her multicolored maxi dress.
The magnificent legend, who ruled the airways, from radio to television gracefully stepped out in a breathtaking rainbow-colored dress. Every hue of the spectrum perfectly blends together, creating a truly enchanting sight. The dress flowing in delicate layers and dancing with the gentlest breeze is a gorgeous sight to behold.
Sasha P, who thrived in what was considered the male-dominated industry, according to her Instagram post has been getting a lot of flowers lately. Her captivating smile, square eyeglasses, curly twists, and gorgeous dress is all the evidence we need.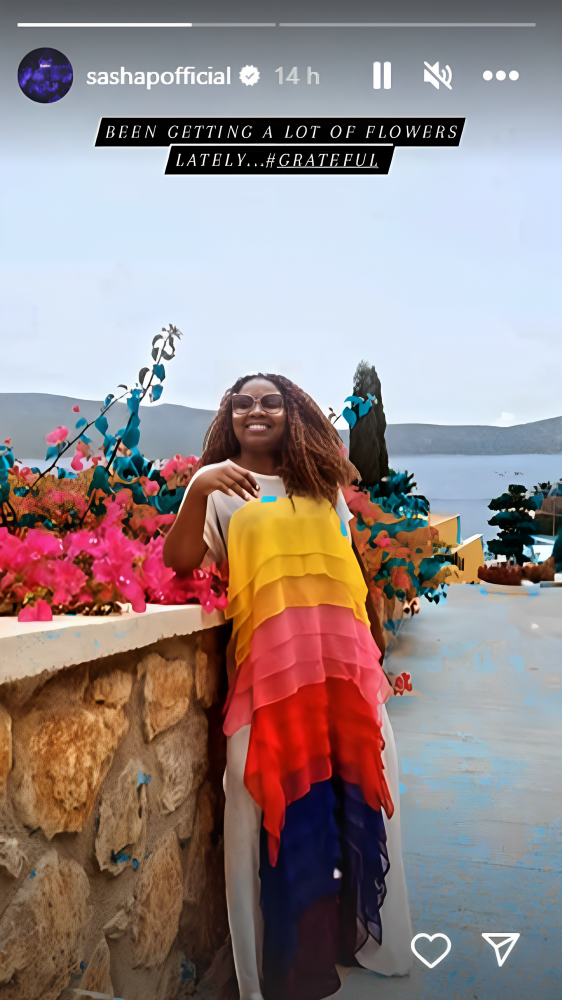 To me, the cherry luminous yellow, gentle pink, bold red, and that mesmerizing shade of deep blue are subtle reflections of her Majesty's wisdom and tranquility. She also sent her words of encouragement to everyone struggling out there, mentioning the fact that nobody talks about the fatigue that comes with not fulfilling our goals. She gave a shout-out to everyone that gets back up every time. In Sasha P's words, May Grace favor your passion!