We may earn commission from links on this page, but we only recommend products we love.
A bandeau ringed orange-colored bikini, will definitely look good on anyone, but it looks fantastic on Osas.
With a patterned ring on the center front and additional rings on the sides of the lower piece, this bikini is a mixture of yummy and spice, most adorably on Osas. The vibrant color perfectly served to enhance her sun-kissed complexion, making her glow even more under the summer rays. That bikini did a good job, featuring a flattering cut that highlighted her curves.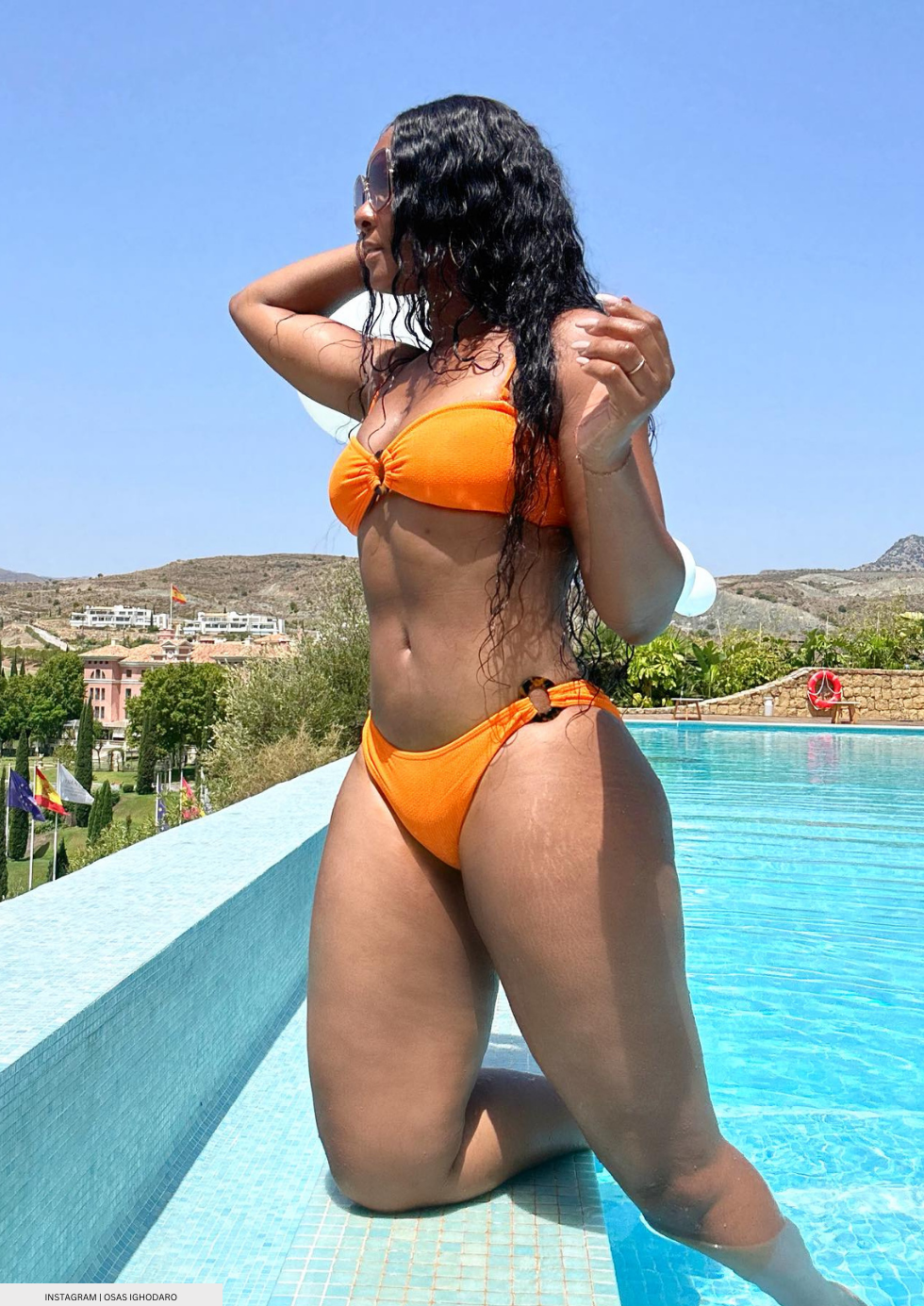 Completing her look she made a retro-inspired choice accessorizing with the one and only Dollger oversized square sunglasses. This particular style of sunglass is known for its timeless appeal, adding an element of coolness and a touch of edginess to her overall look.
The most noticeable feature of her appearance is her long curly hair. Known for her ever-changing hairstyles, she opted for this wonder that out rightly tells us she's going for a swim even without looking down.