We may earn commission from links on this page, but we only recommend products we love.
Actress, and Media Personality Nancy Isime, is known not just for her immense talent in the entertainment industry, but also for her out-of-the-box fashion style. With an undying love for Ankara prints, Nancy is known for always showcasing her style with different Ankara looks. From Red carpets to street style, to Happy Friday and even Holy Sunday… she is the overall best!
Recently spotted Enjoying her day in Atlanta, Georgia; She effortlessly showcased her outfit with prints designed by the amazing Hollantex, and her personal style fully expressed by Afrikayla. The Ankara fabric was prevalently green, comprising of a short and a matching crop shirt.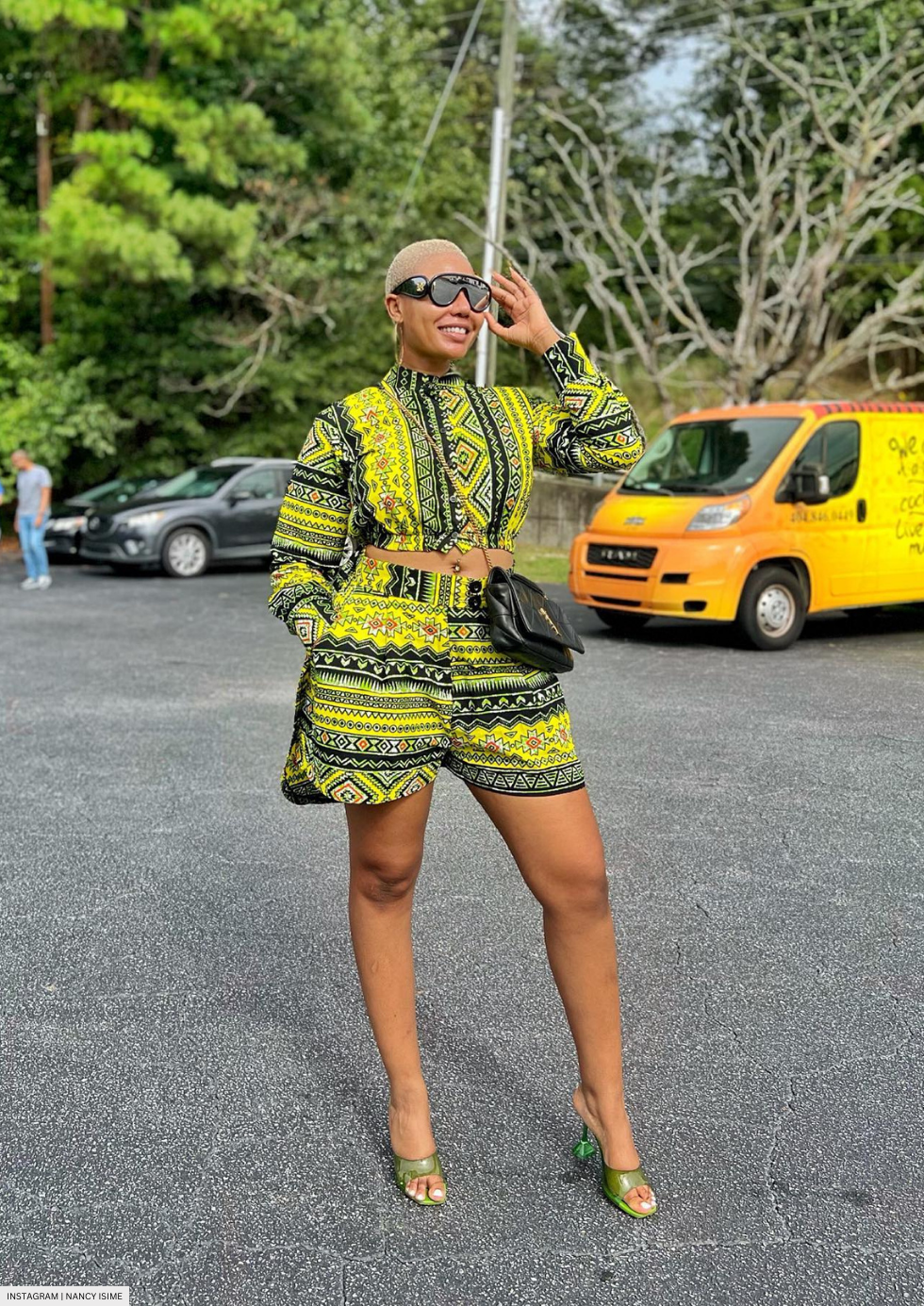 What really sets the outfit apart is the innovative design of the shirt. The long-sleeved cropped shirt with the amazing baby collar at the top seems to be elongated at the back, adding an element of surprise to the ensemble while, gorgeously maintaining the revealing cut in front, showcasing Nancy's slim waist.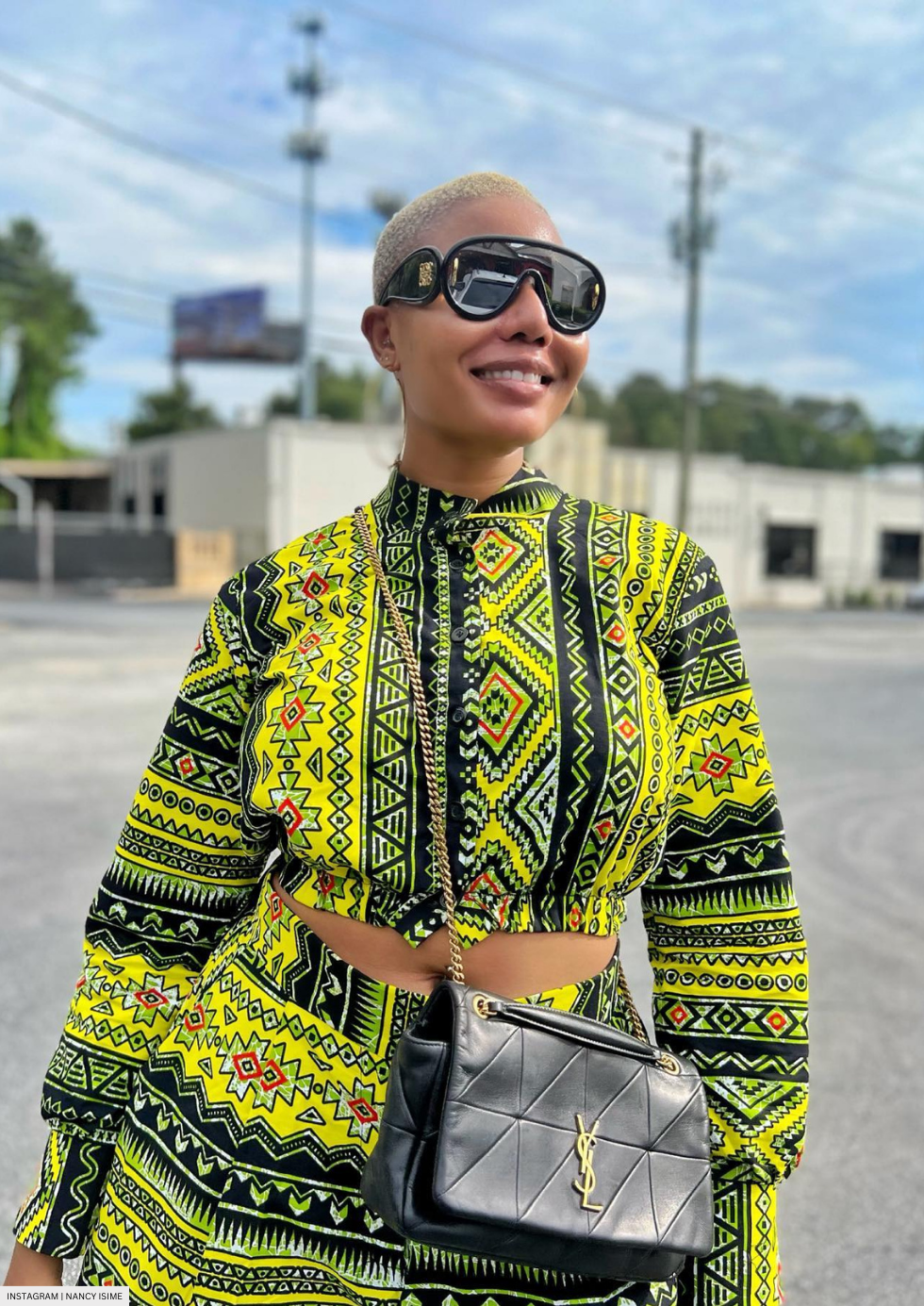 To complement the stunning Ankara ensemble, Nancy opted for a pair of green shoes. The fish heeled shoes were not just classy, but the palpable feel of comfort made it a perfect fit. Protecting her eyes from Atlanta's sun, Nancy chose to wear her black Loewe wave acetic sunglasses, adding a hint of sleek and mystery. To wrap and tie the whole outfit together, her black saint Laurent bag took the cue, bringing out the complete, "rich aunty" aura.
As always Nancy's fashion pieces, especially with the renowned Ankara prints have captivated her fans, and trust me; I want more!!!