Even Celebrities can get starstruck sometimes, showing that they are really just like us; And to be honest, celebrities freaking out over other famous people is still the cutest thing ever. 
Popular Blogger, Linda Ikeji lost all chill when she met Oprah Winfrey, in her words, her hero, at the Wealth Flow conference in Las Vegas. The Writer, known for her controversial publications revealed her fangirling moment via her Instagram page. The two powerful women standing beside each other are in one word, amazing, and you can feel the aesthetic humbleness oozing from both icons.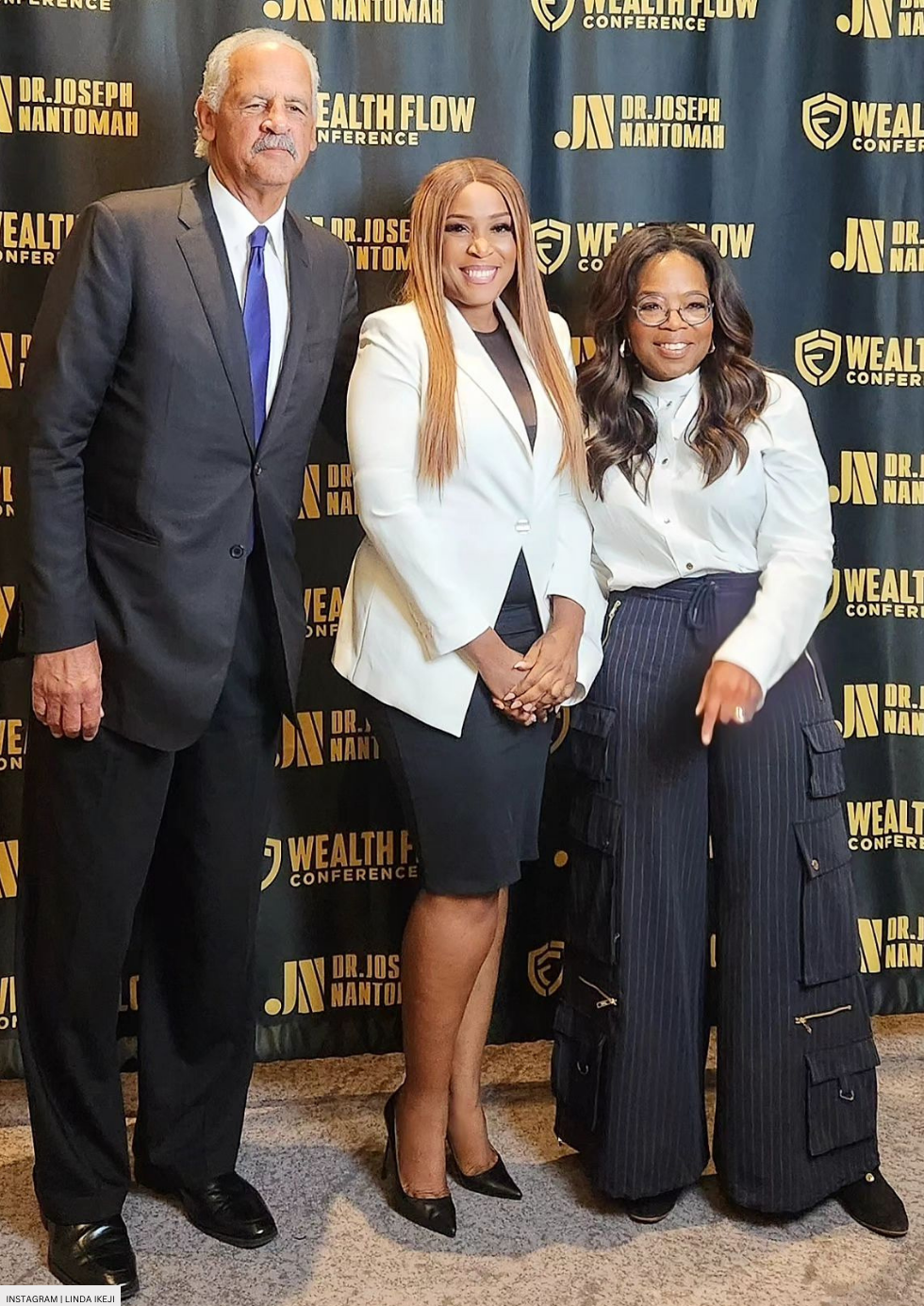 Linda felt so honored to be in Oprah's presence and it's almost palpable; Just look at that "I'm trying to contain myself" smile. "Growing up, I wanted to be like her. She taught me through her actions, how far you can go, and how much you can achieve, if you believe in yourself, and commit to your vision", she revealed. She further emphasized Oprah's humility and kindness, and we couldn't agree more.
Oprah Winfrey is a TV producer, an actress, and a Media Proprietor. She is best known for her talk show, The Oprah Winfrey Show, which ran from 1986 to 2011- about 25 years. She is dubbed the "queen of all Media" and we don't need to dwell much on why Linda is a die-hard fan. It's amazing when two powerful forces meet and that happy picture, is in one word; Legendary!