Following all the drama from the new season of Real Housewives of Lagos could give one a headache, but one thing I know is, Iyabo is always at the forefront of these drama lines. I should have figured when we heard the phrase- the season is as real as reality gets because Iyabo is not tempering her temper at all. From Iyabo giving us hope in restoring Chioma and Tiannah's friendship, to her intentionally walking over Faith's train. It's a real series of drama-packed emotions and artistic dresses as well (it definitely looks like the ladies are in a competition).
Giving us all the drama we need, Iyabo is still turning heads with her breathtaking outfits and over-the-top make-up looks. With her budding strong in her relationship with Paul Okoye, going as far as asking her kids how they felt about the relationship, the positive response really does it for Iyabo, and this outfit shows it all. Coming on the show in a gorge fantabulous black and gold outfit is a breath of fresh air and we meticulously love this one!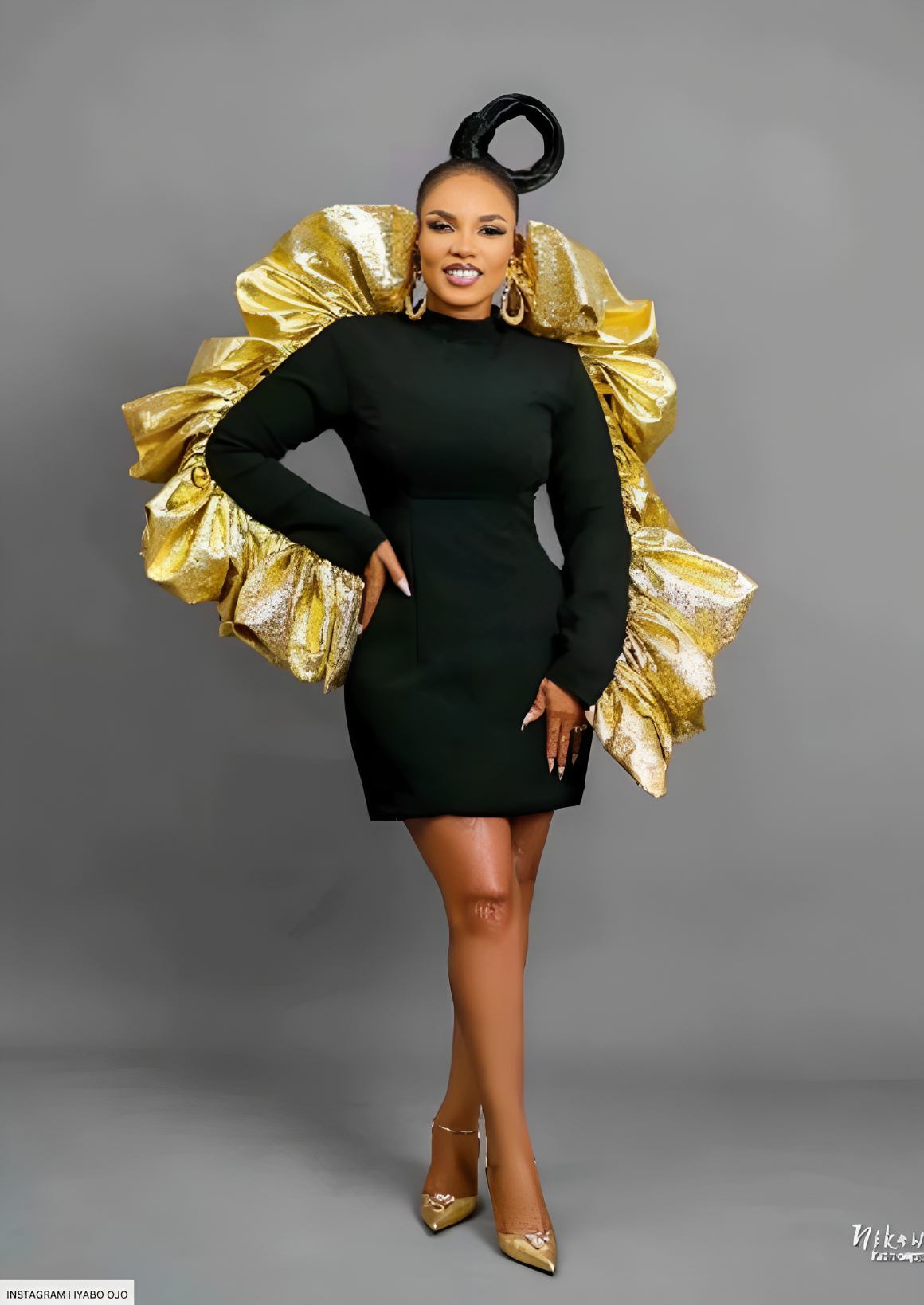 The outfit featuring a black long-sleeved mini gown with gold-colored gathered flare around the sleeve is a perfect mixture of art and fashion. Calling to her African side, her hairstyle is another art-inspired masterpiece. That round-hair donut sitting majestically is not just good but incredible! Her gold earrings and gold pointed-toe shoe sandals brought the heat to the look, matching those flare gathers perfectly.
Tagging her lover, she affirms that he chose the right bride but happily warns that the bride price has increased. PS: All this relationship mushiness is really getting to me but I will try to remain strong for my fellow single ladies.