We may earn commission from links on this page, but we only recommend products we love.
Dark skin can make you feel unattractive, especially if you're around people with lighter skin who look more appealing. But your skin tone doesn't dictate whether or not you're beautiful – and there are plenty of ways to brighten your complexion naturally without risking side effects from dangerous chemicals. In this guide, we'll show you how to make your dark skin glow naturally so you can be confident about your appearance.
How to Make Your Dark Skin Glow Naturally
1. Start Exfoliating
The first step is to exfoliate your skin, which will remove the dead cells on your skin's surface and provide you with a more even complexion. Exfoliating also helps increase circulation in the face, which can lead to a healthier-looking complexion. You can use these treatment once or twice a week for best results.
2. Moisturize Regularly
Moisturizing your skin is important for all skin types, but it's especially important if you have dark skin. Moisturizing helps keep your skin soft and supple which will make it look more healthy overall. When choosing a moisturizer, try to find one that is targeted towards people with darker complexions so that it contains the right ingredients for your needs.
Olay Regenerist Micro-Sculpting Cream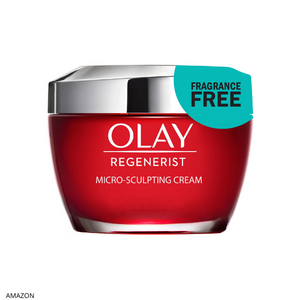 3. Avoid Sunburns
Sunburns not only increase the risk of melanoma, but they will also make your skin look darker and older. Stay out of the sun during peak hours (11 a.m.-2 p.m.). This is when the sun has its harshest rays, which can cause more harm than good.
4. Drink Lots of Water
If you want to make your dark skin glow naturally, you'll need to drink lots of water. Drink at least 8 glasses of water a day, but the more the better! Drinking plenty of water will help keep your skin hydrated and healthy.
5. Use Sunscreen
One of the most important steps you can take to make your dark skin glow naturally is by wearing sunscreen. It's important to protect yourself from the sun and other environmental factors that can cause aging. You should use a broad-spectrum sunscreen with SPF 30 or higher, and reapply as needed throughout the day.
6. Eat Antioxidant-Rich Foods
To make your skin glow and look radiant, eat foods that are rich in antioxidants. Antioxidants help repair and protect the skin from free radicals, which cause premature aging, wrinkles, and other health problems. You can find antioxidant-rich foods like berries, dark chocolate, avocados, nuts and seeds.
7. Use a Cleanser
Cleansers should be chosen based on your skin type, but they all serve the same purpose: removing dirt and oil from the surface of the skin. A good cleanser will also remove bacteria, which can cause acne breakouts.
8. Embrace Your Skin, it's Beautiful!
Some of us are born with skin that is darker than others, but this shouldn't hold you back from feeling beautiful. You can make your dark skin glow naturally by embracing it and taking care of it!
Stay healthy!
Stay strong!