We can recall that Hilda Baci was recently dethroned from her position as the Guinness World Record holder for the longest cooking marathon by Alan Fisher. But the beauty queen still remains the most fashionable chef in our books with recent sightings of her in London, sealing our claim.
Hilda seems to be in her sexy boot-girl era, and we are loving it! Scrolling through our feed, Hilda's boots seemed to be the head turner in the whole parade and of course, we had to round them up.
Introducing us to her boot era, Hilda rocked a cream and nude brown body-hugging jumpsuit with an aesthetically pleasing pant line design. She styled the suit with Manière De Voir's brown coat and a chocolate-colored Fendi bag. Of course, what caught our attention was Hilda Baci's boot. The brown can't handle me knee-high boots perfectly synced with her outfit and damn! Isn't she hot?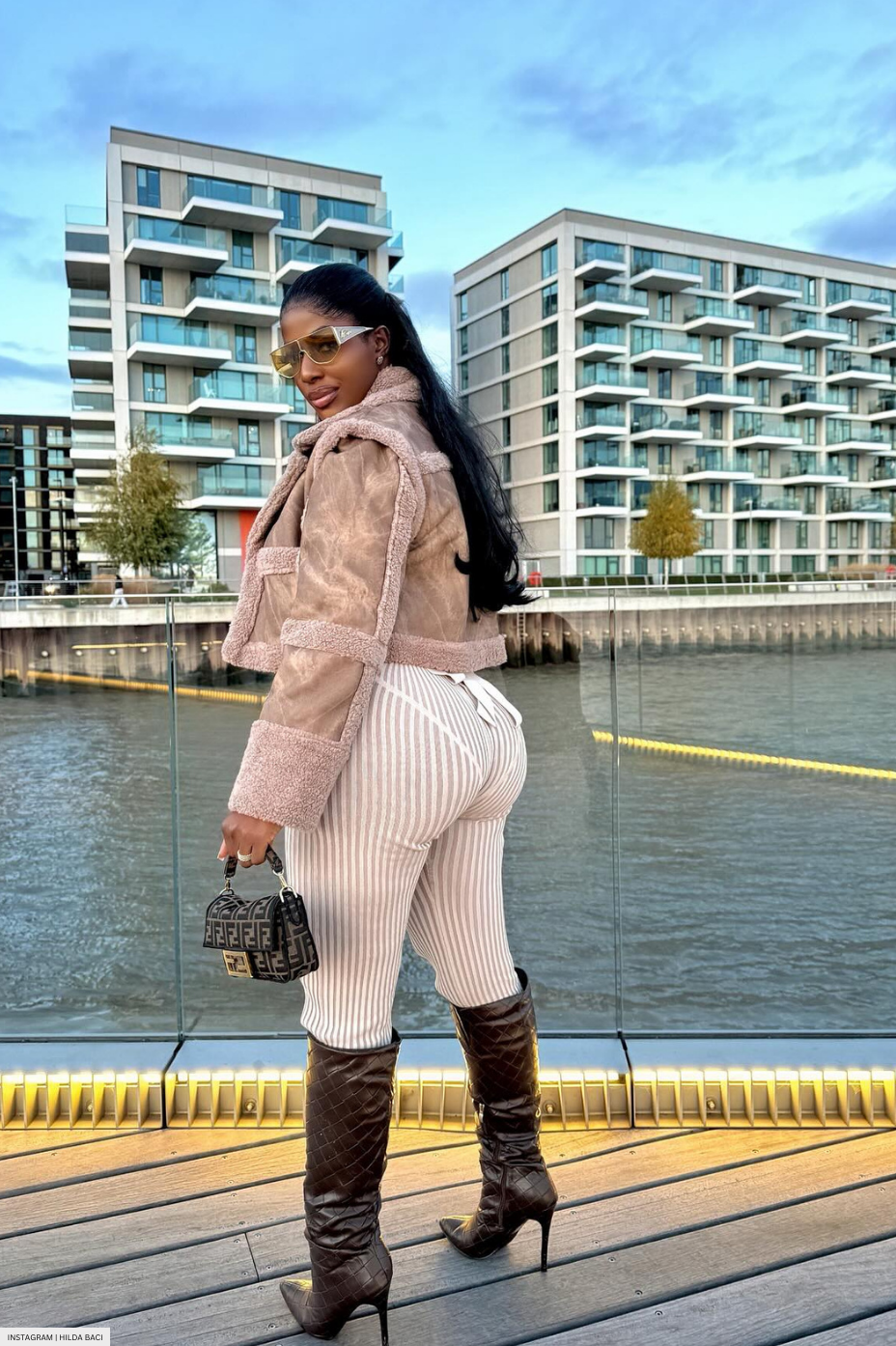 The second appearance of Hilda in boots came from her visit to the Guinness World Records office in London. Hilda's outfit of choice was a sleek black body-hugging jumpsuit, paired with a black and white checkered fur coat and a mini bronze lambskin leather bag that added an extra touch of glamour to her look. For this outfit, Hilda opted for a white knee-length leather boot with stiletto heels. That boot, paired with her black shades, exuded an air of confidence and allure; and to be very honest; She… is… prettaaay!!!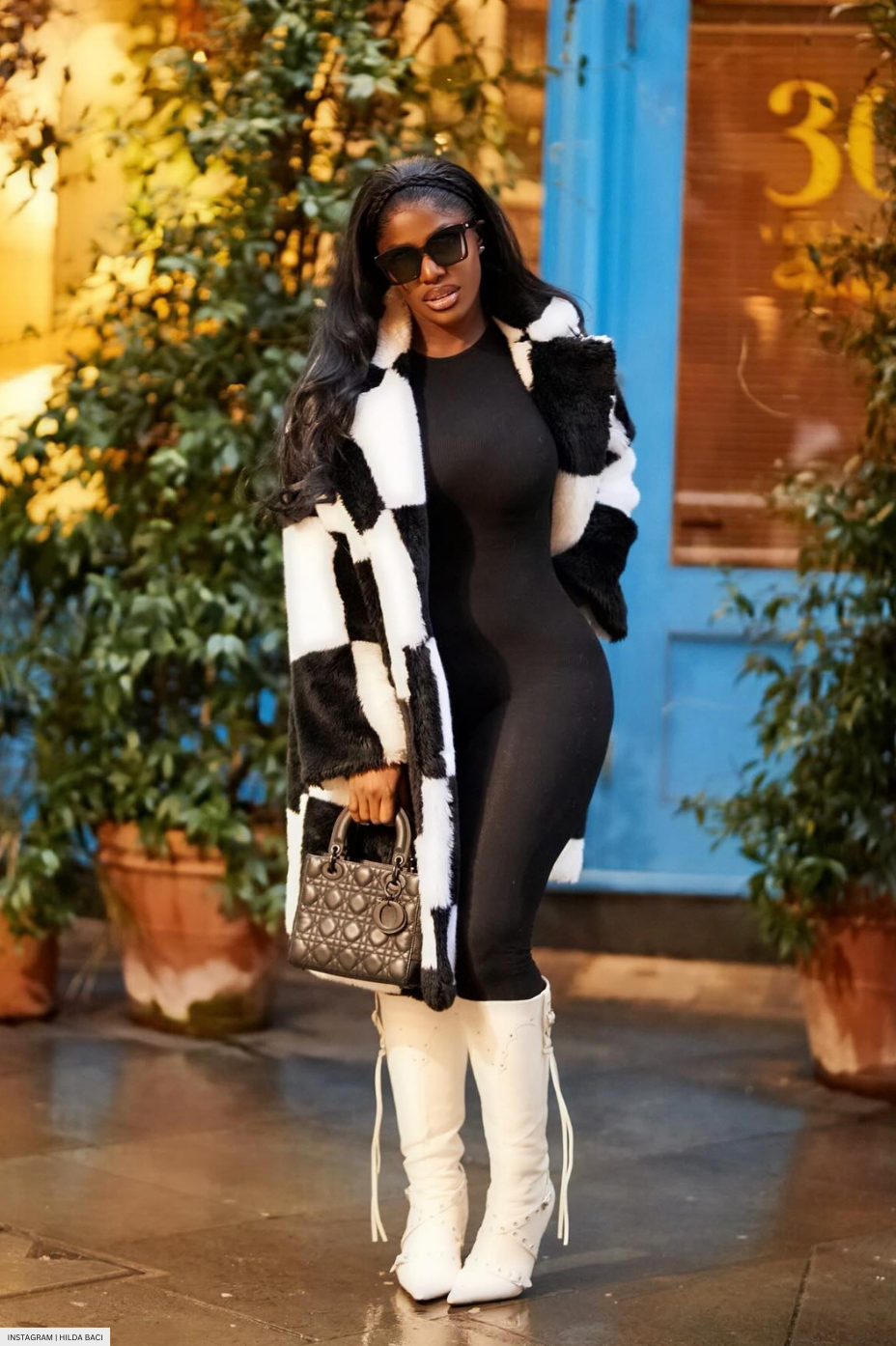 Leaving behind the jumpsuits and further restricting our airflow, Hilda showed up in a white mini gown with an asymmetrical cutout, just beneath the turtle neck design. She complemented her sexy gown with a crop royal blue fur coat, black sunshades, and a black Christian Dior saddle bag. Of course, the statement piece was her footwear and she perfectly donned a sky-blue denim 4-inch platform boots, leaving her fans gasping for breath.