We may earn commission from links on this page, but we only recommend products we love.
Cuppy has decided to go to the gym today and of course, she just has to be different and at the same time make us stare.
From the name Cuppy, her gym wear obviously has to be pink. From her two-piece to the gloves, even to the headband and sneakers, it's pink galore. Apart from the pink obsession, the gym outfit, though simple is pretty impeccable.
Cuppy sure knows her vogue, the breathable and moisture-wicking fabric is doing a good job of keeping her cool and dry during her workout. Her scrunched short is my favorite, combining fashion with comfort. To further complete the ensemble, she thoughtfully chose gym-worthy accessories like her knitted headband and her comfortable athletic socks which in the usual manner, is pink.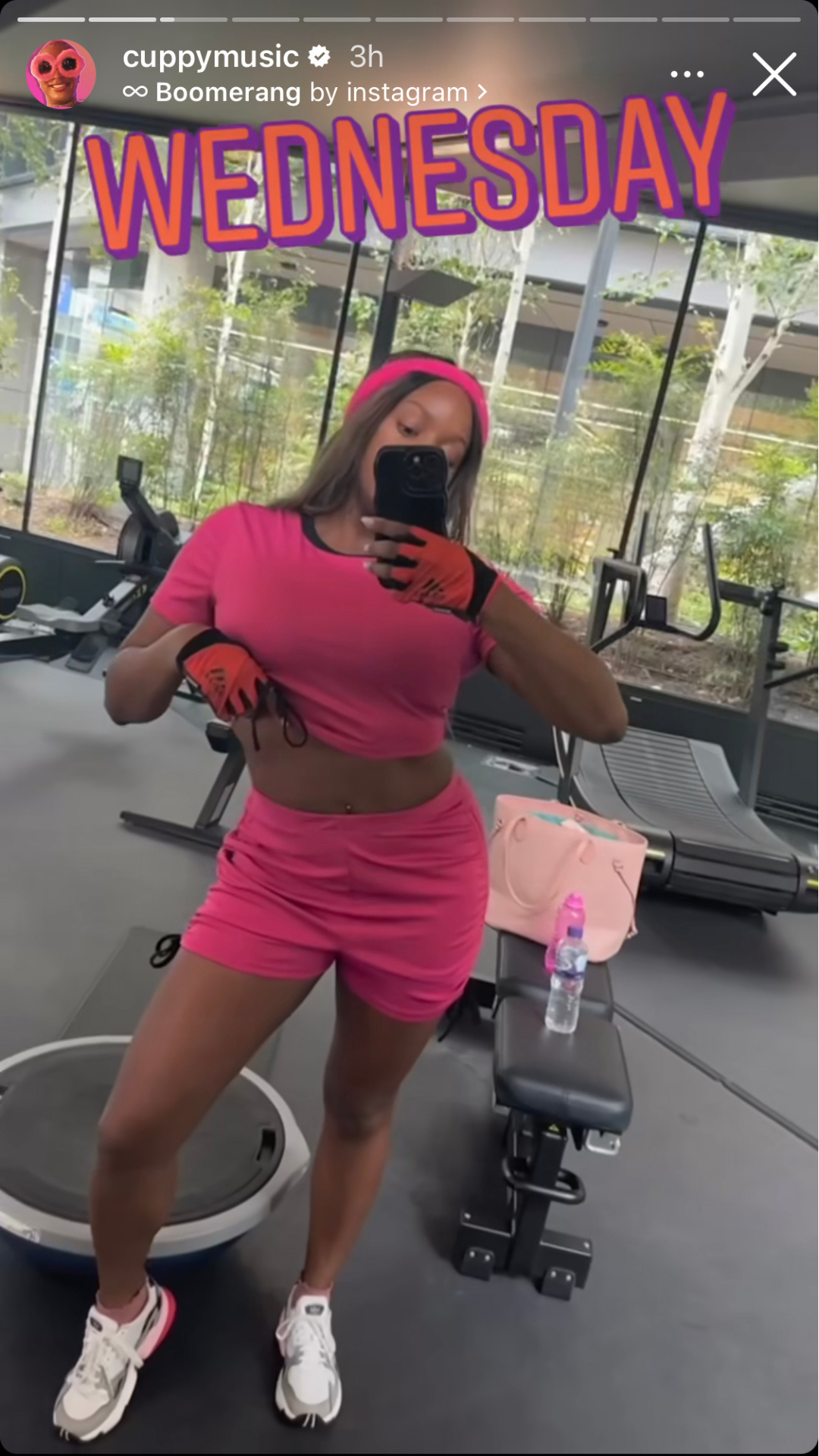 Her sneakers is a perfect blend of functionality and style; Its sleek profile makes it a fashionable athleisure wear and I will not deny the intense want for one of those.
It's Wednesday and it sure is a good day to recommit and go to the gym. We can copy Cuppy and force ourselves to go to the gym, over and over, until it becomes a habit.