A woman's hair is her identity and most prized asset. Some women are blessed with very long hair and no matter how many times they try to cut or trim it, it keeps growing longer. But, sometimes, styling and maintaining the hair is a herculean task especially when it is long. There are several ways in which you can style and maintain your hair when it is long, but the best and easiest way is through braids. African Braids can be regarded as one of the oldest hairstyles for women. Women have worn braided hairstyles for many years across the world and, up till now, they are still trending as new styles keep emerging. In fact, the style options for braids are endless.
The good thing about braids is their various unique patterns and long hair is best for braiding. Braids are a beautiful, feminine, and most convenient way to style your long hair. However, due to the many braided hairstyle collections available out there, it is sometimes difficult to decide on the kind of braids to make. You may want to try any of the beautiful braided styles for long hair that we have listed below, from Dutch braids, French braids, fishtail braids, loop braids to full-on up-dos, side braids, etc., when next you want to make something unique with your long hair. Scroll down to check the African braids hairstyles for long hair
1
African Braids For Long Hair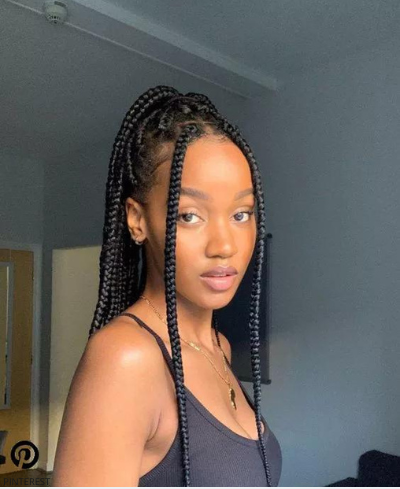 Ponytail with Braid Extensions
If you don't have time for full braids, a simple ponytail with a few hair extensions is a cute and easy way to enhance your natural hair. You can add them yourself or visit a salon to have professionals help you.
2
African Braids For Long Hair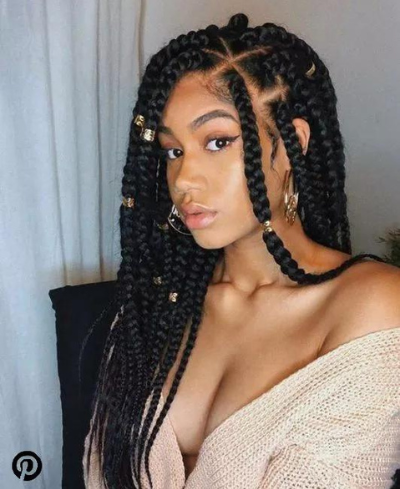 Long Box Braids
If you have long hair and you want to sport some braids, then box braids are a great option for you. Box braids look really neat and pretty on long hair, especially when properly done.
3
African Braids For Long Hair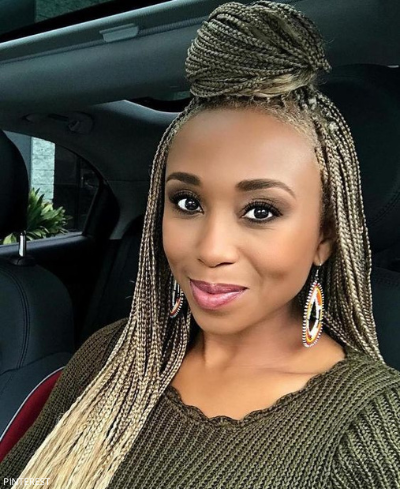 Blonde High Half Up Bun
half-up buns are typically a staple of formal looks, but when it comes to a no-fuss hairstyle that's easy to achieve and easy to wear, there's nothing better.
4
African Braids For Long Hair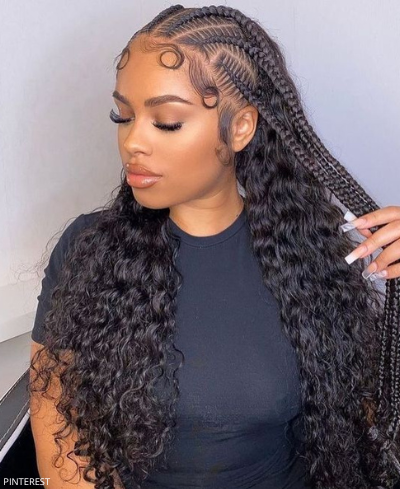 Stitch Braids and Curls
If you're looking for a versatile look, you can always opt for braided or curled hairstyles.
5
African Braids For Long Hair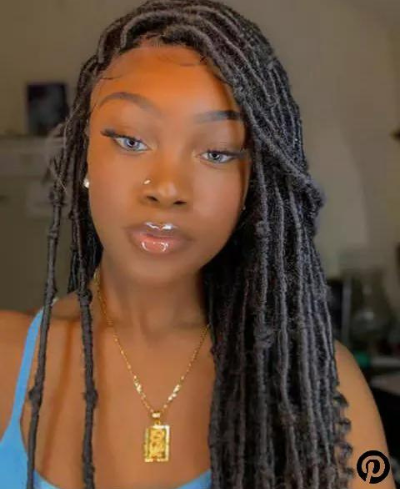 Locs Braids
Afro-textured hair looks amazing in cornrows or large locks, especially if they're interspersed with vibrant colors or patterned weaves. If you're going to go natural, you might as well embrace your curls!
6
African Braids For Long Hair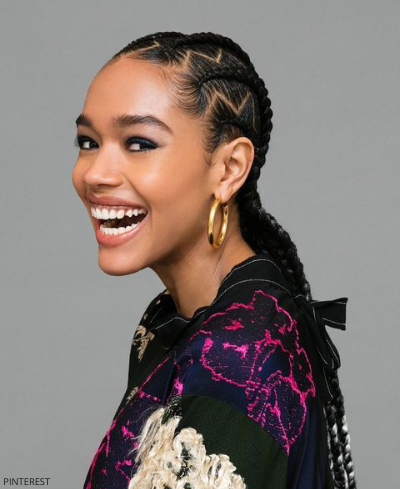 Stitch Braids With Zigzag
If you're looking for an update on your traditional braid, try stitch braiding. This style is ideal for medium to long hair and works especially well with hair that is thicker.
7
African Braids For Long Hair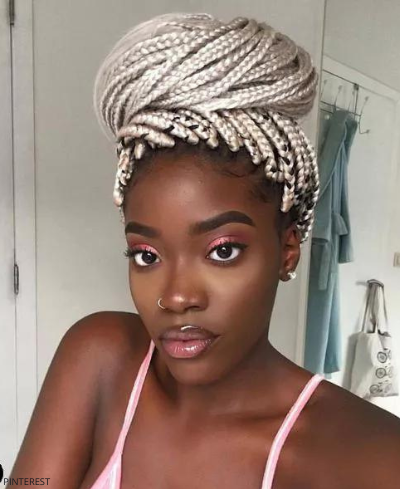 Braided Bun
This style is ideal for long, thick and medium-length hair. First, gather all your hair at one side and then start a French braid (or simply a single braid) right next to your ear.
8
African Braids For Long Hair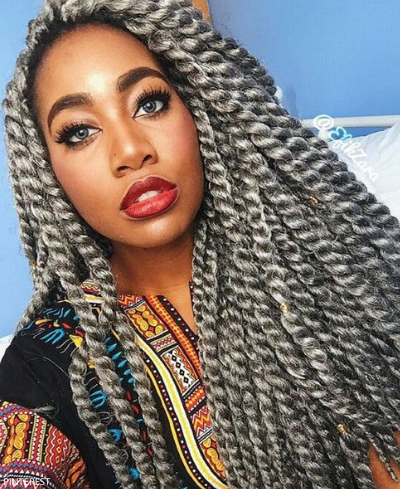 Gray Chunky Senegalese Twists
Senegalese twists are a classic style that's great for many occasions. Gray senegalese twists give you an alternative to black, especially if you want a hairstyle that works for both work and play.