Yemi Alade has set out to captivate and absorb the stage at Ruhr Reggae Festival in Mulheim Germany. The Nigerian afro-pop Singer and Songwriter has deliberately given us new inspiration on clothes and beautifully dropped some quotes as well.
The fashionista and all-time Boss Babe, woke up and decided to invoke our inner fashion selves with these mind-blowing jumpsuit. One indisputable fact is this dress or should I say suit is one of a kind. At a first glance, it is hard to tell if it's a short dress, or, a skirt and a corset top, or, a short and corset top, or, a jumpsuit. A jumpsuit is probably the last thing that will come to your mind; but lo, and behold milady's, it is miraculously a jumpsuit.
How Yemi even thought of this or how her designer pulled this off is a story for another day. Buts let's go ahead and dissect the dress, I mean suit. It's a jumpsuit with varieties, for starters it has a turtle neck cape (how that is attached is beyond me), the upper piece is a corset which is attached to a short and to mask it all up it is beaded. Complicatedly gorgeous I would say, because…. This is, serious.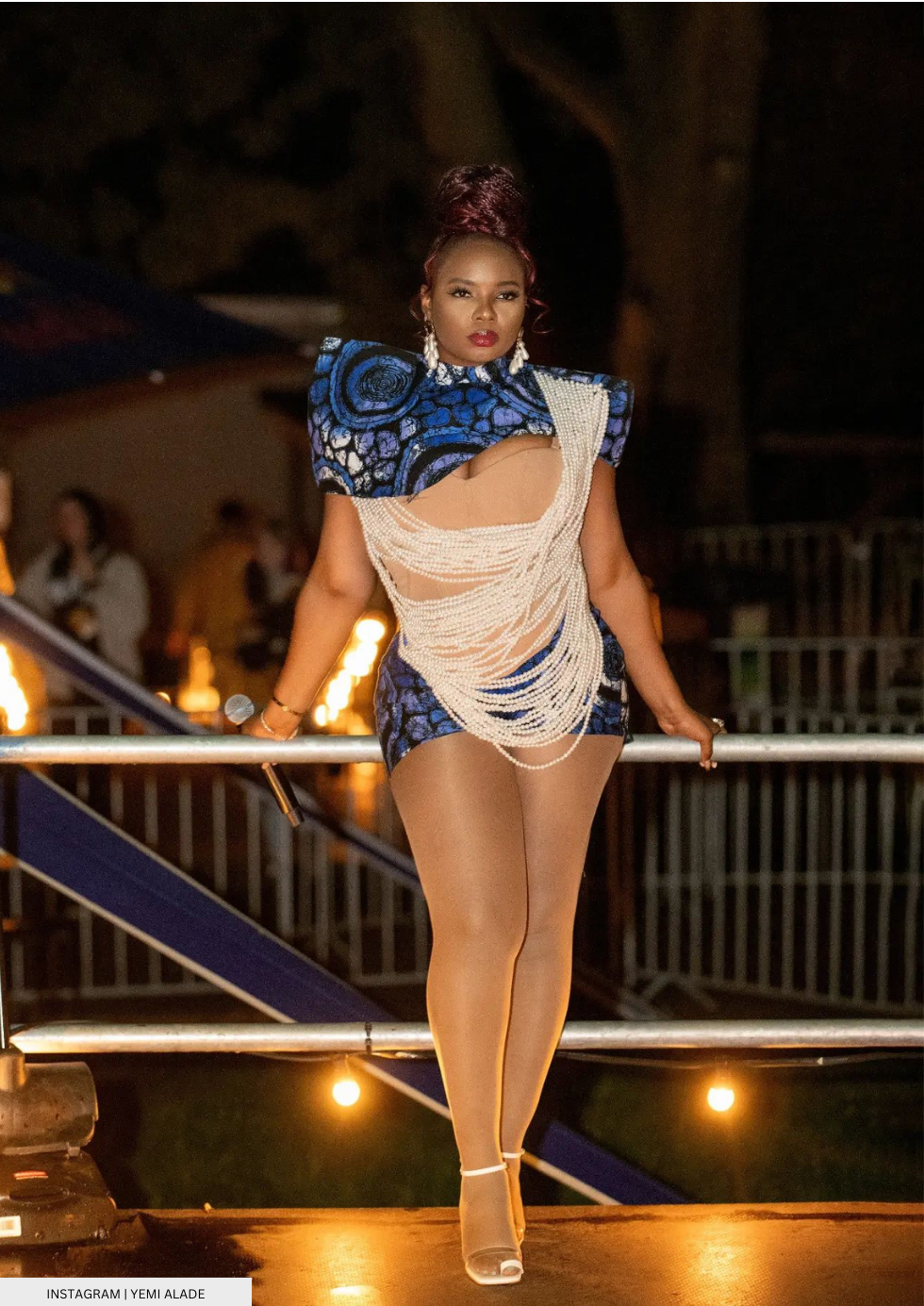 I think it's pretty clear that Yemi is a queen, her braids rolled upward into a bun is just perfect for her suit, and the cape and the beads are the real stars giving us dramatic yet flawless apparel. Her earrings and that pop socks understood the assignment perfectly. It's giving African baddie. Her sophisticated heels are just spot on blending with her beads and earrings.
From her makeup to her serious looks, Yemi is my new Crème de la Crème. She is truly a fashion goddess and just like she said, many are called, and few are chosen.