It's tour season and Tiwa has been dressing to the nines! Preparing for her show in Boston, Tiwa decided to paint it all red and we are loving this fiery hue.
Starting from the top, Tiwa kicked off her audacious flaming look with a vibrant red beret, it's like the one we wear to church but sexier. The beret acted as a focal point, drawing attention to her perfectly styled hair and flawless makeup. Moving down, Tiwa continued her sizzling display of red in what looked like a jumpsuit. We cannot say for sure what fabric it is, but the fact that it is long-sleeved and see-through is enough to keep us going. Just beneath the upper round neck piece, she threw us off guard with her perfectly cut-out, red leather bralette, taking us from cloud nine to the seventh heaven!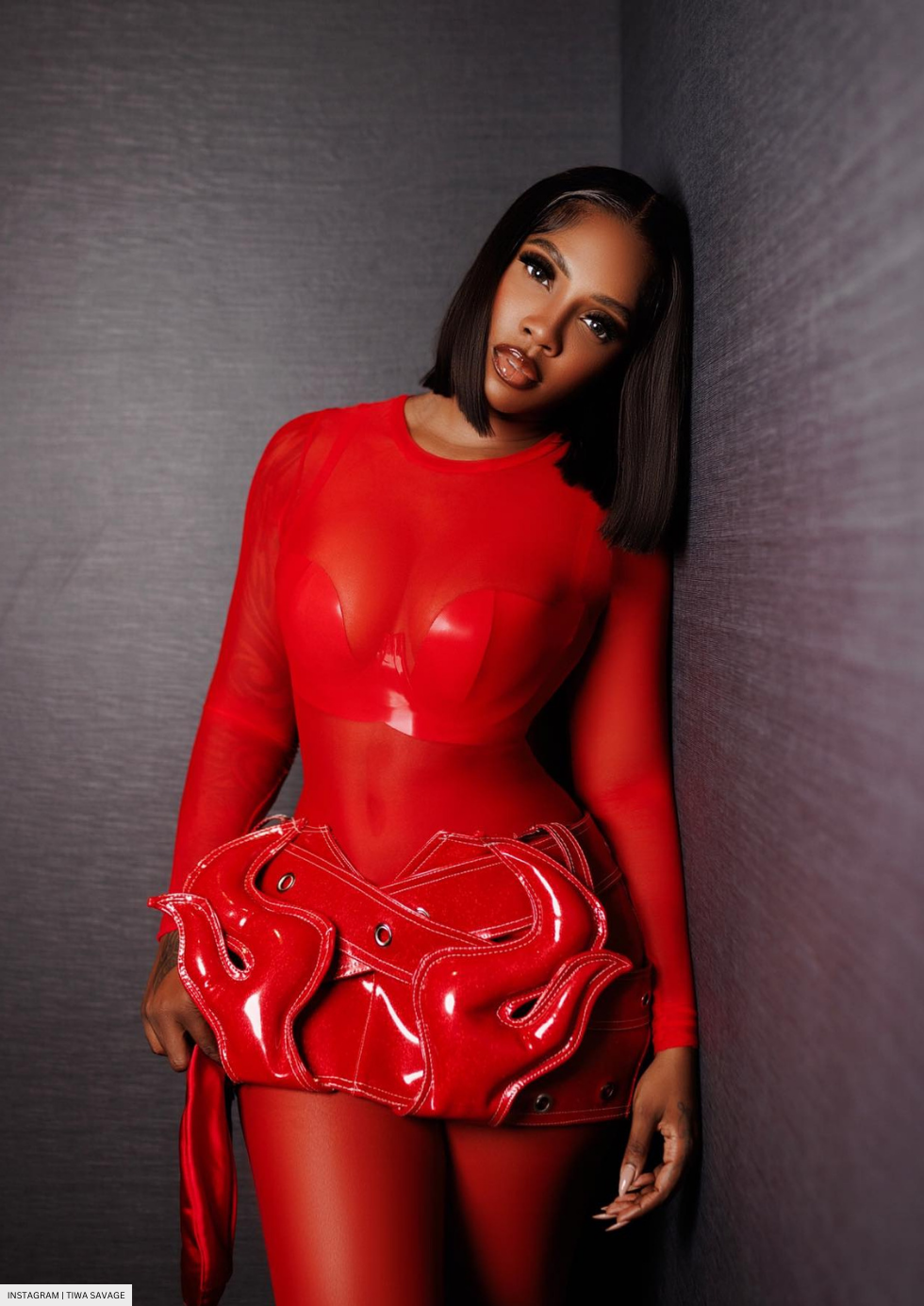 Talk about a show stopper when you see that leather mini skirt! Tiwa needs to let us in on her designer because this skirt is mind-bogging. The captivating details of the skirt are beyond me. It is no doubt, the real star of the whole parade. Supporting the main character, her red ankle boots blending perfectly with her skirt, seamlessly bridged the entire ensemble.
She did not just paint the town red, she glossed it to perfection!!!