Gracing Asake's show in London, Queen Tiwa decided to jump on the recent trend that is gradually coming into full power. Recently, Celebrities and brands have been endorsing a trend that is pushing us into the robotic age of foil-like outfits. Yet, unlike the metal mesh garments we have seen so far, Tiwa's outfit electrified the atmosphere and it sure echoed her longer-than-life persona on stage.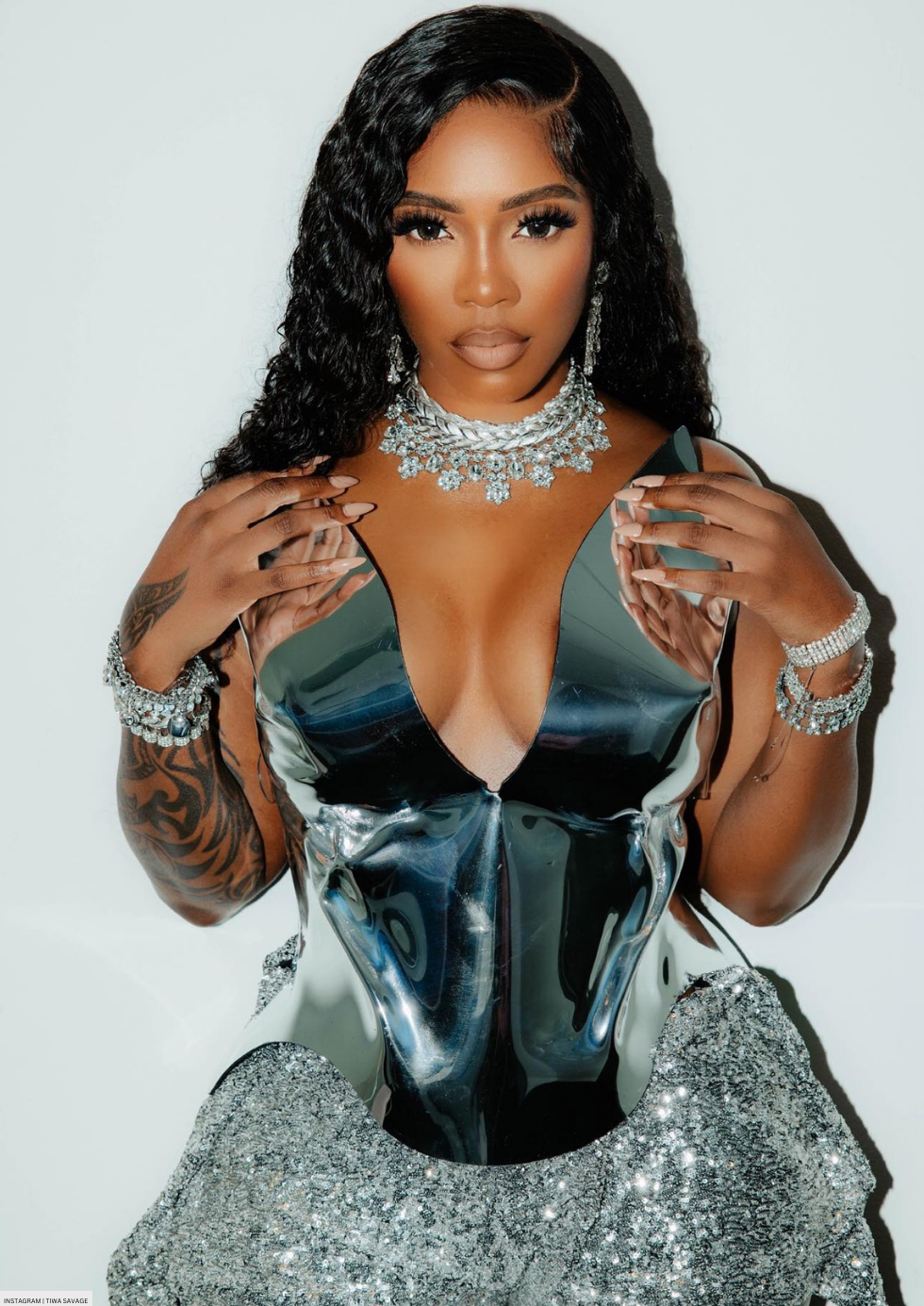 Her silver glittering shorts coupled with her neck plunging structured top, displayed an attention-grabbing interplay of silver tones which was not only cohesive but also visually striking. To complement the outfit, Tiwa opted for a thigh-high silver boot that accentuated her stage presence. The metallic sheen of the boots provided a color balance enhancing her top and her shorts.
Her layered choker necklace matching her hand accessories and earrings were the innovative masterpieces of this outfit. Her accessories and her nude almond nails coupled with her wavy hair and sultry makeup took our minds off the robotic feeling and showcased her signature feminine allure.
Although, the fabric choice is really loud and wearing metallic silver outfit are not always easy, Tiwa boldly cooked, ate, left no crumbs, and washed the dishes.