Fall style – At this time of the year, all of us are already in cold-weather mode and are already mentally thinking about cute fall outfits we can rock while preparing for the full cold season. As fall is emerging, this is not a time to begin to think of sweaters alone but a perfect time for mixing pieces from all the various seasons.
This is the time in which gorgeous fashion trends tend to emerge. In this season, one can work with layers, details, and comfort to achieve something really fashionable all the time.
If you are not sure where to begin, just start by incorporating some of summer's nice outfits into your fall-style ideas.
When the cold starts getting more serious, you can begin to rework certain winter dresses in your wardrobe. For instance, a cropped puffer and a matching sweatsuit will be good for an outing, while a very soft pullover will look on point when styled with a miniskirt and knee-high boots will always look great with minimal effort.
Think of long, ankle-grazing maxi dresses, rainbow crochet flocks, midriff-baring designs, constricting skinny jeans, oversized or baggy silhouettes, turtle necks, zip-up jackets, tuxedo vests, minimalist approved sheaths, etc.
So, here, we have rounded up a list of classy fall style ideas either for the office, home, or just an outing. While we are still in the early stages of fall, several fall style trends have emerged and taken hold. We paid close attention to the trend and came up with the best and most vibrant ones for our lovely and classy audience.
1
The Best Fall Style Ideas To Copy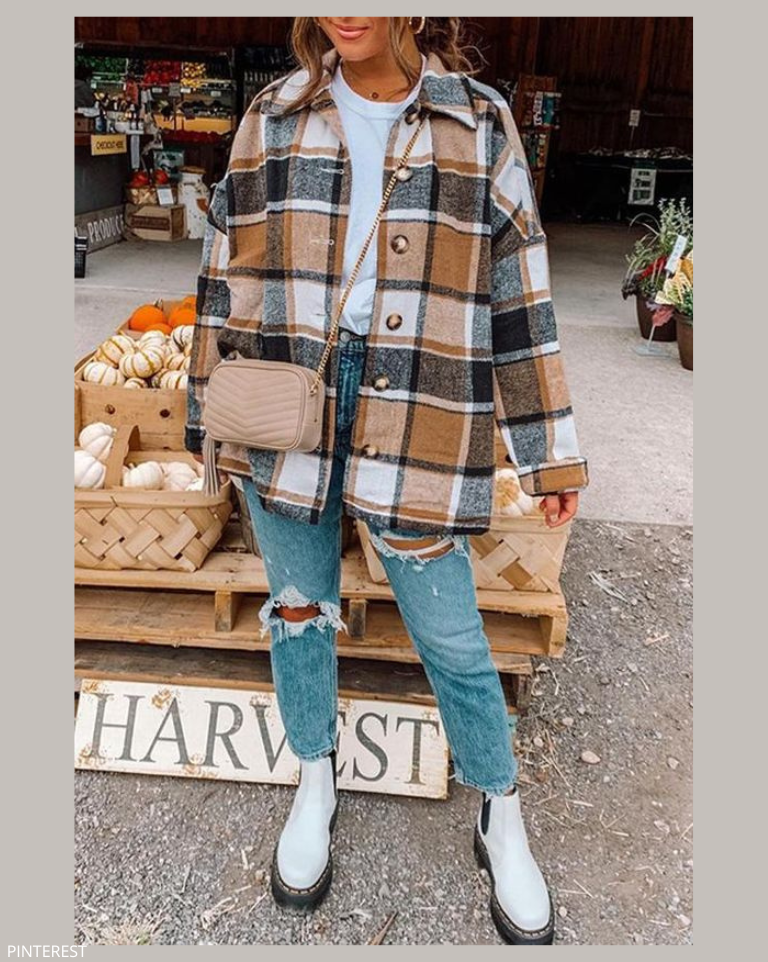 The most trending styles are those with some texture and detailing and a bit oversized fit. Try wearing an oversized shirt with a round-neck t-shirt underneath on loose or fitted ripped jeans. You can choose to button down or up. Whichever way, you will be perfectly dressed for the fall.
2
The Best Fall Style Ideas To Copy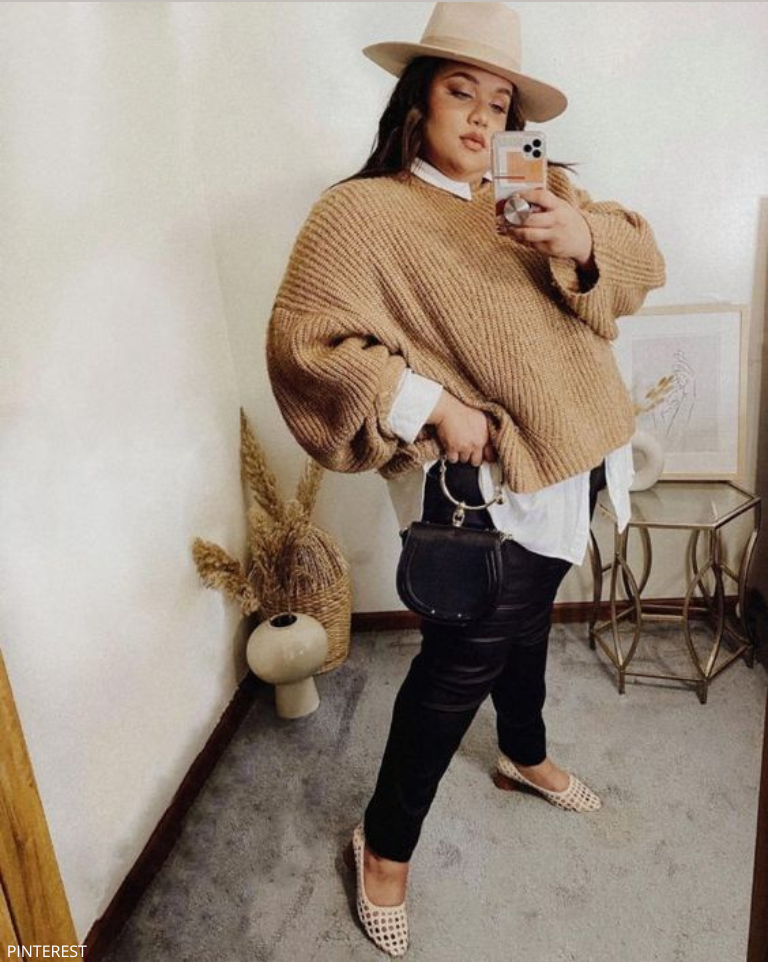 This combination of a long sleeve shirt with a woven pullover with some hot pant trousers and a hat is just perfect for that soggy, cozy, and fall-inspired look.
3
The Best Fall Style Ideas To Copy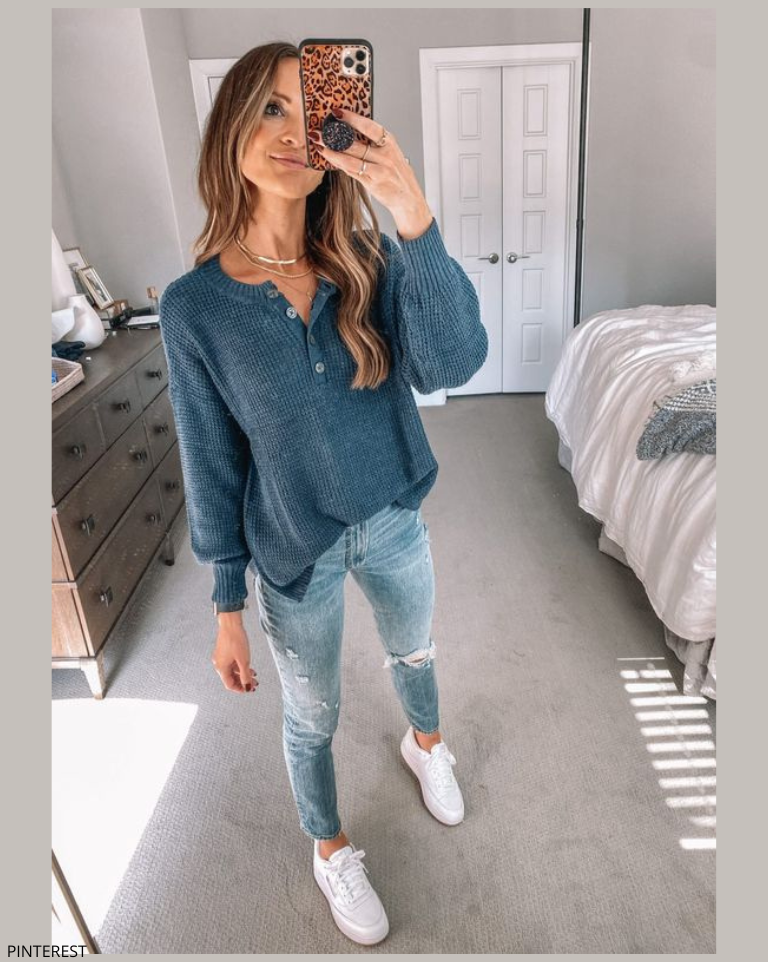 This vibrant look is very simple but very classy and relaxing for the weather. Very good when the fall is not yet hitting hard or when its intensity begins to reduce.
4
The Best Fall Style Ideas To Copy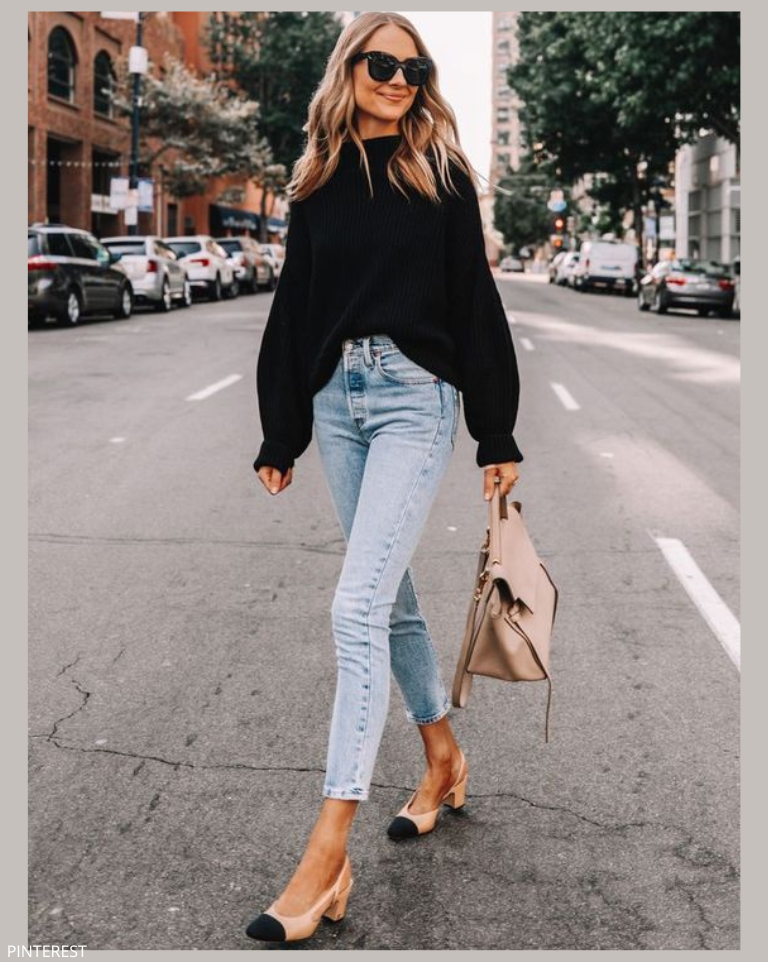 This is another example of a perfect layering outing and the combination is very comfortable yet enchanting and brilliant.
5
The Best Fall Style Ideas To Copy
I love this look. As simple as it looks, it is so classy yet great for the fall. It doesn't consist of any layering but can protect you from the harshness of the weather perfectly well.
6
The Best Fall Style Ideas To Copy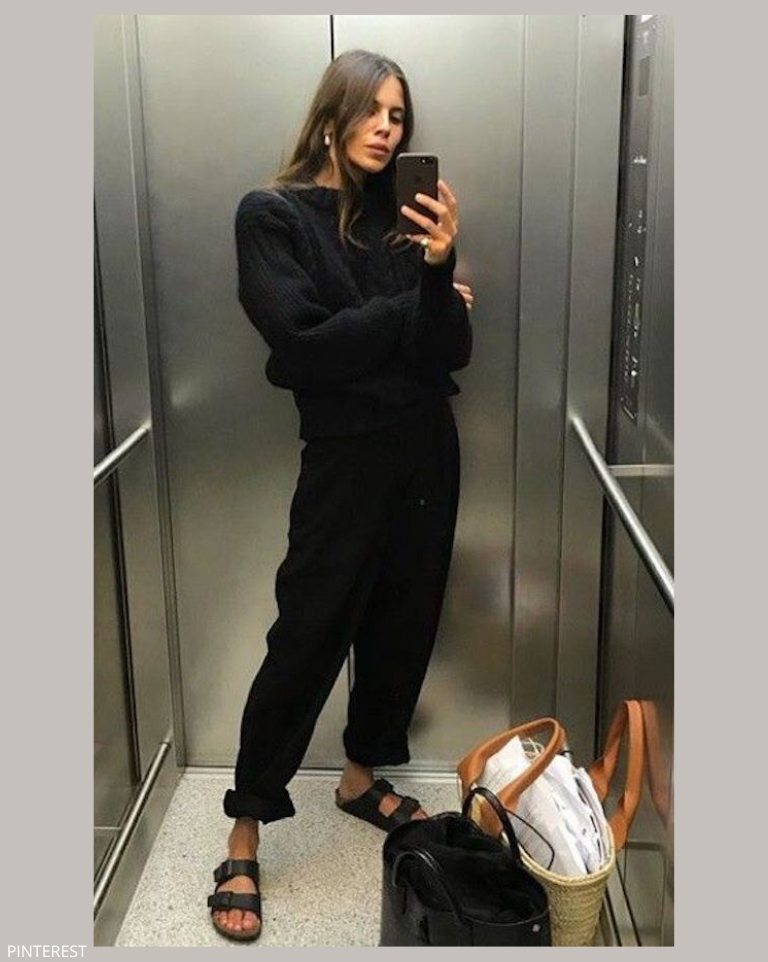 So this period is all about knits from head to toe. Slid on your knit sweater and pant, same color or different colors depending on how you want it. This style is always trending this season and you can never go wrong with it.
7
The Best Fall Style Ideas To Copy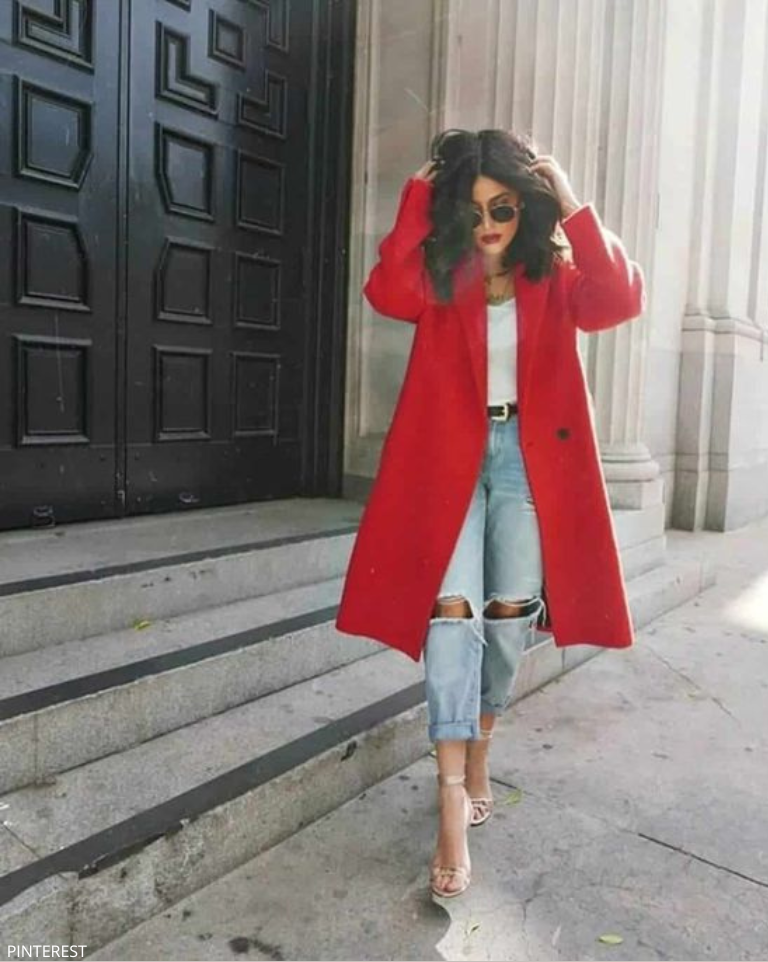 After spending the summer in skinny clothes, now is the time to slip into polished blazers, with trousers and vests. Just dust off your blazers and pair them with some vests and ripped jeans while you button down.
8
The Best Fall Style Ideas To Copy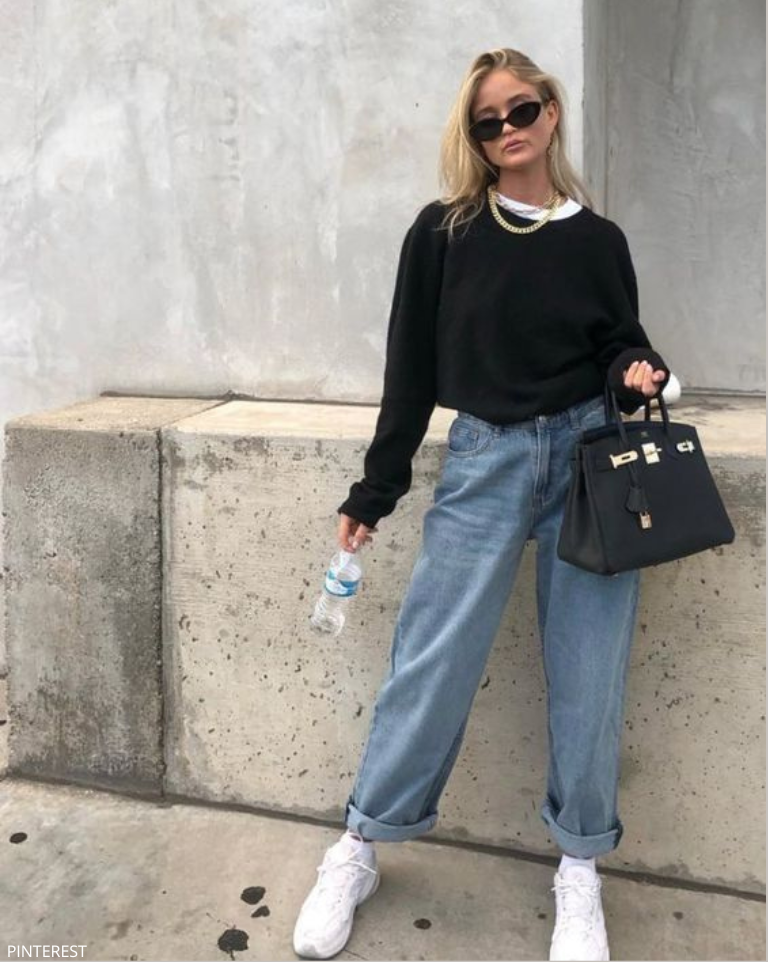 Even though skinny jeans always look good and on-point, loose styles like mom jeans boot cuts, flares, and boyfriend jeans are usually great during fall. Combine with a nice knitted sweater or blouse and you are good to go.
9
The Best Fall Style Ideas To Copy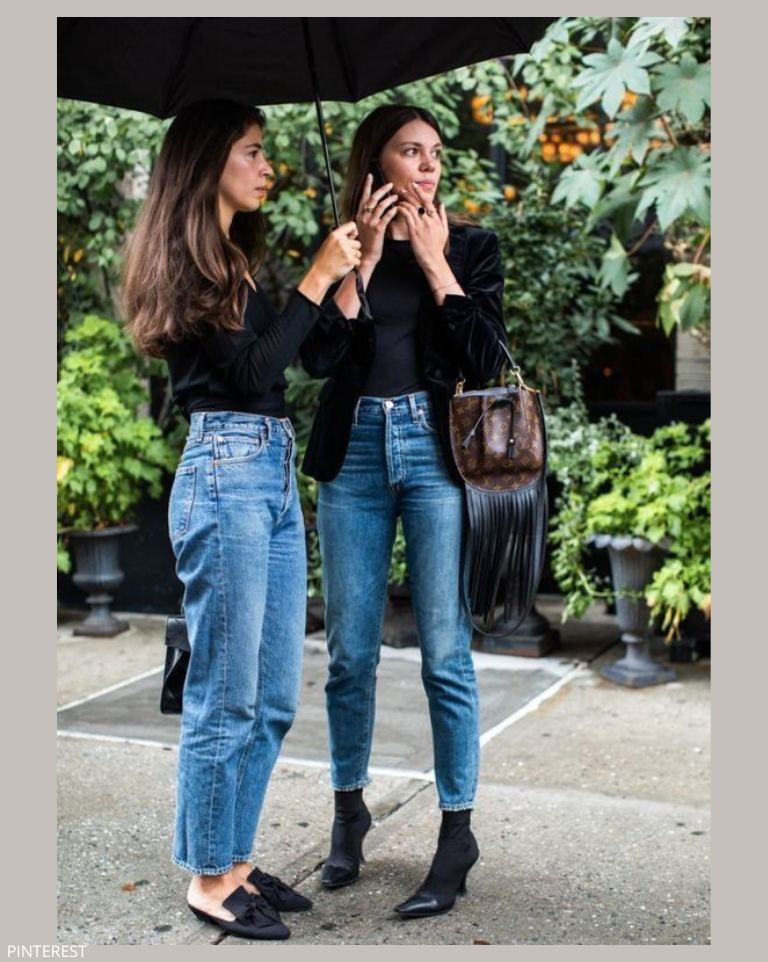 Make it a point to leave the house in a very nice pair of jeans and jackets with some nice inner wear and easy-to-wear sneakers or shoes.
10
The Best Fall Style Ideas To Copy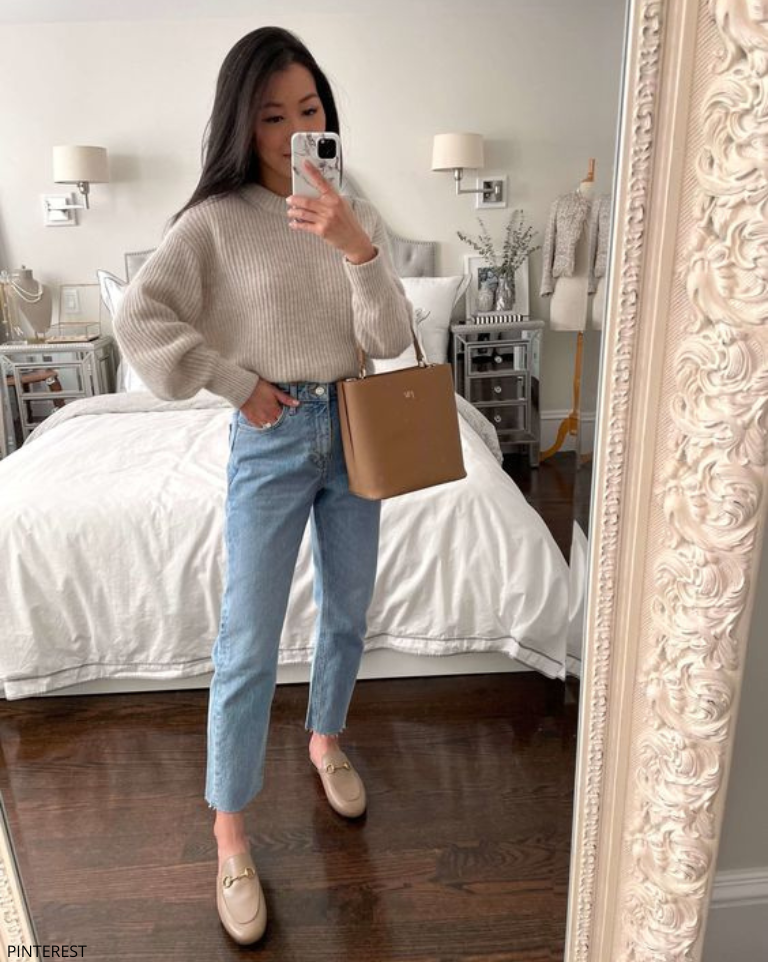 A pullover is always essential for the fall and it is even much more useful when it is a turtleneck. Just style it with your favorite jean trousers or pants and nice sneakers or loafers to complete that classy fall-inspired look.
11
The Best Fall Style Ideas To Copy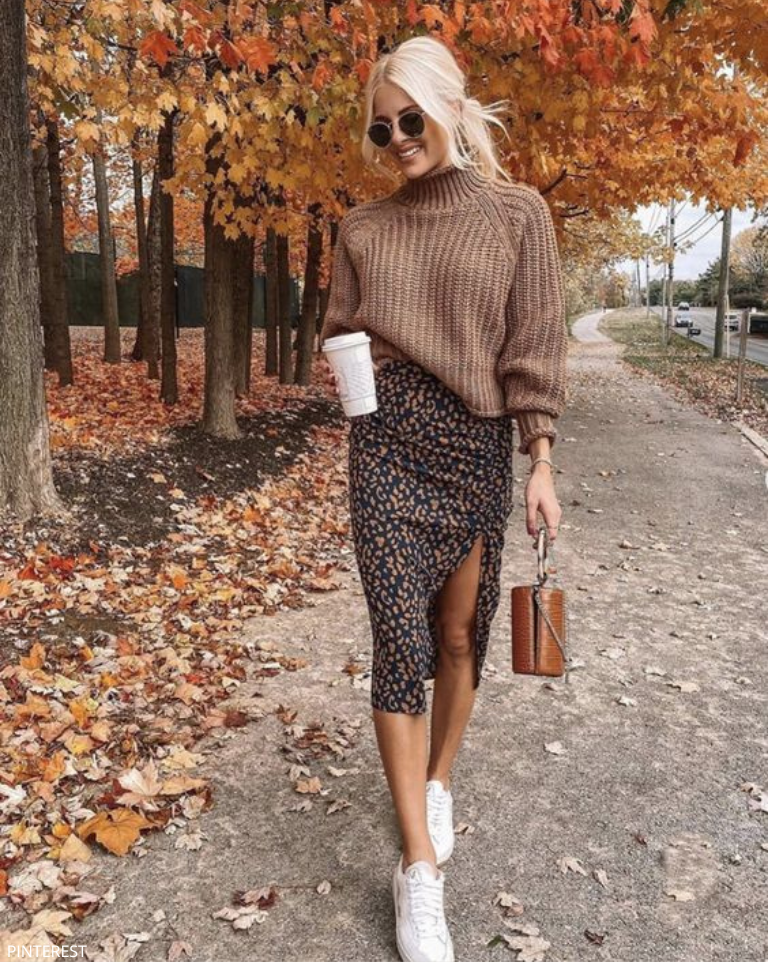 A very neutral color turtle neck knitted pullover with a nice, side-slit skirt is a very cool combination for the fall. Make you look really elegant and beautiful.
12
The Best Fall Style Ideas To Copy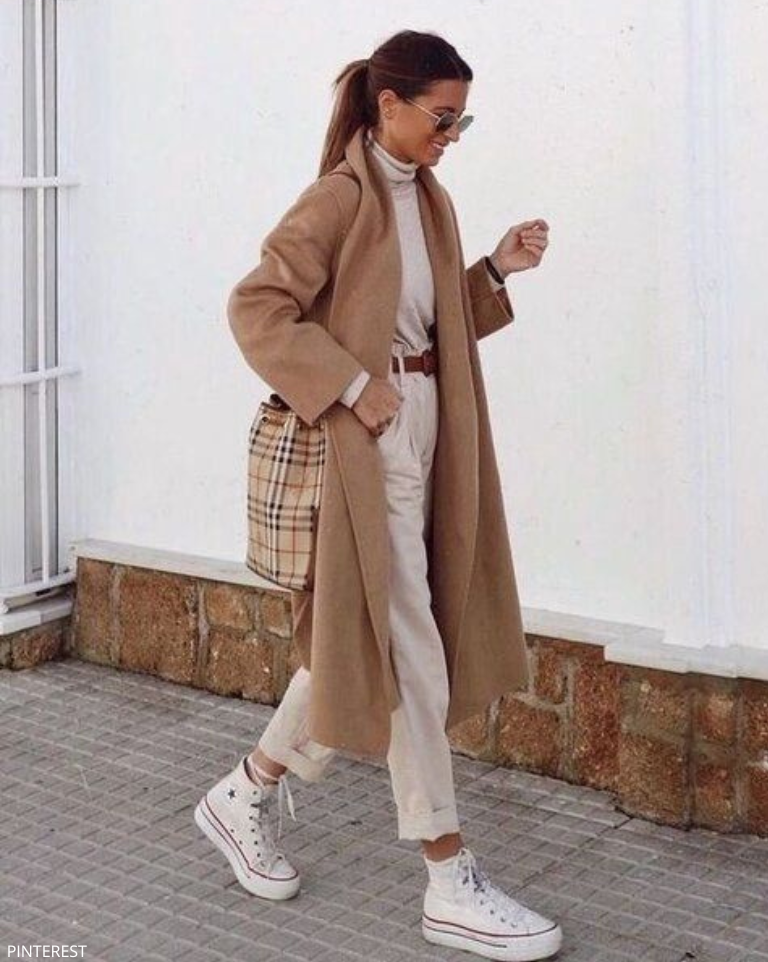 Look sleek and chiic this fall with this long pullover jacket combined with a turtle neck blouse and lovely pants. Pair this with a fun sneaker or a basic heel and you are bound to wow onlookers.
13
The Best Fall Style Ideas To Copy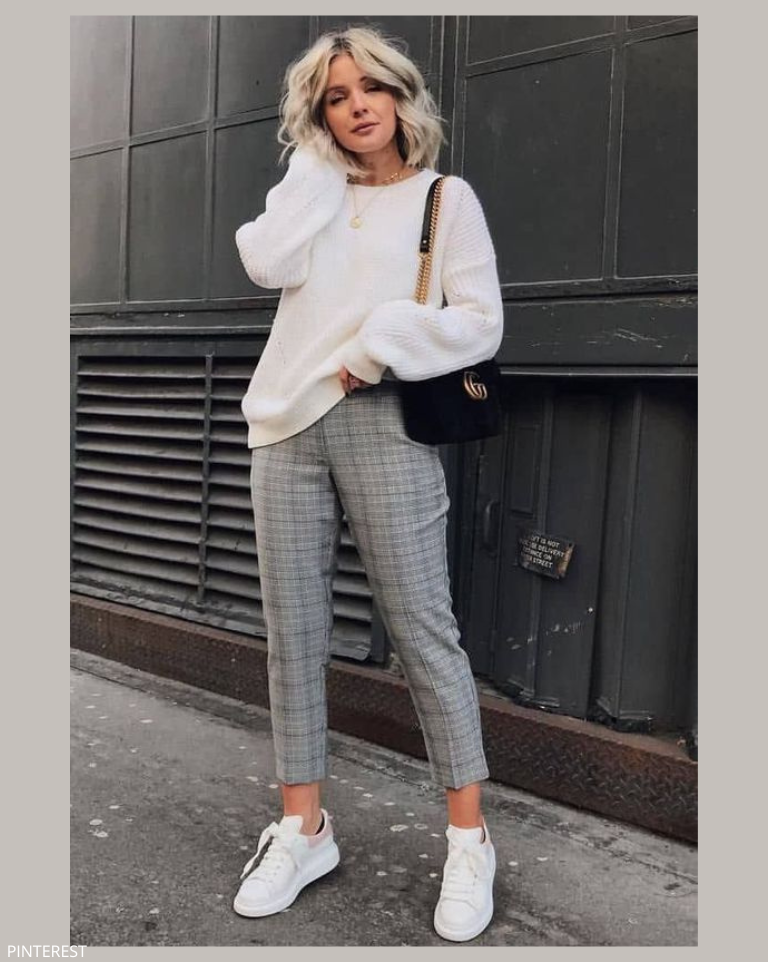 Appear bold and simple with this round-neck pullover on detailed pants that has a bit more embellishment, combined with lovely comfy sneakers. This look will make you feel very comfortable this fall.
14
The Best Fall Style Ideas To Copy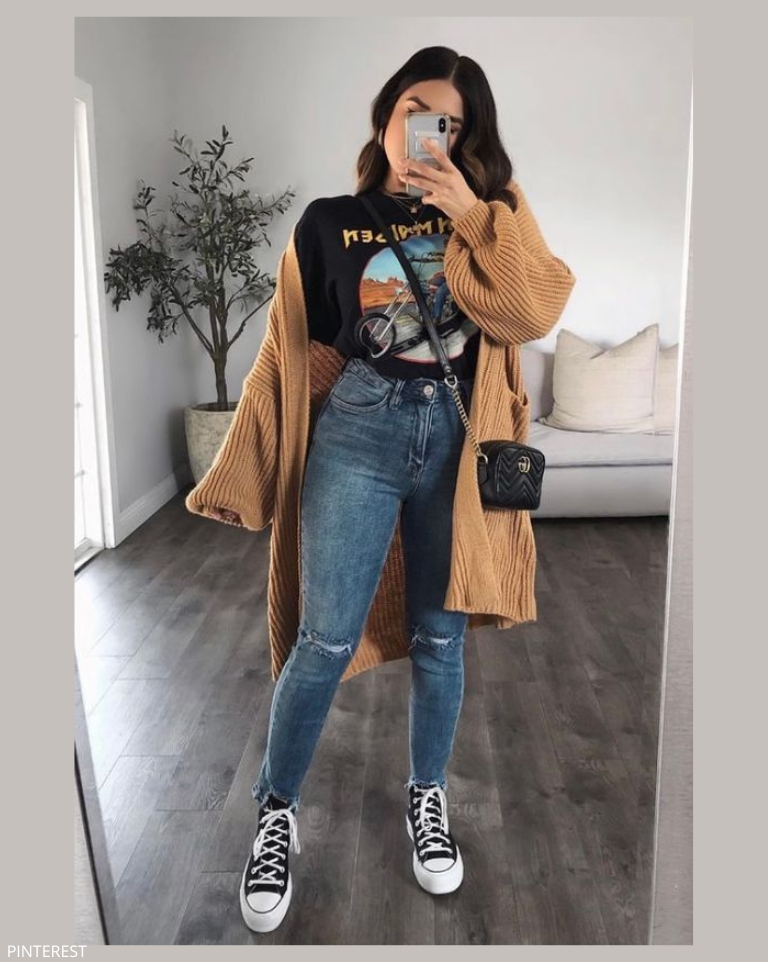 This beautiful look first popped up in 2021 but is still very trendy in 2022. It is a stand-out piece that combines a long knitted pullover worn over a round-neck t-shirt and ripped jeans with classy sneakers. Try this look for complete confidence this fall.
15
The Best Style Ideas To Copy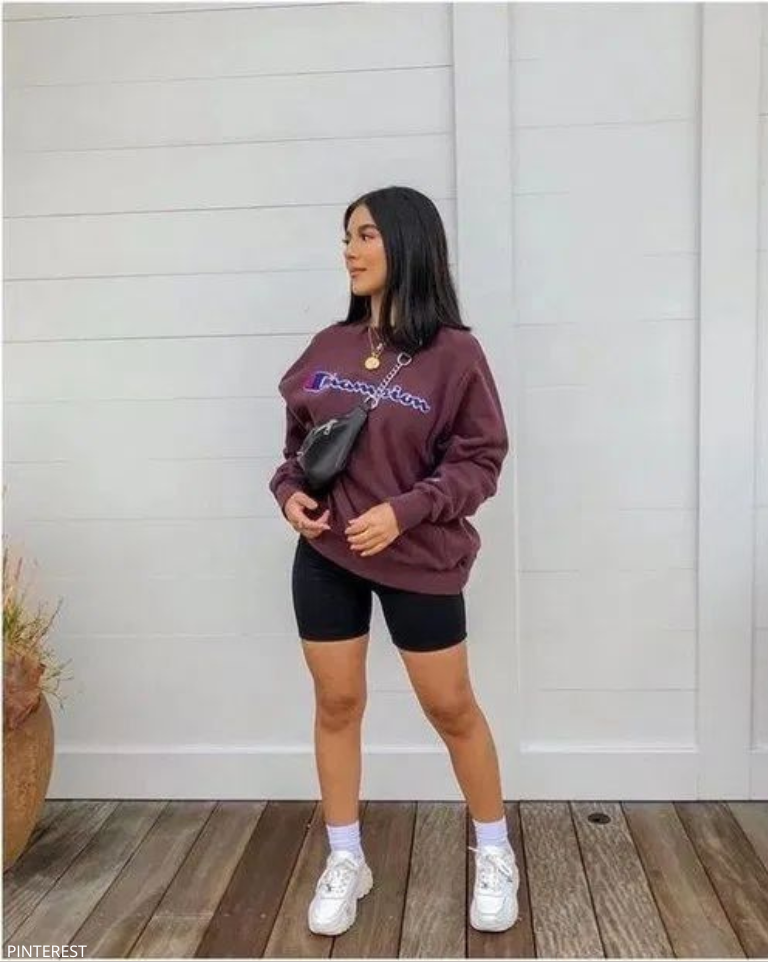 This is a very interesting look because you still appear skimpy but well-dressed for the fall. Just wear your pullover over a nice short tight combined with some elegant sneakers and off you go.
16
The Best Fall Style Ideas To Copy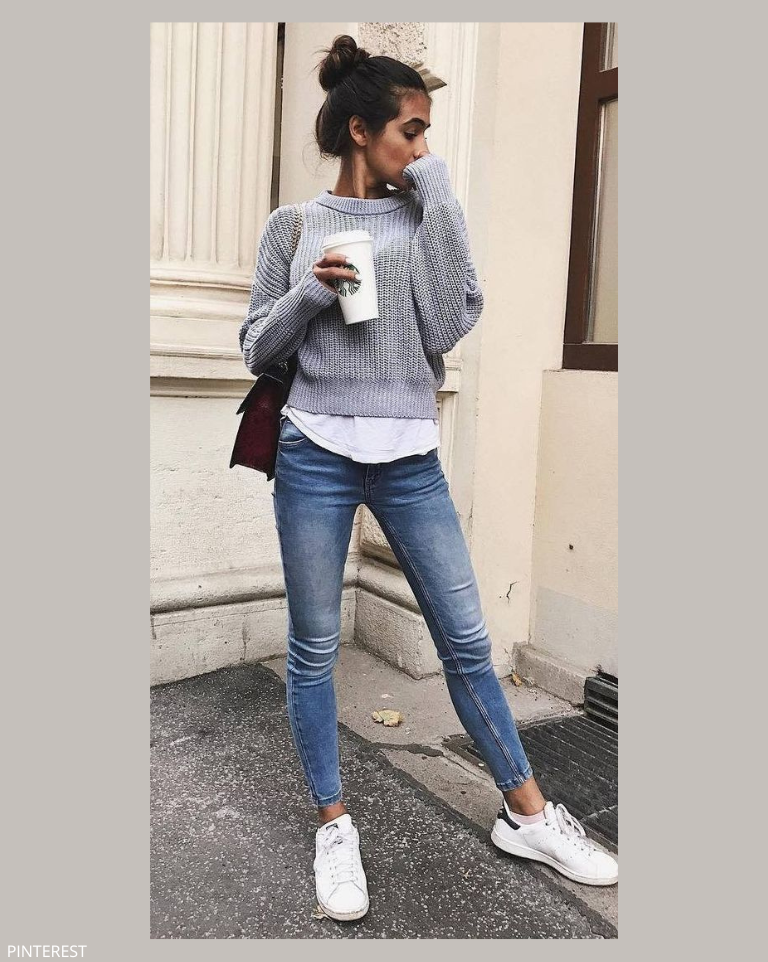 Unlike the loose jeans that most people wear during fall, these tight jeans combined with a loose knitted pullover with an inner vest showing underneath are a perfect one to rock during the fall.