Nissi is all chocolate and white in Milan, Italy as she goes all out in attending the Boss fashion runway show. Her sleek hairdo and those bronze earrings are the perfect sophisticated aesthetic for that fit.
Giving us formal and chiic, her chocolate brown straight palazzo pants is flawlessly perfect. The high-waisted style elongates her legs, giving her a statuesque appearance. The deep chocolate hue of the pants exudes richness and sophistication, making them the perfect choice for the fashion-forward event. Her white inner is another captivating piece, the beautifully crafted top, featured an intricate lace detailing at the center, adding a touch of femininity and delicacy to her look.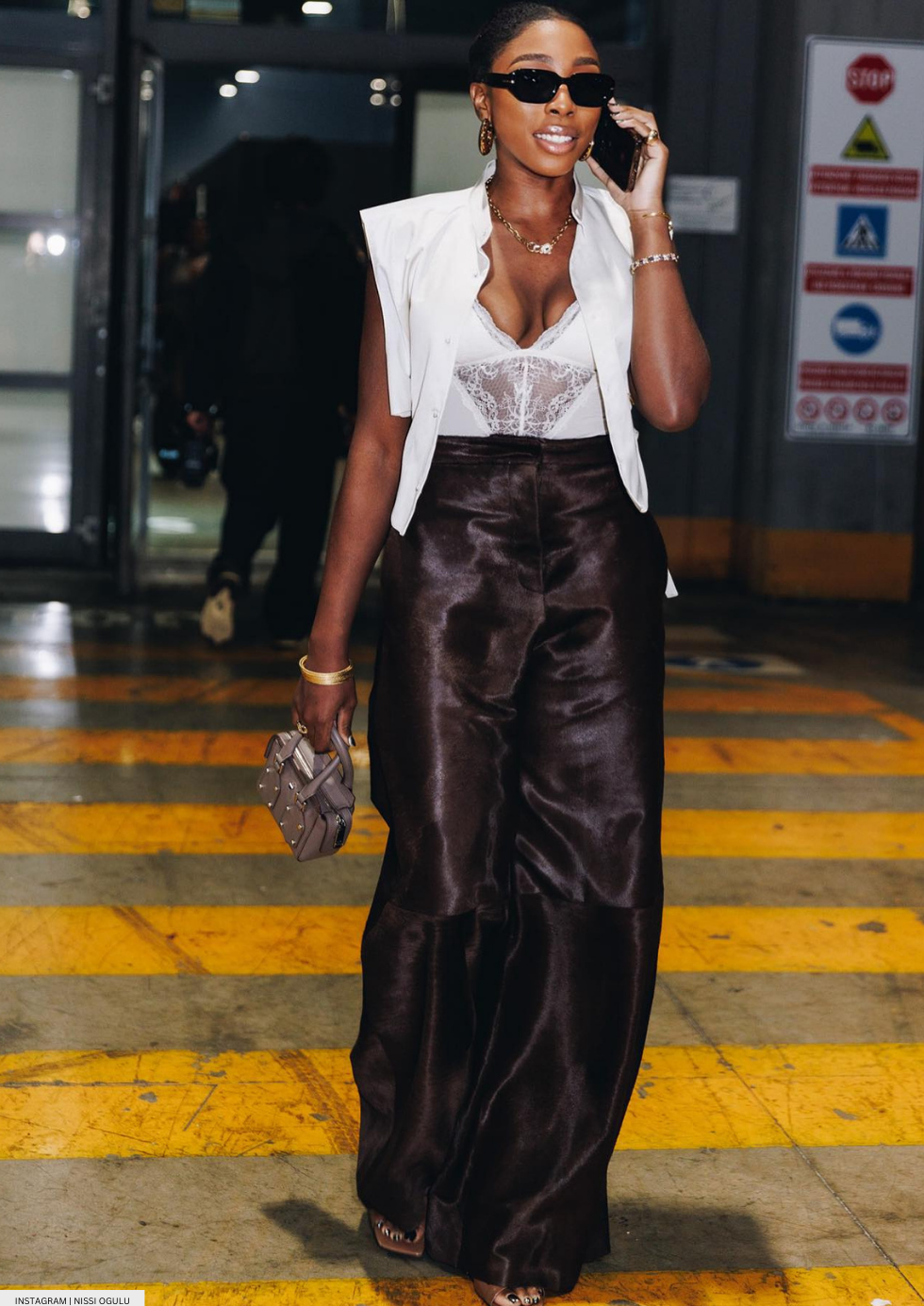 Adding another layer of formality and sexiness, Nissi throws on a sleeveless white blazer jacket. The impeccably tailored blazer gives her outfit a modern and edgy twist, if you ask me, that blazer is simply iconic! To complete her ensemble, Nissi opted for a dark shade and a chocolate classy bag from the boss brand creating a cohesive and well-thought-out look.
Everything about this lewk is awe-mazing and Yup, Nissi is a boss lady!