We have fully embraced the sheer dresses of celebrities, from Lace dresses to Ankara dresses, and even shirt dresses (my favorite…), but Suits, not so much. The temperatures are dropping with the new season, and although the style is getting cozier, it is still racier and jaw-breaking than ever. 
Former Big Brother Naija Housemate, Kim Oprah has got us hooked on her page. That black suit is doing a good job, making us take a second look (if you know what I mean). At first glance, Kim's black longline double-breasted blazer and wide-leg tailored trousers are chiic and of course stunning, but wait until we zoom in. Taking a closer look at the three-piece, we find something that looks like an upside-down silver trident attached to her white-collar shirt worn beneath the blazer; That is the mind-blowing masterpiece!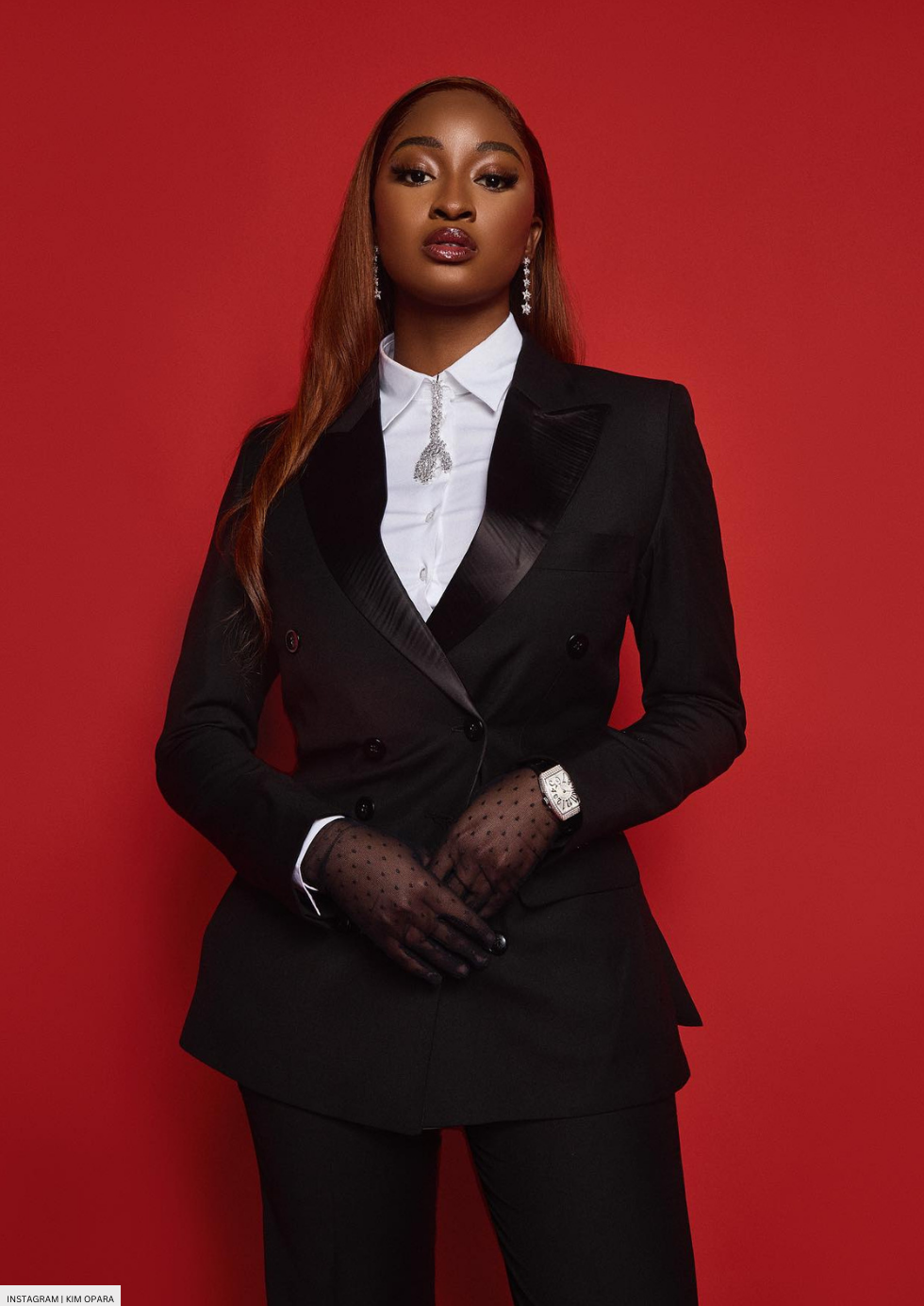 The perfectly fitted black suit was the epitome of power and style but that silver neckpiece cascading down is just too cute (doesn't she look like those Korean sexy agents). Adding to her already stunning look, Kim accessorized with more silver. The star-studded earrings coupled with her silver watch complemented her overall look adding a sprinkle of "lady with balls" to the ensemble.
Creating a perfect balance between edgy and chiic, Kim adorned her outfit with a black net glove. And in all honesty, that glove is the perfect twist. However, it was Kim's shoes that stole the show. They were a true masterpiece, defying categorization. Is it a boot, or a shoe with block heels, I really don't know. But all I know is, that shoe is the show-stopper. It perfectly tied the whole look together and brought all the boss lady vibes to the table.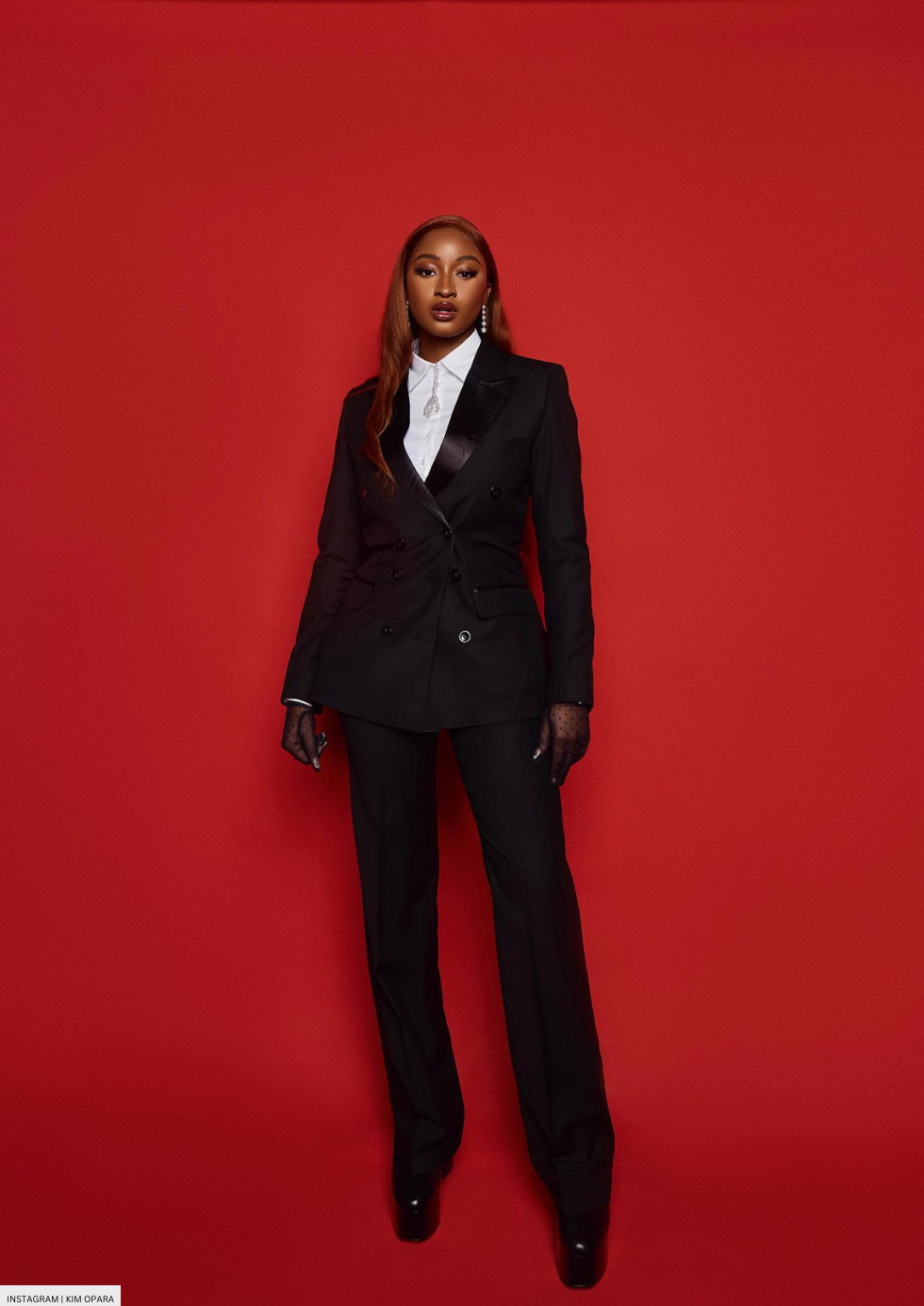 Her beauty look was equally remarkable, her brown hair flawlessly styled and her nude makeup (take a look at those lips) completed the "I-did-not-come-to-play" lewk. As Dorathy said, she looks like a Hollywood blockbuster baddie.