Ayra Starr – who is now the 1st female African artist to appear on the cover of the African Music section on Apple Music – seems to be in her pink era. Her baby pink get-up garnering a lot of reactions has not died down, but the starlet doesn't seem to care. Turning up to perform in Madrid, Ayra Starr's outfit is again in pink color and we love it!!!
The starlet started her pink streak showing up to perform in Stockholm. Her outfit featured a baby pink sweater crop top with long sleeves. The top with a deep plunging neckline, gave us a stunning view of her pink two-piece necklace. Her skirt – also baby pink – looked like it had a collar with a hot pink inner underneath. The skirt must have been so hard to make with the incredible level of detailing. The mini skirt came to an end with puffed gathers on the hemline showcasing Ayra's toned thighs in the most remarkable way. 
Giving us more spice, Ayra Starr's outfit to Madrid is a whopping 10! Those swirly like frills cascading down her midriff to her thighs undoubtedly had a mission to turn up the heat. Looking stunning in hot pink, her outfit featured a mini skirt with cascading frills plastered across and at the sides of the skirt. The upper part looked like a bra top with a rose-like design at the center front, with additional frills spiraling down. Her wavy hair had no intention of cooling the temperature, it just made her look hotter! Complementing her get-up with silver heels was a smart idea, as the fish heels gave her balance and the silver color matched her hand accessories perfectly.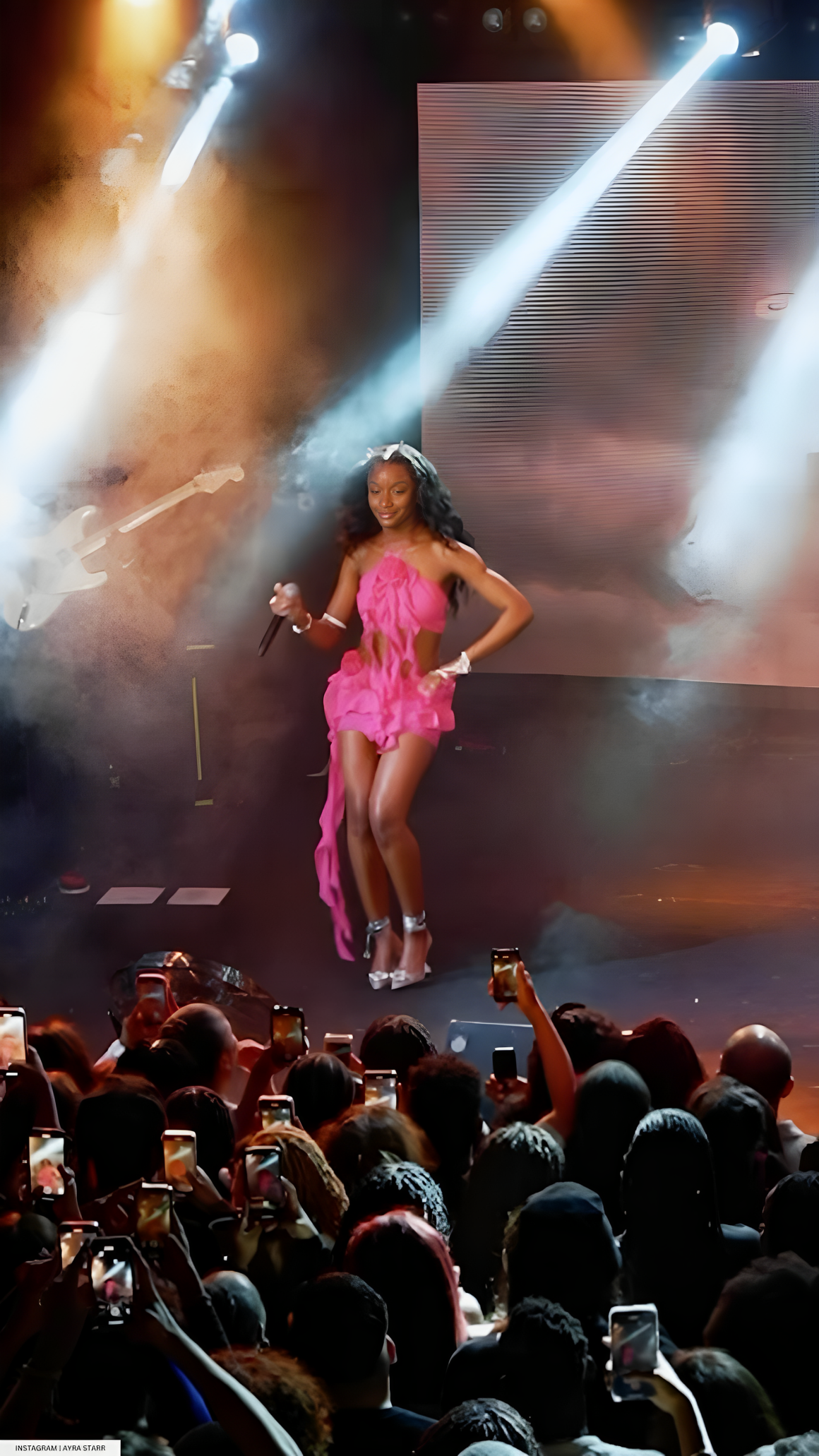 Amidst the hullabaloo of some online peeps disliking Ayra Starr's outfits, due to their skimpy nature. It is pretty evident that the shining star does not really care as she continues to stay through to her style and person.