The highly anticipated 2023 MTV Video Music Awards held last night in the vibrant state of New Jersey. The event was a star-studded affair, with numerous celebrities gracing the red carpet, and among the dazzling array of famous faces, our beloved singer, Ayra Starr showed up and showed out.
Though Ayra Starr did not walk away with a coveted trophy, she achieved a remarkable feat by being nominated in the newly introduced category of Best Afro Beats for her hit single "Rush". The recognition was an incredible honor for the starlet and her fans.
Despite not securing a win, Ayra Starr's outfit was an impressive nine wins! She wore a black mini suede dress, with a flair black and light orange ruffle that was pretty dramatic, attached to the lower bodice. The black dress was an off-shoulder ensemble with perfect snatches in all the right places, revealing more than a little cleavage; However, what really stole the spotlight (and my breath), was her choker gold watch-shaped necklace.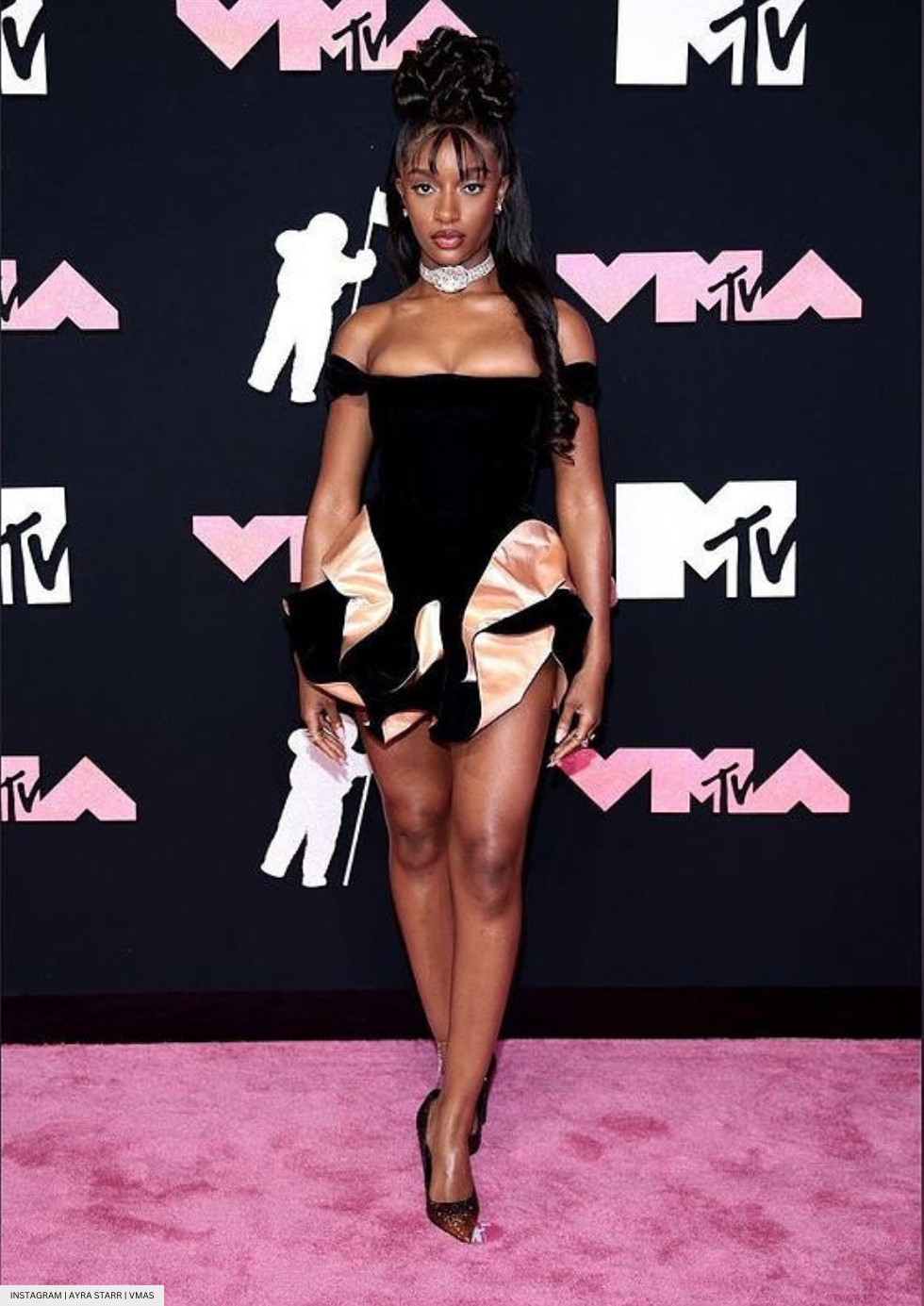 That necklace was the crowning jewel of her attire, taking her beauty look from a 10 to a 100! Her hair was another dramatic affair as it sat pretty in a black beehive updo with curly waves cascading at one side. Her studs, rings, and make-up were minimalistic, allowing her dress and necklace to take center stage. Her almond-shaped nails, painted in a sophisticated nude served the important purpose of tying her outfit together.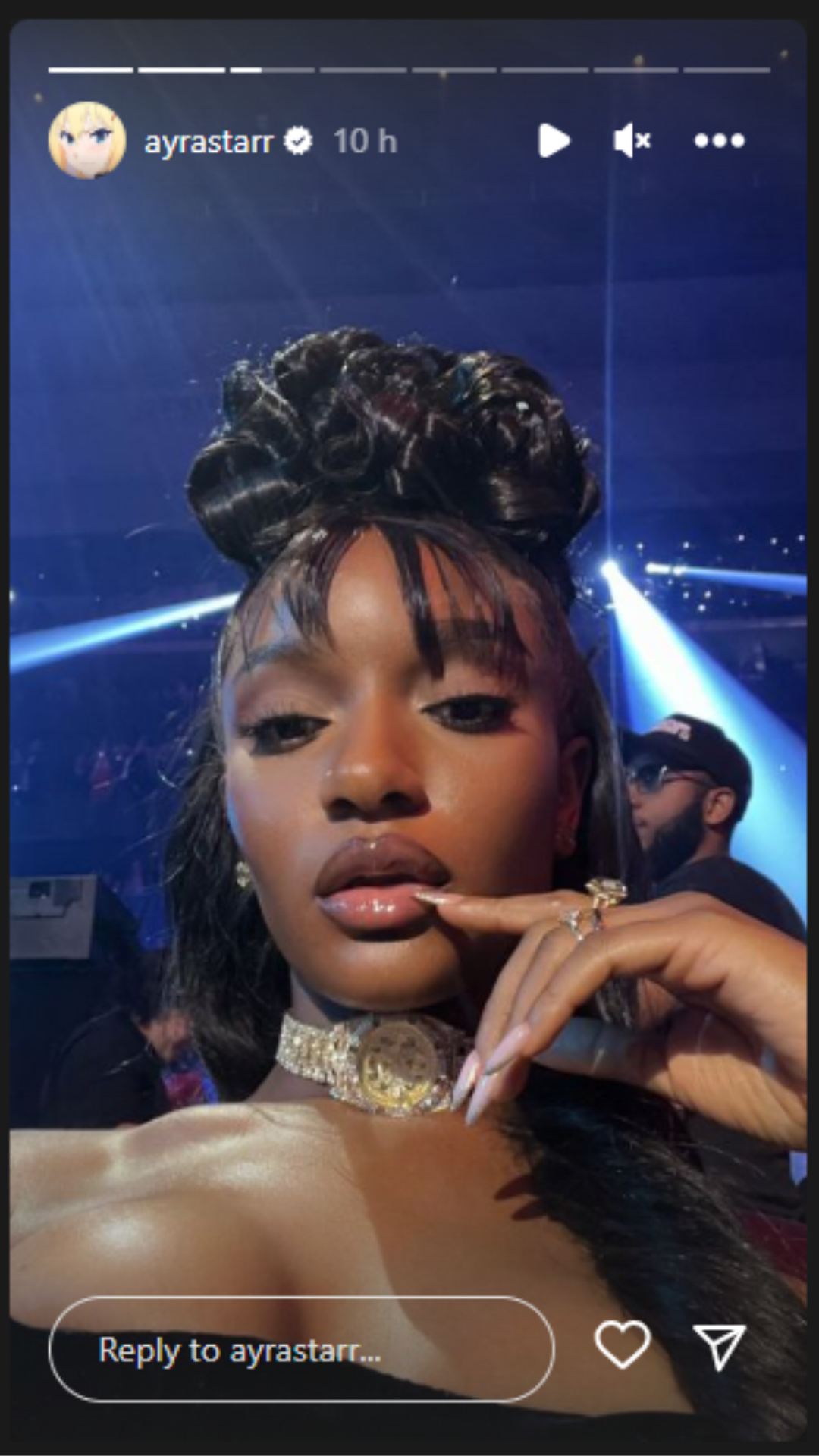 Talk about gracing, I mean "slaying" the occasion.