We may earn commission from links on this page, but we only recommend products we love.
When was the last time you went to bra shopping? If it's been longer than six months, then it's time to go back and get fitted again. Whether you buy your bras in-store or online, getting properly fitted will ensure that your bra not only looks great but that it also provides support to relieve discomfort and pain during the day and can even help boost your confidence.
One of the most common mistakes women make with their bras is wearing one that's too big, so check out this list of signs your bra is too big and see if any of them apply to you!
1. The Straps Have Slipped Out Of Their Slots
One of the most frequent signs that your bra is too big is when the straps fall off your shoulders. This can be really annoying, especially if it happens all the time. The straps are there to support the weight of your breasts, so when they constantly slip, it means that your bra isn't doing its job. There are a few things you can do to fix this problem. First, try tightening the straps.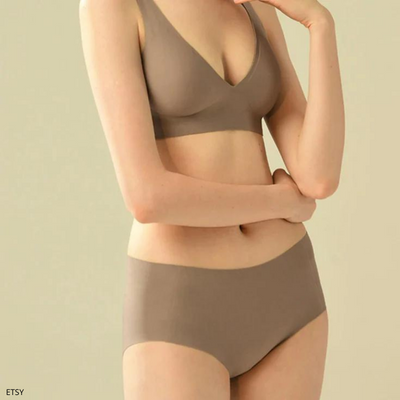 SeamlessSuper Soft Wire-free Bra
2. The Band Doesn't Stay In Place
One of the most common signs that your bra is too big is if the band tends to ride up your back. This is usually because the band is too loose and isn't providing enough support. If this is happening, you'll want to try a smaller band size. You may also need to adjust the straps as they may be too loose.
3. The Cups Are Moving And Not Holding You Correctly
One of the clearest signs your bra is too big is if the cups are moving around and not holding you correctly. This can be really frustrating, especially if you're constantly having to adjust your bra throughout the day. If this is happening, it's time to go down a cup size.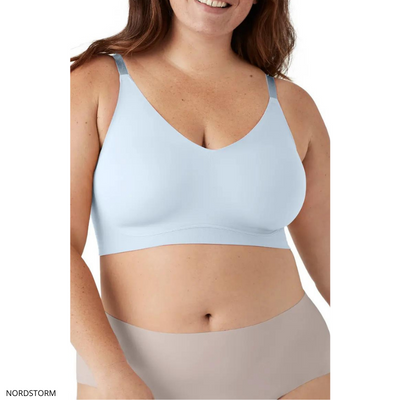 Triangle Adjustable Strap Full Cup Bra
4. You Get Pokes From Underwire
If you find yourself constantly getting poked by your bra's underwire, it's a sign that it doesn't fit properly. The wire should lay flat against your ribcage, without poking or prodding. If it doesn't, the band is likely too big and the cups are too small.
This can cause the wire to dig into your skin and cause discomfort. To fix this, try going down a band size and up a cup size. This will help the wire lay flat and stay in place.
5. There Is Gapping At The Top Of The Cup
If you notice gaps at the top of your bra cup, it's a sign that the cup is too big. Not only is this aesthetically unpleasing, but it can also be uncomfortable. Gapping can cause the bra to rub and chafe against your skin, and it can also cause the straps to slip off your shoulders. To fix this problem, simply try a smaller cup size.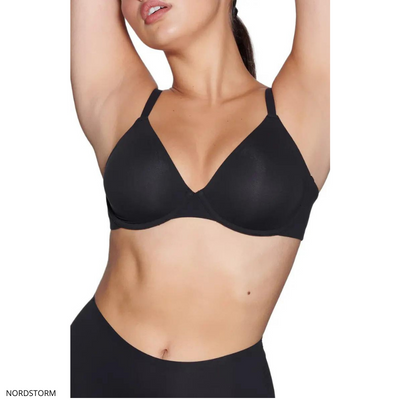 Fits Everybody Unlined Underwire Bra
6. The Center Gore Isn't Seated Properly
If the center gore, the fabric that connects the cups in the front of the bra, isn't flush against your chest, or if it's sitting on top of your breast tissue, then the cups are too big. This is a common problem, and it's an easy fix. Simply go down a cup size or try a different style of bra.
Stay healthy!
Stay strong!